So Mr. O'Kitten and I are off to the Big Apple for a few days. Woo-hoo! My niece's christening is on Sunday, and we get to visit family, a few dear friends, and the city we miss. Not to mention eat real bagels and
real pizza
. Nothing against Michigan, but you can't get a real bagel or decent pizza here to save your life.
Here's what I'm talking about: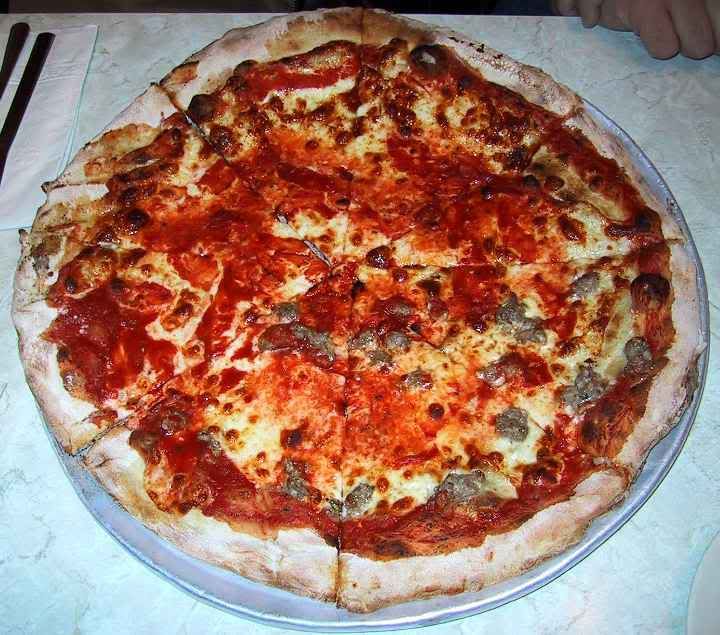 Are you drooling yet? I am.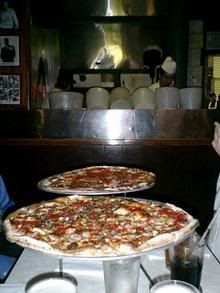 We're at John's Pizzeria on Bleecker St., of course.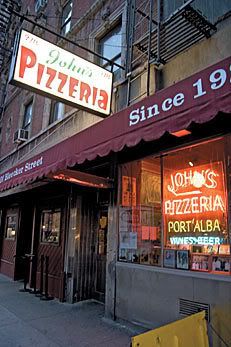 This pizza alone is worth the trip all the way to NY.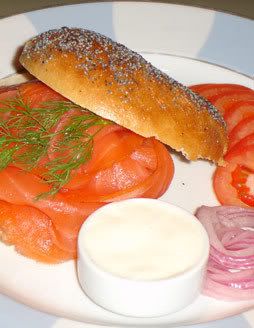 Don't even get me started on the bagels. And the lox. With cream cheese. And capers. Last time I flew back east I swear I could smell fresh bagels the whole way there.
While I'm in NY, I plan to make a little visit to
Etsy Labs
in Brooklyn. They're having a
trunk show party
on Friday evening. If any of y'all are planning to go, look for me, because I'm not going to know anybody. I'll be the one wearing the Obsidian Kitten shirt and looking like she doesn't know anybody.