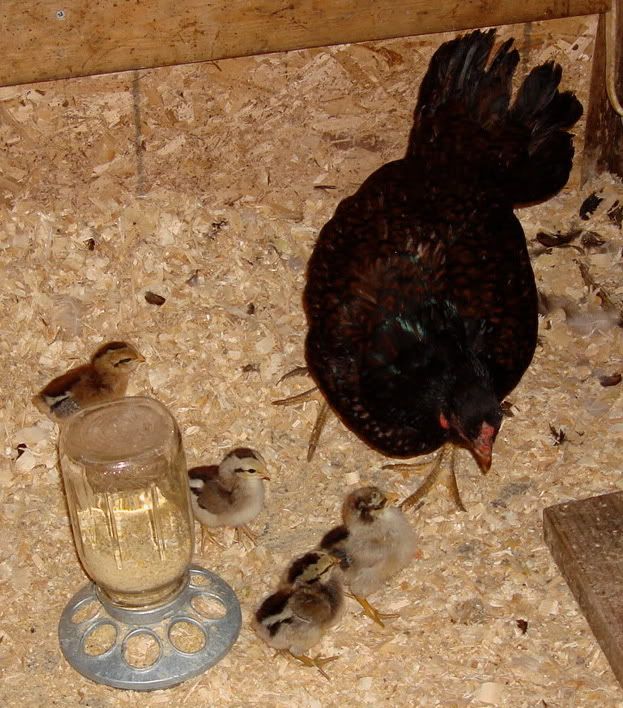 Four chicks from my incubator hatch with their adopted mamma, one of the Goldilocks. They're about a week old here, and growing fast. The other nineteen chicks are in the brooder shed with a heat lamp instead of a mother. I tried putting Timmy and then another Golden-Laced Wyandotte in with them, but no luck. So far, they're doing just fine on their own.
I'm sure you remember when Goldie's chicks looked like the ones in the first photo. Here are two of her 14 week-old sons, crosses of Golden Wyandotte/Odo (who is some sort of Ameraucana-Easter Egg rooster, we think). They've apparently gotten kicked out of the flock, and, to Mr. O'Kitten's dismay, they roost on our deck at night.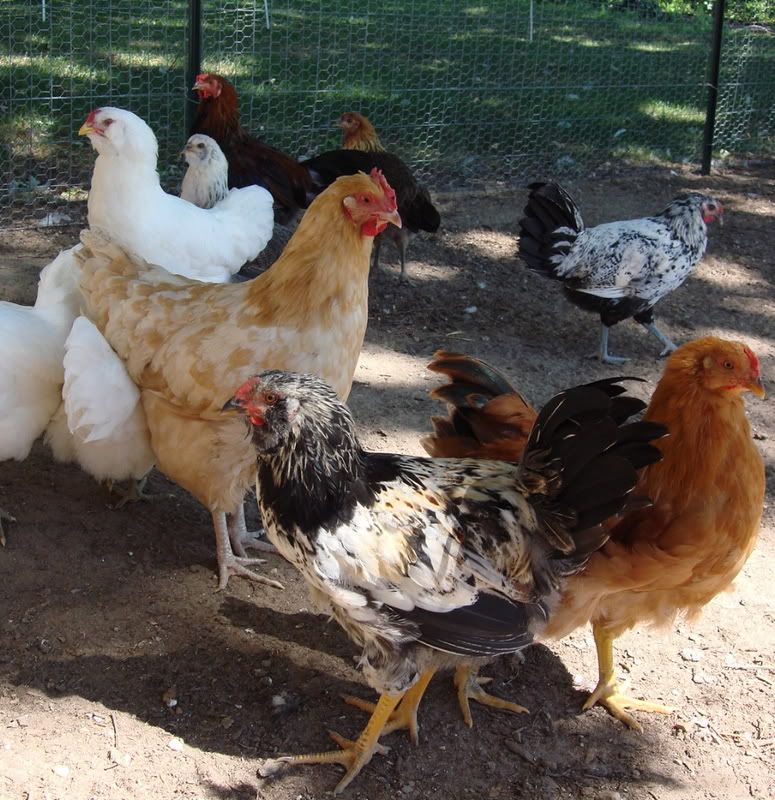 Here is proud mama Buffy with her brood. Her babies are now almost 12 weeks old, and they're huge. Once again, Odo is the father of all of them, but since her chicks were incubator babies, the mothers were all different hens. It's been interesting to watch all the mixes emerge. I suspect the one at the front right may be Buffy's daughter.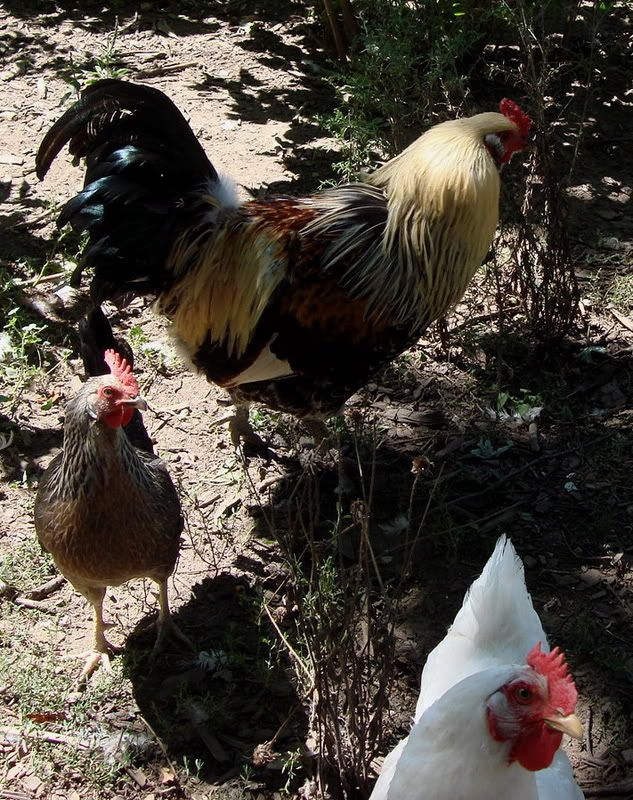 Here's Odo the rooster with little Timmy (at left), our first mama bird. Big Heather, our first chick of the year, has turned into a large white hen, and I caught her in one of the nesting boxes today. It's possible that, at 16 weeks, she's starting to lay eggs.