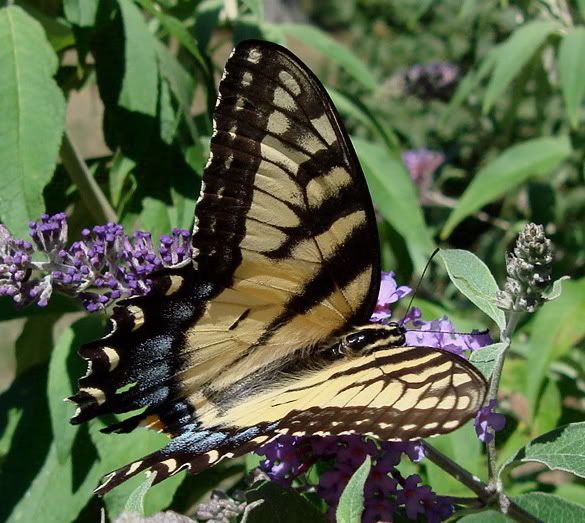 My parents have several
butterfly bushes
in their yard, and lo and behold, the butterflies do adore them. I took this picture right before the rains began.
It's been raining for over a week (finally, after over a 1 1/2 month drought here), so I thought a sunny picture was the order of the day.
Meanwhile, Pepper is learning to get in and out of the trailer in preparation for the coming weekend's
festivities
. Excitement abounds!