Three Bags Full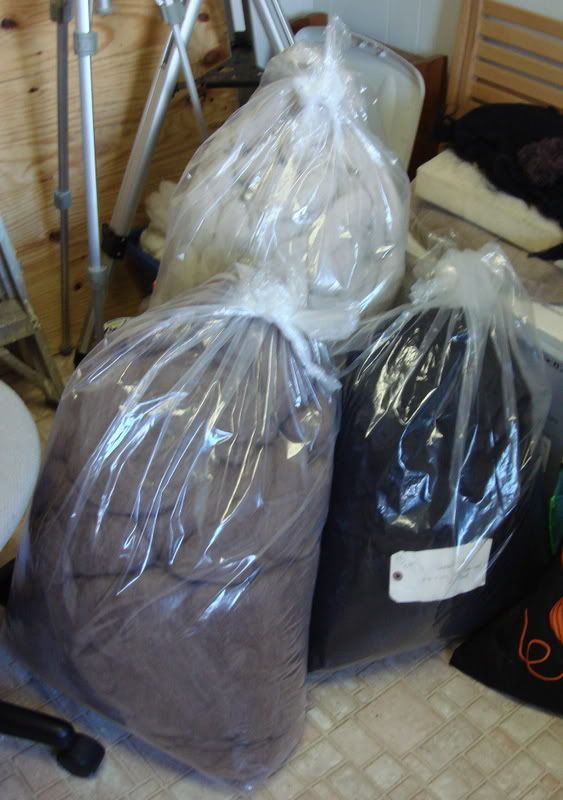 We got our fiber back from Zeilinger's Wool--three bags full of llama-sheep roving! What a treat. (Shearing day pictures and fiber prep here.)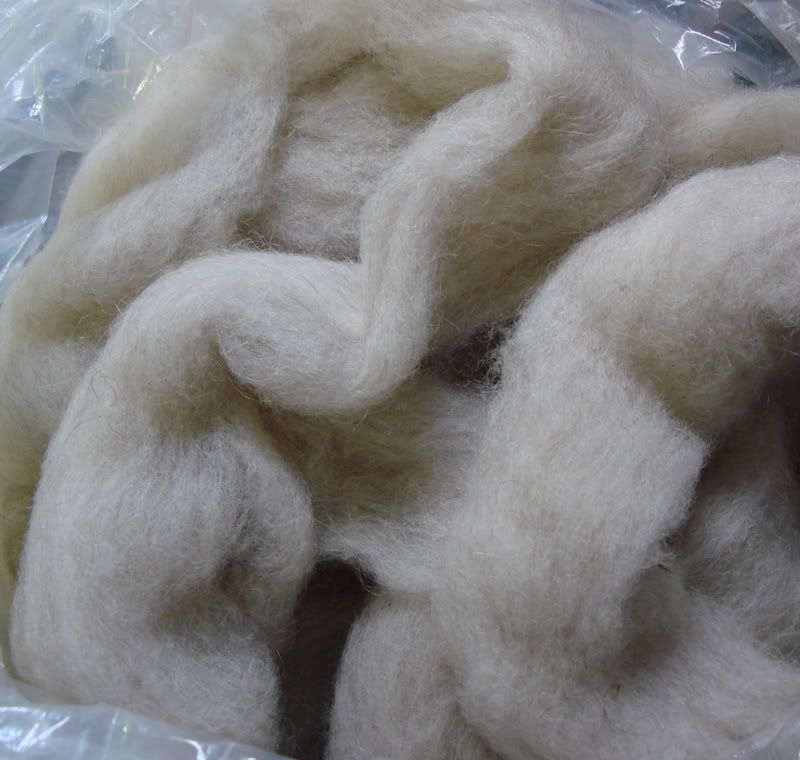 Here's the blend of Graty's fiber with a merino-rambouillet
fleece from my aunt and uncle's flock.
It is cottony-soft and a heathery cream color.
This is a blend of Lacey and Switzer with a Shetland fleece.
It is very cinnamon-y and the Shetland, which was almost gold,
gives it a soft glow.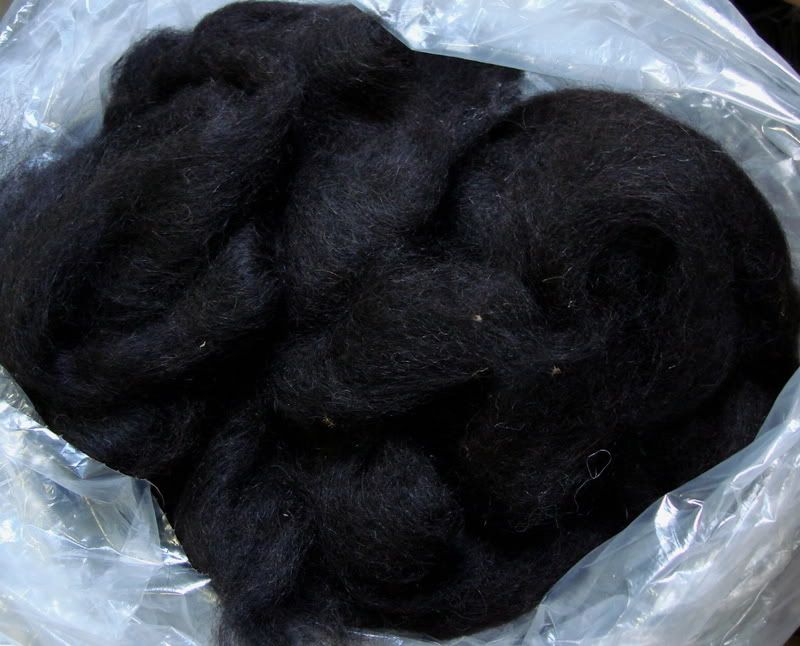 And finally, Llannie's fiber combined with black Shetland.
I can't believe how utterly black it turned out!
Pepper Prepares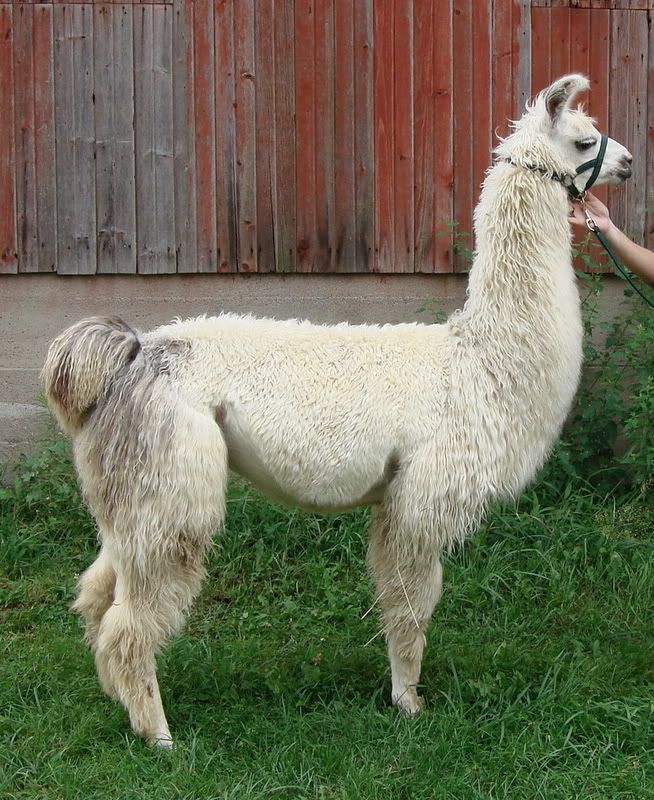 Here's one of Pepper's show pictures for the weekend.
I just can't believe how big she's getting to be!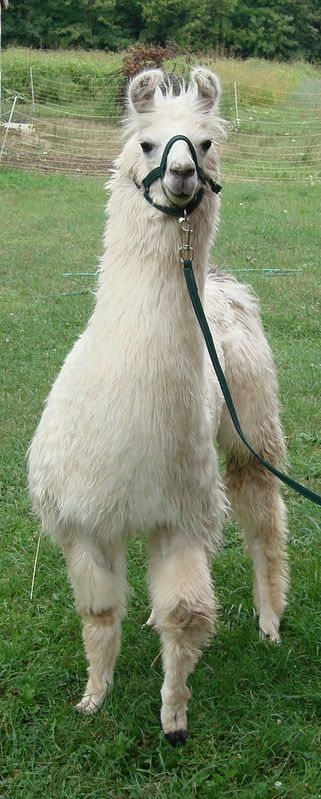 We've practiced getting in and out of the trailer, which she doesn't much care for, but I think she's going to enjoy all the attention. She just loves people.