I got my
PRGE-mini
package early last week but, as you know, have been offline due to a myriad of technological difficulties. However, this gave me plenty of time to begin knitting up the gorgeous skein of sea silk that my pal sent. I'm making it into a camisole with a lovely feather lace pattern, and I'm so enamoured of the yarn that I scarcely want to put it down to go to the computer (much less eat, shower, or do anything else).
Orangebuttercat
also sent some really cool black cat (obsidian kitten!) stickers, an array of amazing cat and vintage postcards, stitch markers, a lovely candle, chocolate (mmmm!), and a pound of Peet's coffee (no wonder I can't stop knitting...). So sweet and thoughtful, all of it. A wonderful package to receive during an otherwise utterly challenging week.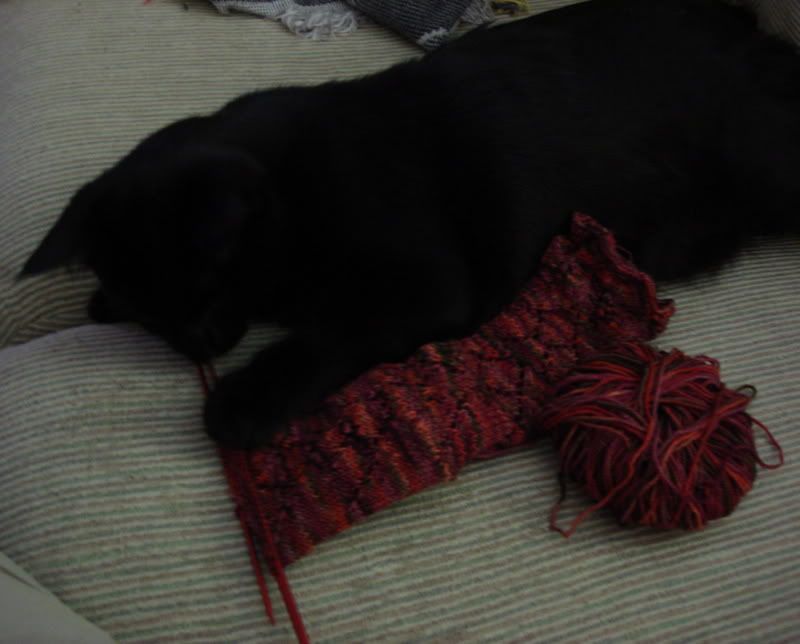 I also finished a pair of socks, although from all the [four-footed] help I had during the process you might suspect otherwise. The pattern came from Nancy Bush's fantastic
Knitting on the Road: Sock Patterns for the Travelling Knitter
. This was only my third pair of socks, and the pattern was fairly complex, but they came out beautifully and I figure if she can write patterns
I
can follow, they must be pretty darn good. It's a great book. (Thank you,
Alison
!)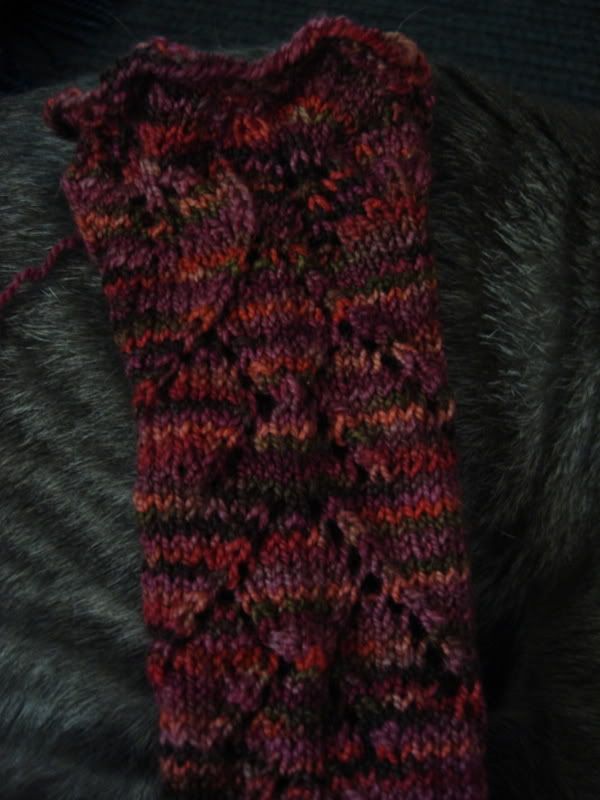 The pattern is Friday Harbor, and the yarn is KPPPM--what a treat that merino is to knit. The color reminded me of cranberry sauce, with flecks of orange and pomegranate swirling through the needles. Lovely.