Meet Gandalf the Grey and Strider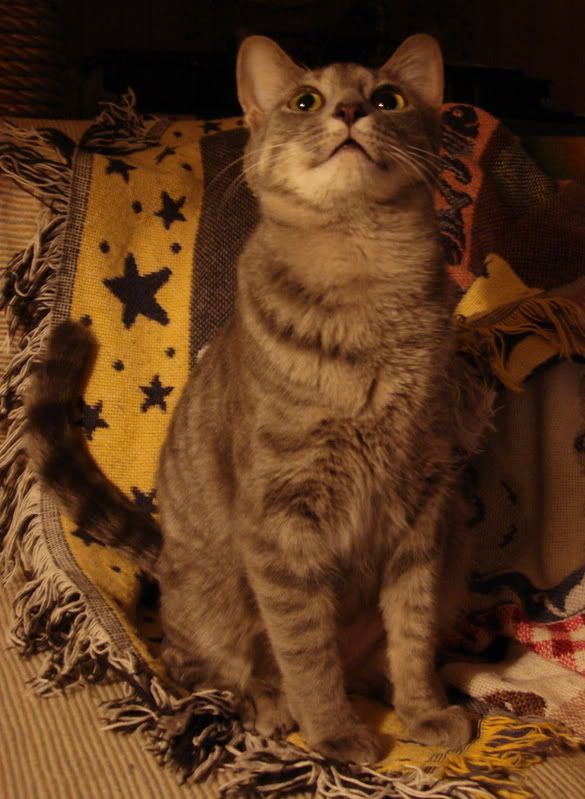 We have a serious mouse issue. It's terrible in the hen house, and pretty bad in the barn. We're in the middle of a drought, and there's one bold little guy who waits until the water bucket is filled in the girl llamas' pen, and then leans over the edge and has a nice, long drink.
As you may recall, I related the
story of Rambo
, mouse-exterminator extraoridinaire, who tricked my parents into making him an indoor cat. He's now plump and happy and, well, retired from the rodent termination business. And as for our girls, they aren't outdoor cats, either.
So a few weeks ago I phoned our vet, who often has stray kittens in need of homes. (We adopted Morgan from him last year.) And yesterday I got a call.
A woman had brought in two little male kittens, threatening to shoot them if the vet didn't take them. (What is
wrong
with people? She couldn't just say she couldn't take care of them? She had to be a complete jerk about it?) I said I'd be there as soon as I could.
So today we picked up Gandalf the Grey and Strider. At 7 weeks of age, they can't be out and about just yet--they're in our basement for now so they can gain some weight and get some much-needed TLC. But they're just as friendly and playful as can be.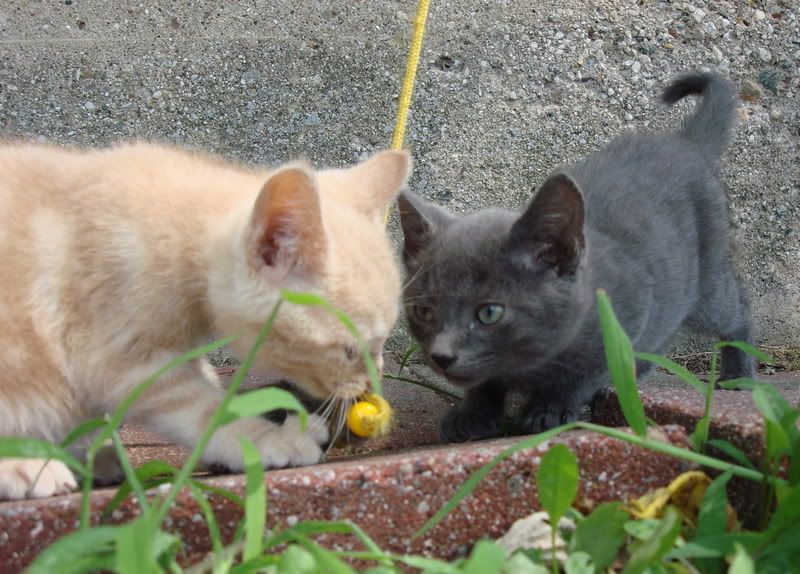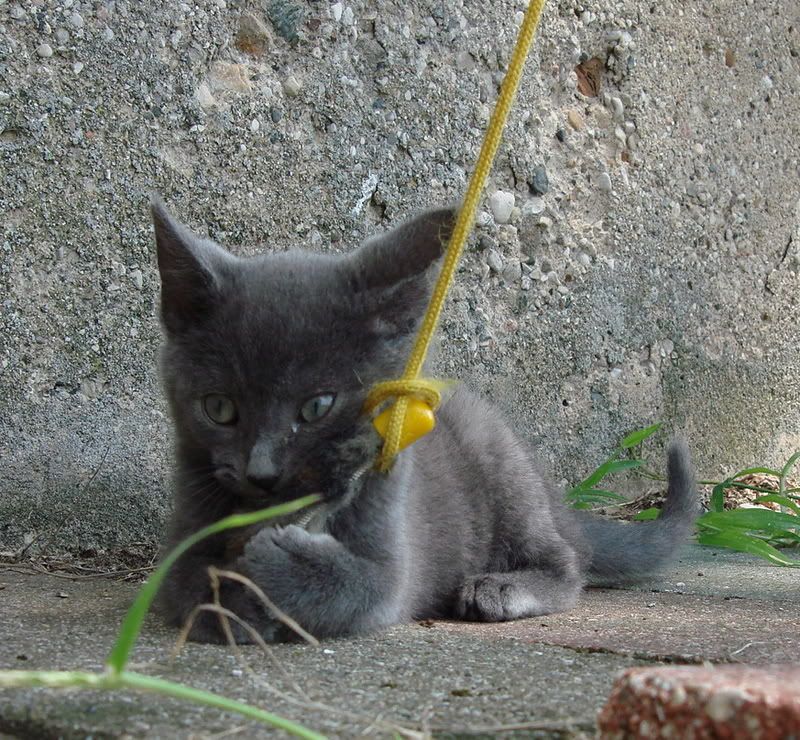 Having lost
Grey Cat
(he was 16) last fall, we were both pleased that this little guy is an all-grey, self-coloured cat.
Strider is pretty handsome, too, and already shows promising hunting skills.
When asked for a comment, Emma proceeded to have a nice wash.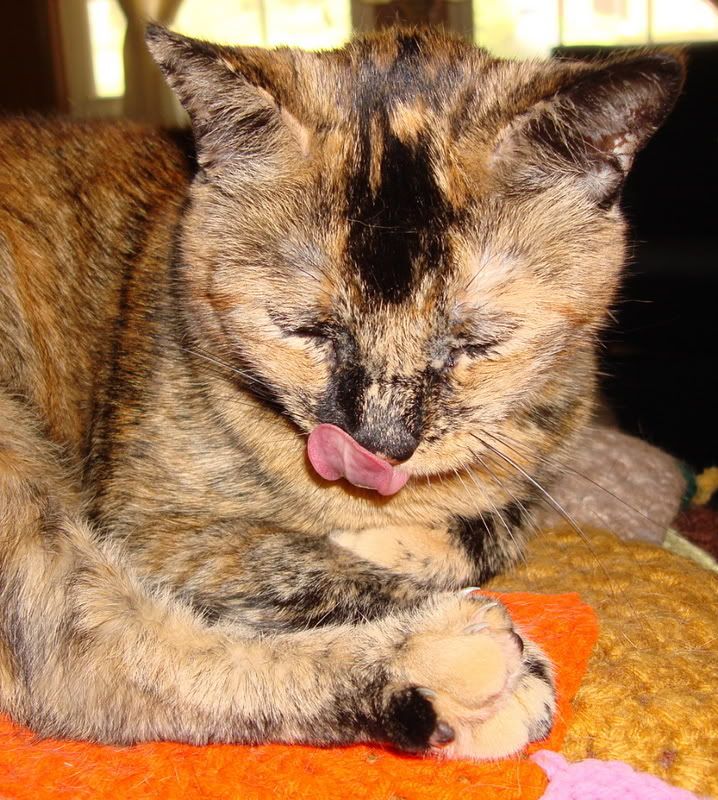 Either the very thought of two new kittens made her feel dirty...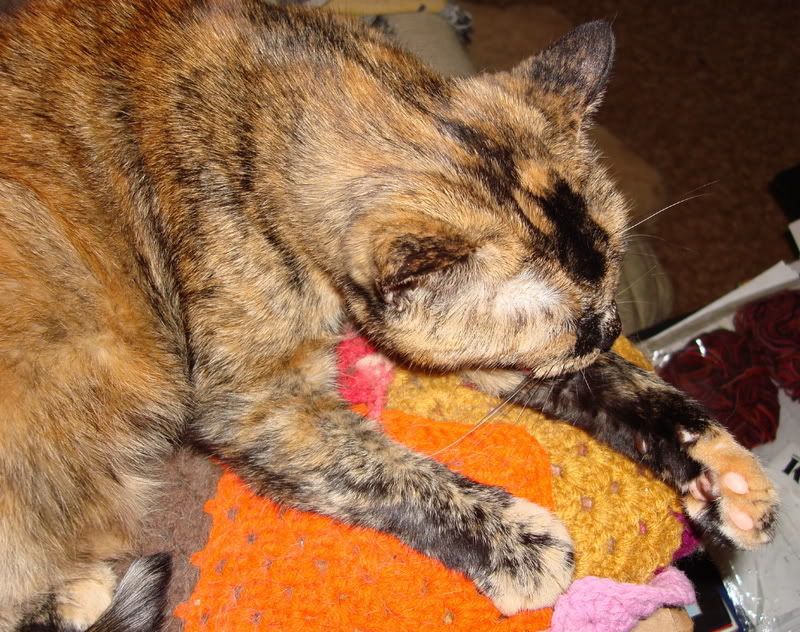 ...or bathing is the cat equivalent of "No comment."
I asked Morgan what her opinion was. I think her look says it all.
As for Isis, the idea made her hungry.
I think this is her version of "No comment.