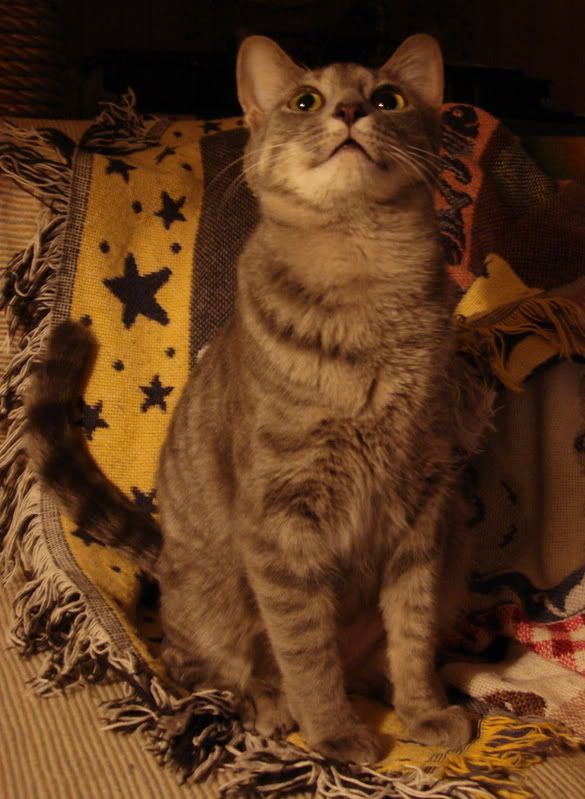 ...Sometimes They Don't Mind
Here Isis models a Skully I made.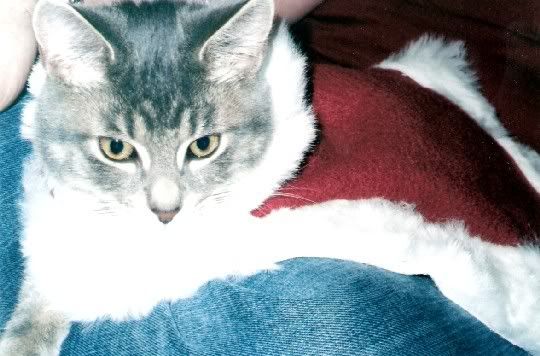 Copernicus (who is no longer with us) looked very dashing in his Sandy Claws outfit.
Copernicus as a Musketeer in a hat Mr. O'Kitten fashioned for him.
Copernicus was an excellent sport; he even let me put socks on his head.

He often accompanied me to the shop I worked in, and was a huge hit with customers (two- and four-legged alike). He had a lovely little winter coat (it was actually a doggy coat, although I never told him) that he wore on cold winter days.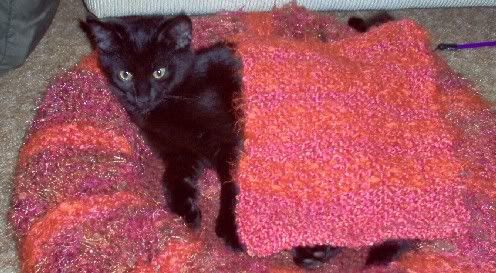 More good sports modelling chilly-day items. (No, knitting the S'n'B Snowball bed just wasn't enough; I had yarn left over and simply had to make a matching blankie--or perhaps it's a red carpet to roll out for the royalty.)
More stuff on cats. I don't think anything ever annoyed Grey Cat.
Cats with knitting on them (on me).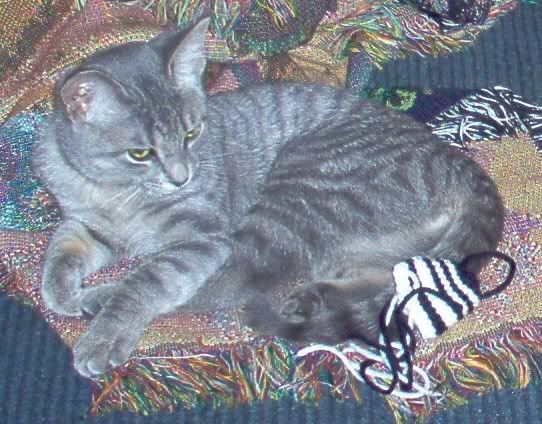 This little striped cat stole a little striped work-in-progress and got caught in the act--with the unfinished knitting right on her tail.
...And Sometimes They Get a Little Irked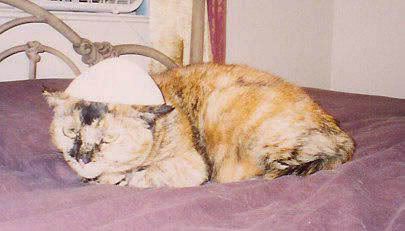 This would be Her Emmanence. And yes, she is most definitely annoyed.
Cats on Cats
Kitten on kitten.
Morgan on Isis.
Isis on Morgan.
Grey on a small Morgan.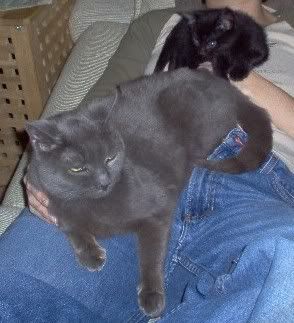 A big Grey Cat and a very small Isis on O'Kitten.

Happy Tuesday everyone!