Hi! I told O'Kitten that now that I'm 19 weeks old she better show everybody how big I'm getting, and how fuzzy my winter coat is! I don't mind the snow one bit.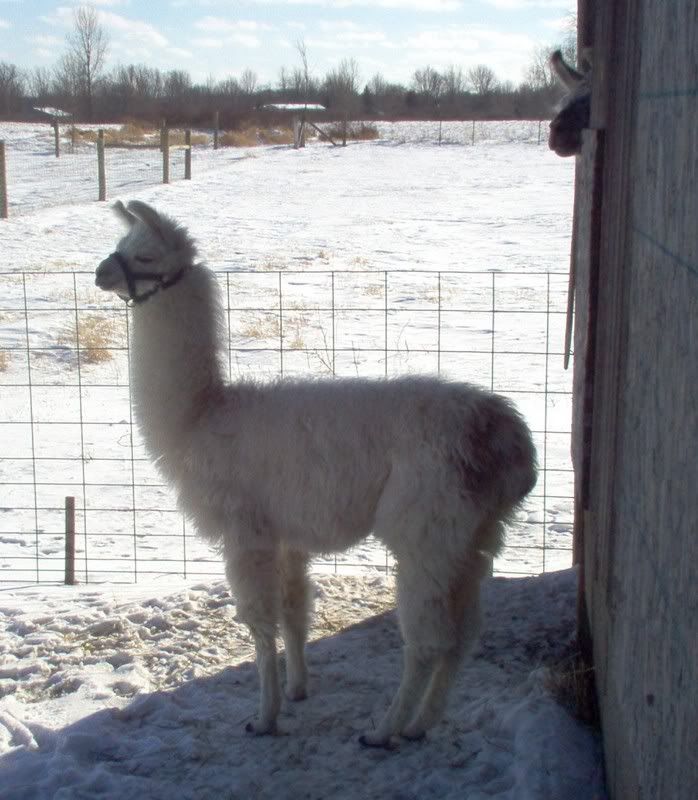 Here's me in my new halter. Don't I look just like a grown-up llama?
Someone's looking over my shoulder...it must be that weird guy Graty. I think he's a little creepy...he's always watching us girls.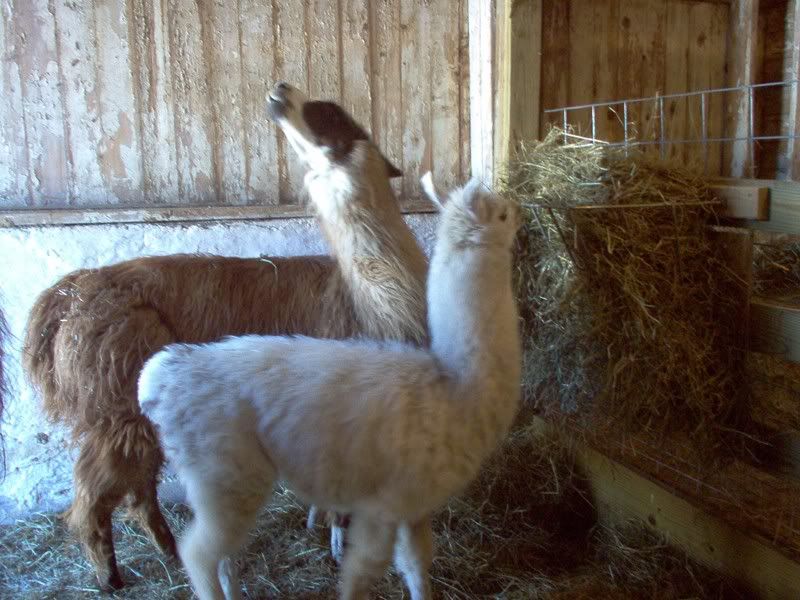 Here's me eating hay with my mamma. She's trying to spit at my grandma. I think it's funny!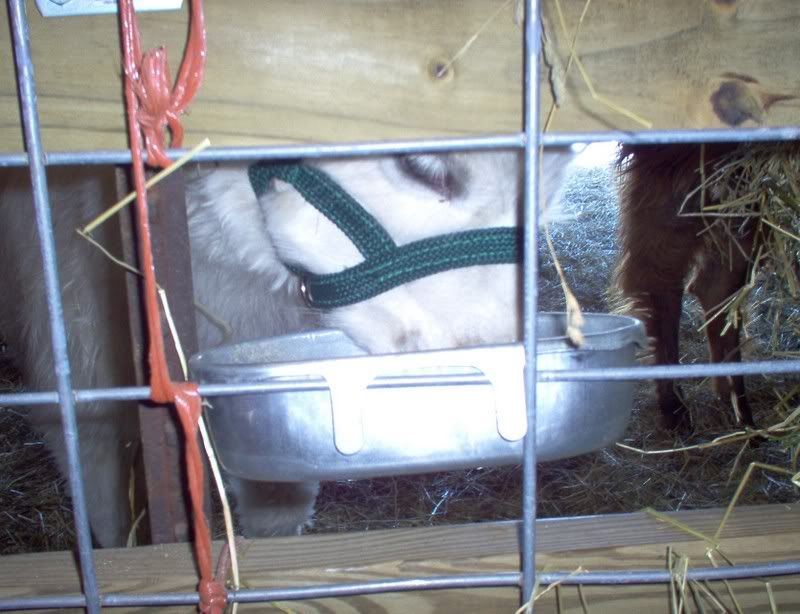 I still like milk, but Mamma won't let me have so much anymore. Sometimes she even
kicks
me when I try to get some! Last week I decided to try eating the crumbly food O'Kitten gives Mamma and Grandma. At first I thought it ws yucky, but now I like it.
Here's me eating out of my grown-up dish. I wouldn't eat the crumbles out of O'Kitten's hand, but now that I have my very own dish it's okay. Especially when she mixes the crumbly bits with oats.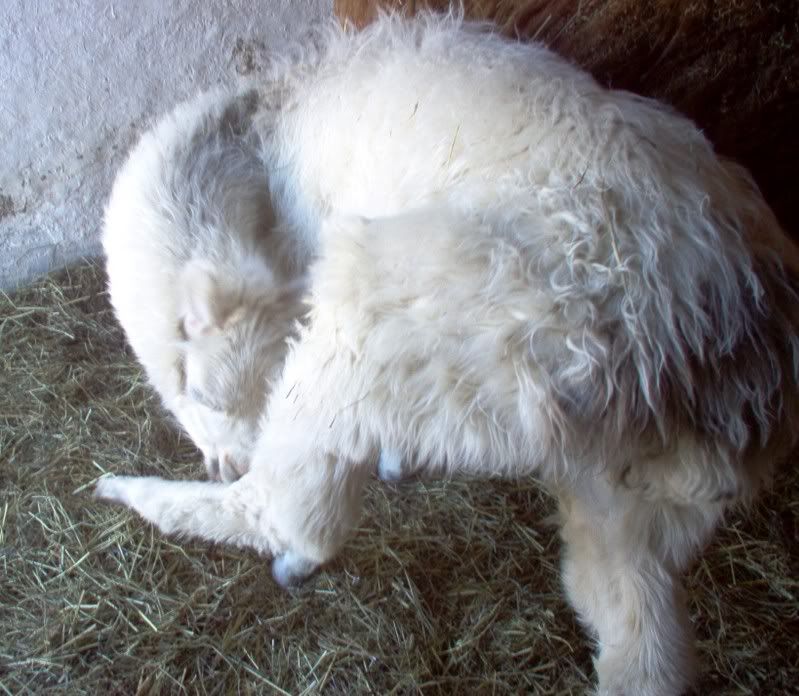 Oh, here I have an itch. You can see the peppery spots on my tail! I don't think I said she could put this picture in, it's kinda embarrassing...