Okay, this is all
Tink
's fault. I used the random blog
title generator
and hence, you may now enjoy some mad snippets from a deranged optimist--which, somehow, seems very fitting, as I do fancy myself something of an optimist, and I am certifiably deranged. I have the papers to prove it.
1. On coffee. If there is no coffee in the house, or we're out of milk, I can't get out of bed. I've been known to substitute vanilla ice cream for milk in a real pinch. It doesn't even matter if it has chunky things like cookie dough or chocolate chips in it. Running out of coffee in our house is considered a DefCon One Coffee Emergency.
Hm, this seems more deranged than optimism. But coffee, when provided in a steady supply, is a marvelous, miraculous life-giving elexir. (No flavours, please.) Is this not the very essence of glass-half full thinking?
2. On cats. They've taught me the only two words one needs to know:
me
and
now
. (Other things I've learned from cats may be found
here
.)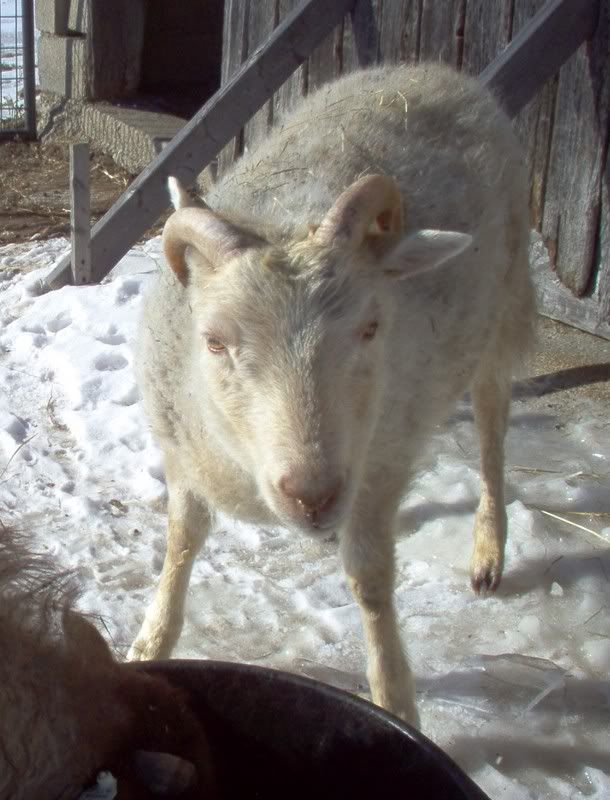 3. On testosterone. Thorn is now officially a wether (or neutered male sheep). When we got him in December, his furry sheepy balls were neatly
banded off
and I was informed that they would eventually wither away and drop off. I've been watching ever since and was being to grow concerned that, although they were certainly somewhat withered and not infected or anything, they were still definitely attached to him. (Could it be that it was simply too cold to complete the process? What if they just got freeze-dried? One worries about these things on a farm.)
I began to notice last week that he was no longer so fiercely head-butting Tyr over their feed bucket. Then two days ago he actually let me scratch him under the chin and on the chest. This was the first time he'd ever let me touch him; this was very odd indeed.
I carefully crouched down in the hay (these Icelandic sheep are built rather low to the ground) and peeked around behind him. His fuzzy balls were gone indeed! (We just experienced several days of above-freezing temperatures. Was that what had been needed to encourage the completion of the process? We'll never know...)
And lo and behold, as his previous owners had informed us, I did indeed find said organs, now detached from their owner--somewhat dessicated but still quite fascinating--while raking the hay in the boys' stall. (At first I thought I'd uncovered a clump of fleece or a dead rat, but no--it was sheep testicles.)
Does this explain his sudden tolerance of Tyr and his friendliness toward me--the loss of his ramhood?
You might ask
why
one would choose to wether a nice ram (or neuter a llama, as we did Llannie, for instance). Well, for all us fiber-crazy folks, I'll just say that males who aren't expending all their energy making testosterone and chasing the girls of their species generally produce nicer fiber for more years than in-tact males. 'Nuff said?
4. The cat that has my back...
...because
Chris
requested a closer look.
5. Other things that fascinate me: (a)
bats
. I recently read that they fly far better than birds.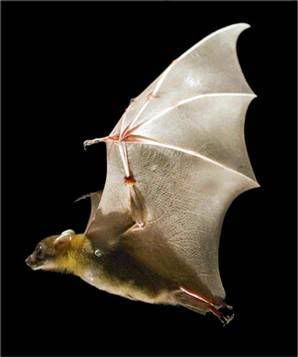 5.(b) Not that I don't still love my birds, mind you. (And some of the hens can fly pretty well for, you know, big chickens.)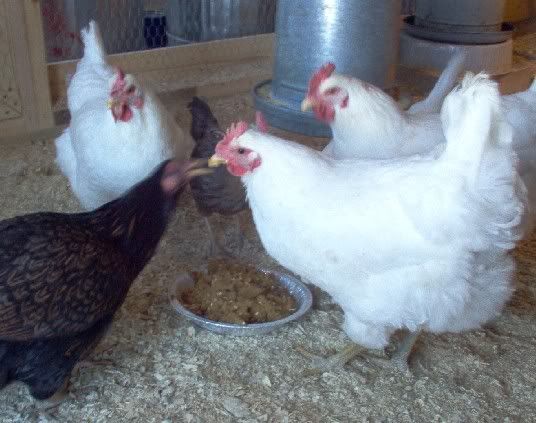 5.(c) I didn't grow up Catholic, but (especially after travelling in France and Italy) I must say those Catholics really have the corner on amazing imagery. And all the ritual and ceremony and lovely fragrant things...mmm.