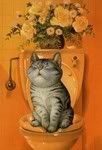 I apologize for not
Cats-on-Tuesday
-ing over the holidays. The day after Christmas I simply forgot, and the day after New Years I was a lazy O'Kitten.
As compensation, here's a bit of the holiday merriment for your enjoyment. I swear, there's nothing like an empty box or a bit of giftwrap (forget the toys, the wrapping is far more entertaining).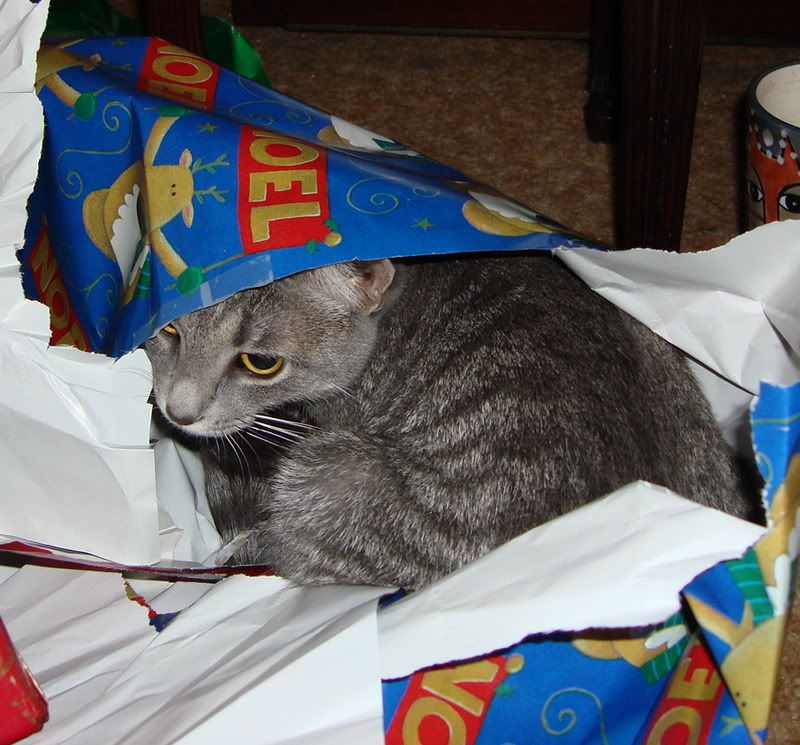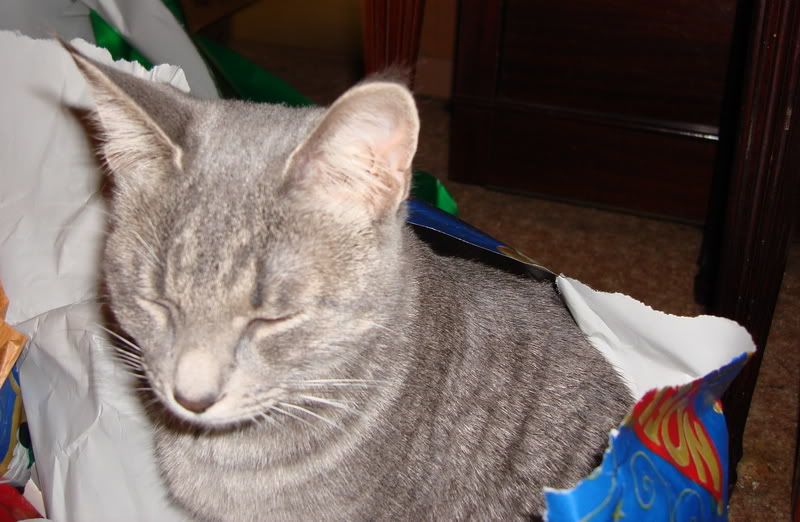 If you missed our three previous installments, here's where you can find them:
Part 1
, In Which We Meet the Family
Part 2
, On How I Met an Emma
Part 3
, In Which Emma Meets the Vet
Isis, in Repose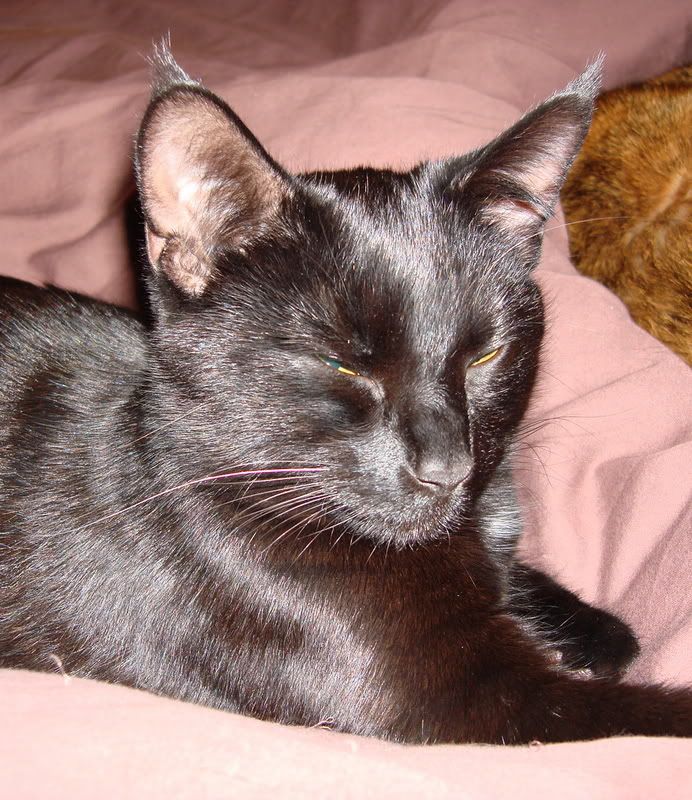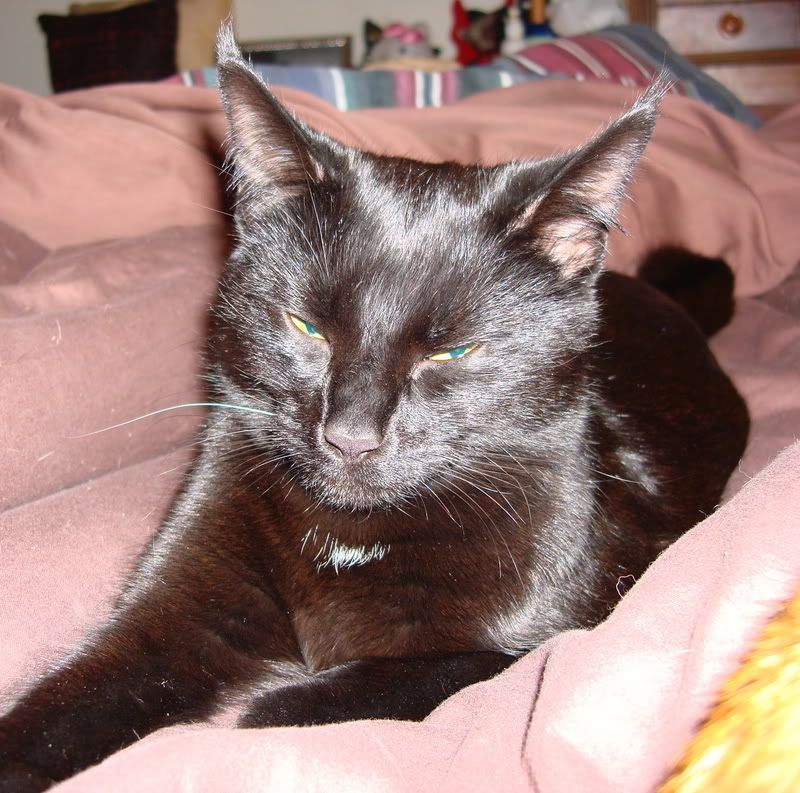 Yawn!
Look at those huge paws with those extra toes!
Morgan, Watching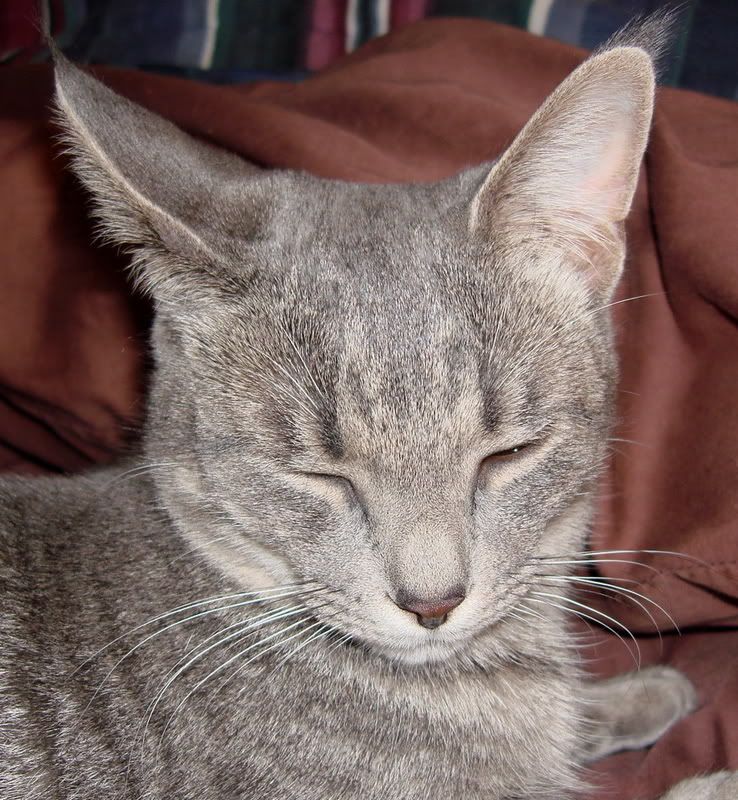 Emma, Queen
And who, exactly, said I would share my domain with two youngsters?
Hurrumph.
I'll simply refuse to acknowledge their existence...