I was so envious of all of you participating in last year's
Project Spectrum
that I decided to jump in and join this year's PS 2.0.
February and March offer blue, white, and grey--nice winter colors, it seems to me.
And considering I have a whole heap of grey and white llama fleece (ok, with a little brown mixed in), plus a bag of Thorn's white lambswool, not to mention some other lovely fibers from my fantabulous
SP
, maybe it'll inspire me to get spinning again.
Graty at shearing time last spring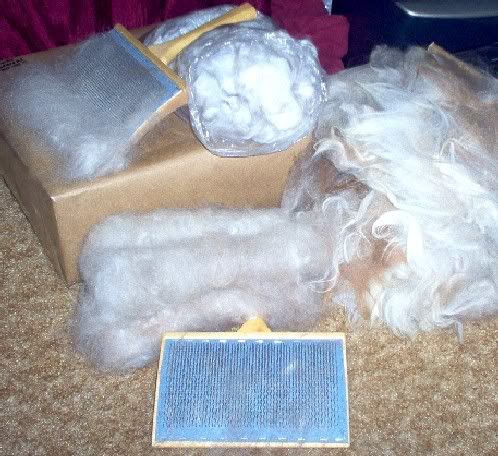 I began carding some of Graty's fleece with angora last fall.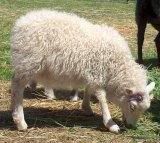 Thorn at six weeks
Now for the blue...hm...now there's a spectrum in itself...
....from pale winter sky to the shadows enfolded in freshly-fallen snow...