Cat Bath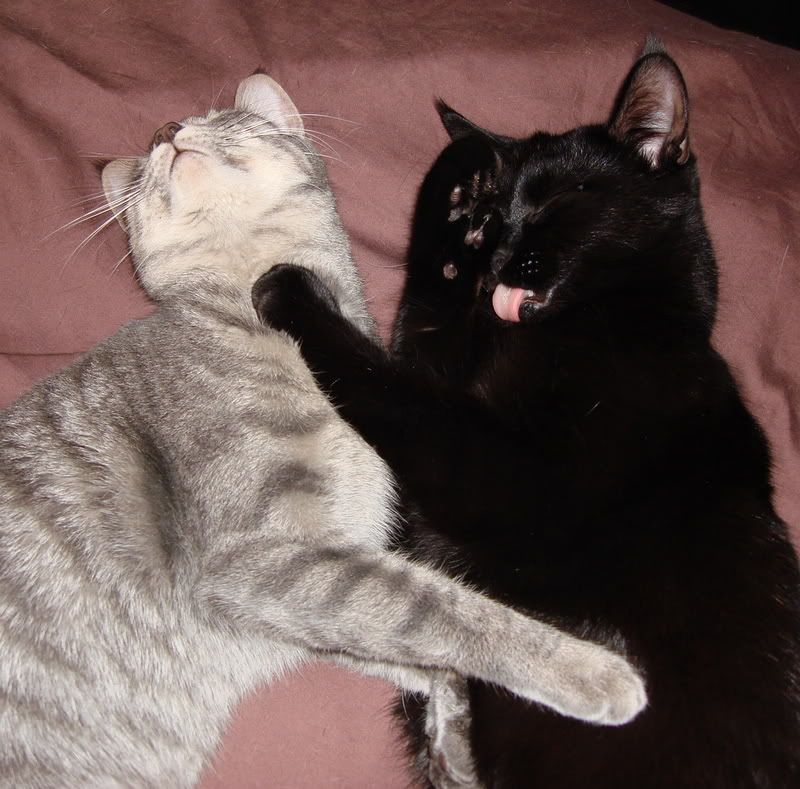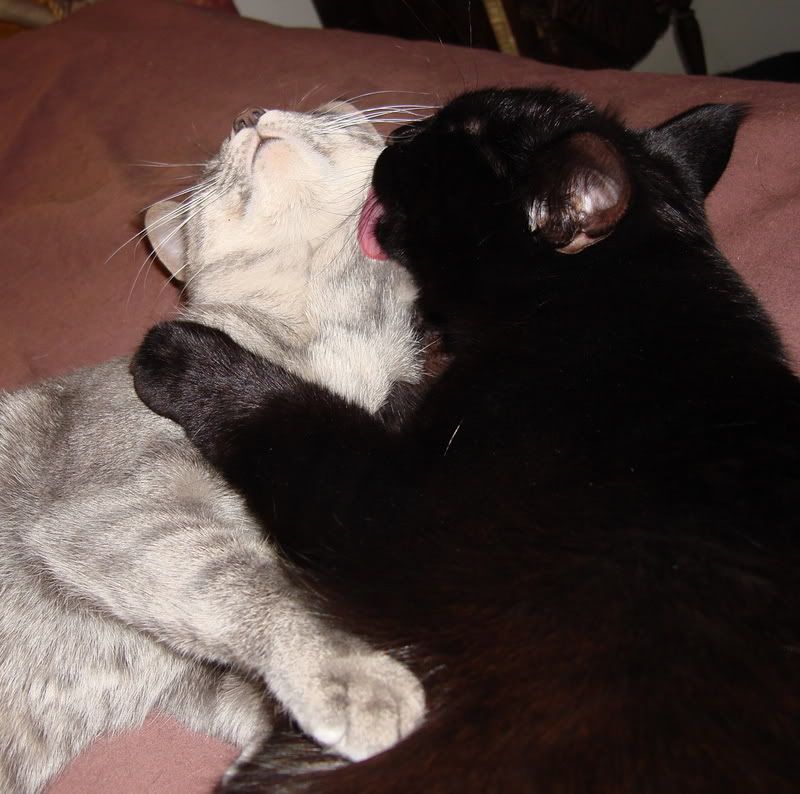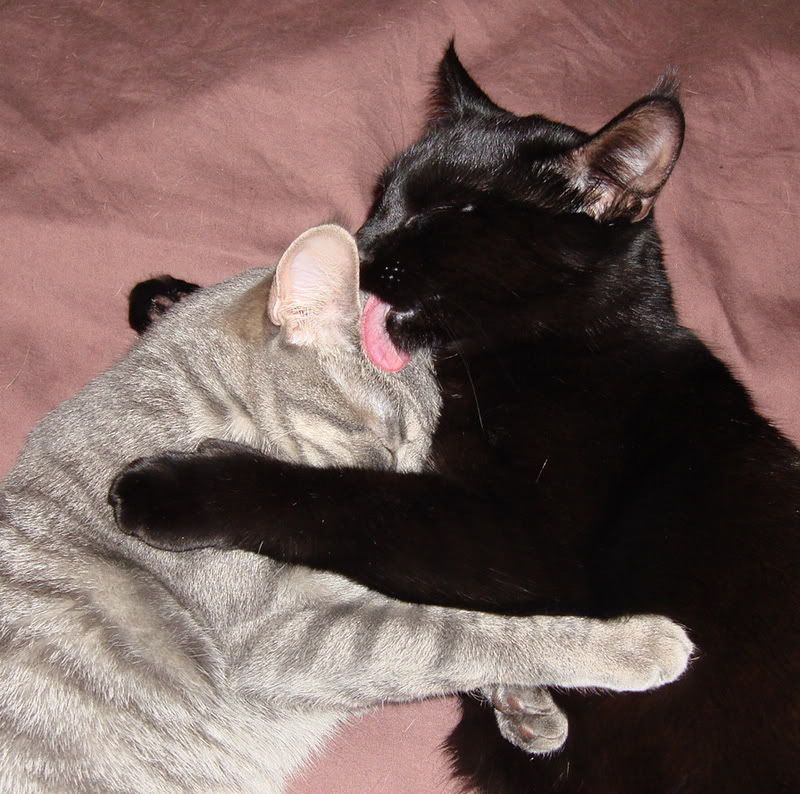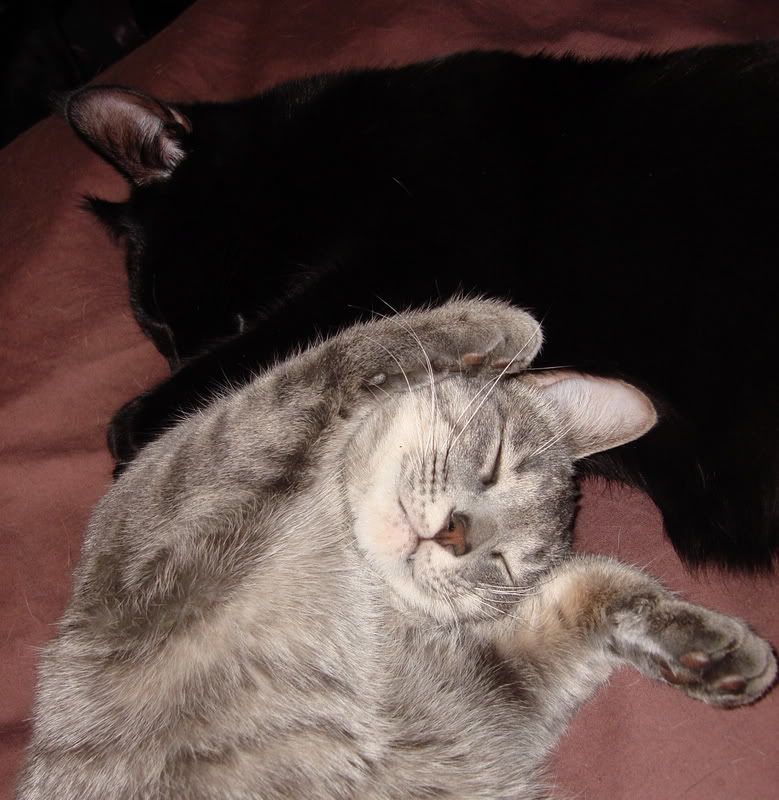 And now it's time to nap again.
On Bananas and Squash Soup
Here's an update on my efforts to nourish myself a little better this year. As you know, the cats, llamas, chickens, and sheep
eat very well
around here. (This week, the cats are enjoying Polenta with Salmon and Mackerel.)
So this week I bought two nice, smooth, yellow-green bananas. Once they get brown spots on them, I get all finicky and don't want them anymore. I ate one of them. An hour later, I found the other on the floor. And it looked like this:
I'm sure Nature-Mamma Morgan is the culprit. Don't those look like her little claw and fang marks? I couldn't tell you what this poor banana did to offend her, but it certainly looks well-abused.
Then again, maybe she just wanted to find out what Mother Nature had hidden inside such an odd yellow package.
I had more success with the batch of Cream of Squash Soup I made. I adapted it from a recipe I found in the most recent issue of
Bust
. Not a huge fan of the vegetables, me…but this turned out fairly well. And isn't it pretty? (Um, squash
is
a vegetable, right?)