Well I'll be darned if we didn't get an inch of snow at last.
I finally figured out how to use my new camera (yes, it is very much like the old one: point, click...but come on, it's NEW) and it takes such nice close-ups that I can finally show you the fantastic stitch holders my Extra-Super Secret Pal
Severina
made me:
Here's the rest of the package (um, I wore the socks already...and oh yeah, I dipped into those lovely little tins of cuticle cream and hand salve, too):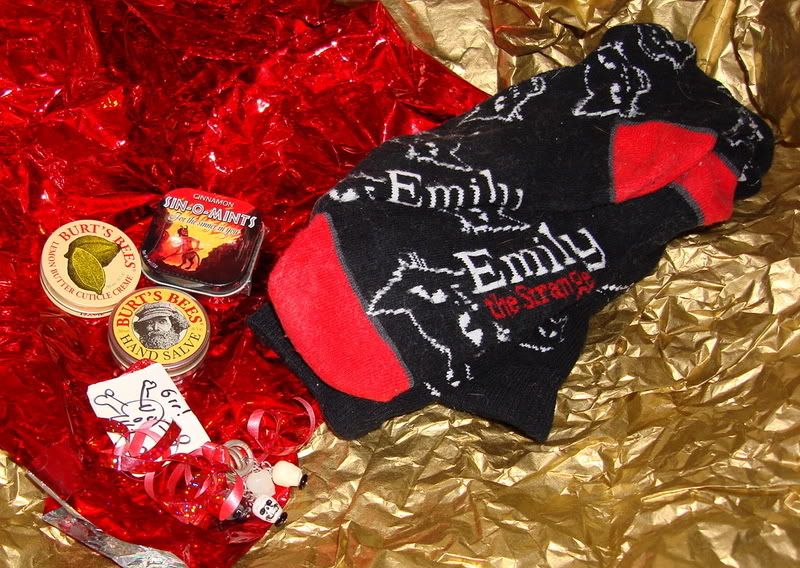 Another Surprise Package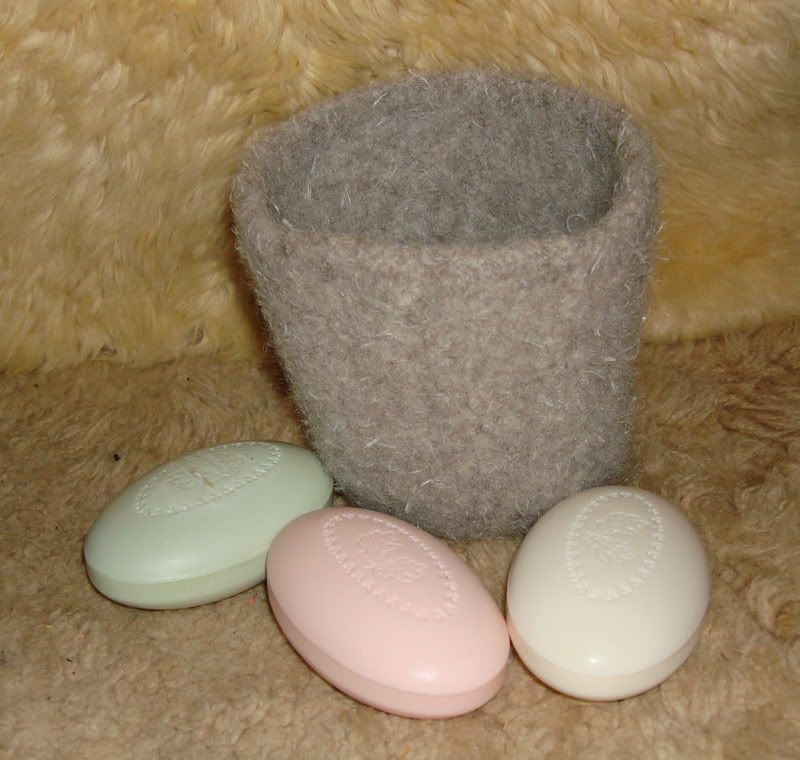 This one from my aunt and cousin (the ones who raise the Merino-Rambouillet sheep I'm always raving about). They took a felting class and made this beautiful bowl. I hope the pretty heathery color comes through on screen as lovely as it really is--it has both a beautiful color and a great texture.
Plus, they sent some very nice soaps (I'm a complete sucker for nice soaps) and a box of mulling spices. So cool!
My aunt is actually the one who knit this warm and handsome poncho that I adore so much (you may remember me posting this awhile back). I won't tell you when she made it for my mom, but neither my mom, my aunt, nor this gorgeous poncho have aged a bit!
Progress Report
Here's how the
Braided Cable Scarf
is coming along. I have about 30 inches (76 cm) here, and have used probably about half of my yarn.
Plus I got Janet Szabo's
Aran Sweater Design
. I'm so excited!
Please stay tuned for Cats on Tuesday...