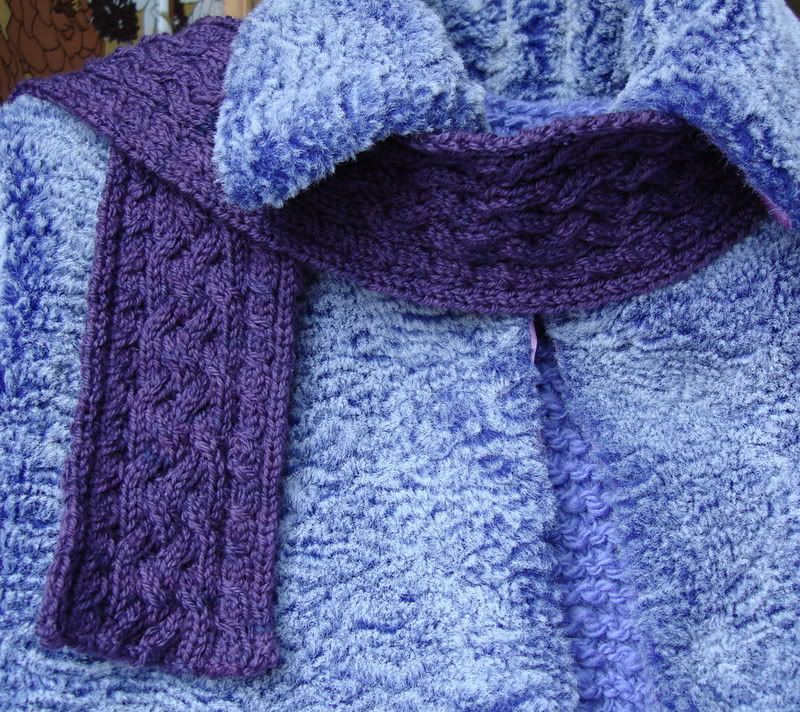 Here's the
Braided Cable Scarf
.
She turned out very small (about 44 x 3 in, or 112 x 8 cm), but still, I think, quite lovely. As usual, I only had one skein of yarn, but it's still enough to wrap around my scrawny little neck. I adore the color of the Lorna's Blackberry, and it shows a little better here than in the bad flash photo I posted previously.
We Helpin!
My computer/craft room has been empty since early summer, awaiting a fresh coat of paint. This means that whenever I come in here to work, everyone is just breathless to join me to help.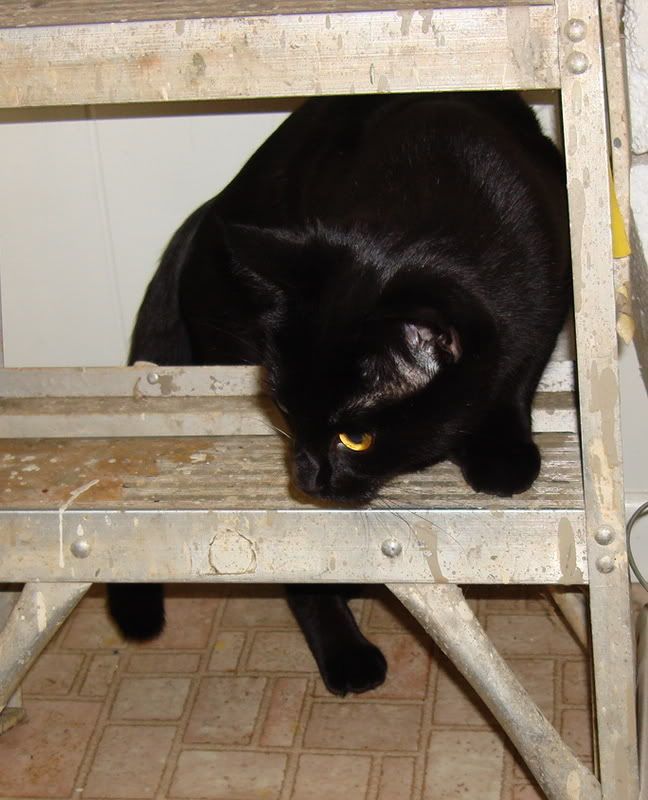 Just how sour does your luck turn when a black cat walks under your ladder? (File under "helpful.")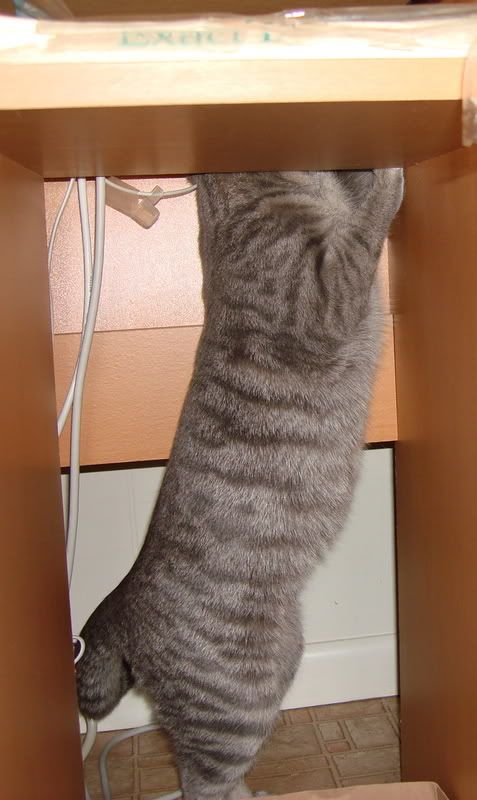 Morgan tries to unplug some things. (File under "Extremely helpful when one is using the computer.")
Morgan has the longest tail of any cat I've ever seen. It's got a funny little kink about an inch from the very end.
Best seat in the house. That would be "whichever one you silly humans want to sit in at the moment." (File under "very, very helpful.")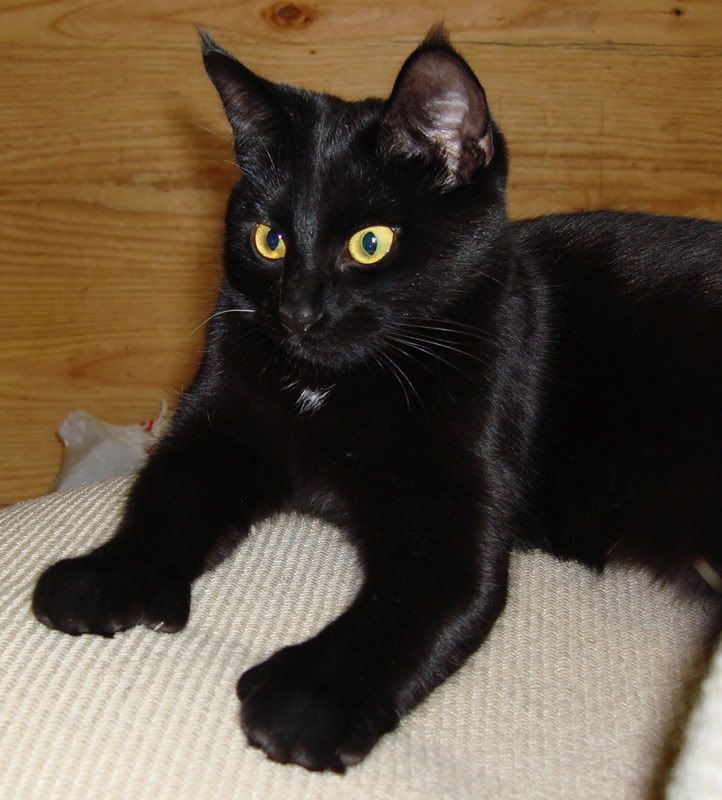 My chair. No touch it.
See, no room for you. All mine.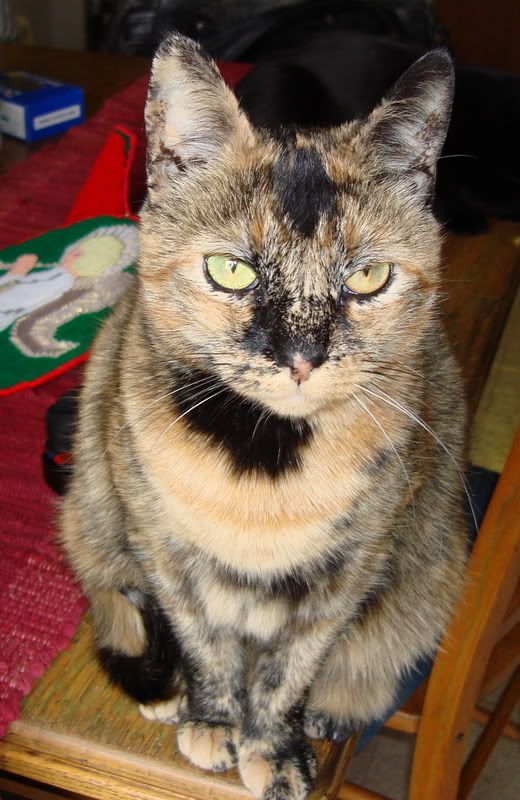 Emma, meanwhile, was quite sensibly far away at the time, and had nothing whatsoever to do with the aforementioned proceedings.