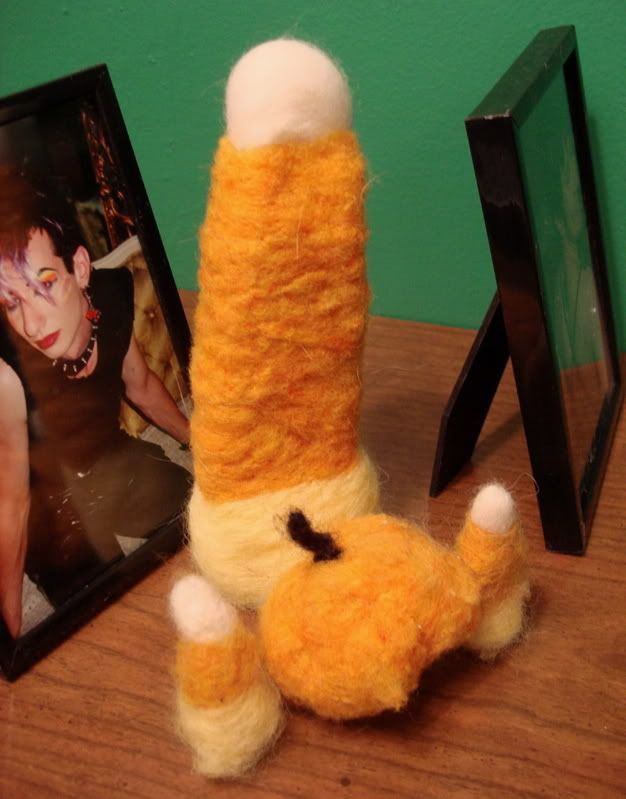 I cannot seem to convince the girls that these little ornaments I just needle-felted are not cat toys.
Good Cat/Bad Cat
Nor is a tomato a cat toy. Here I present evidence of another cat/fruit molestation.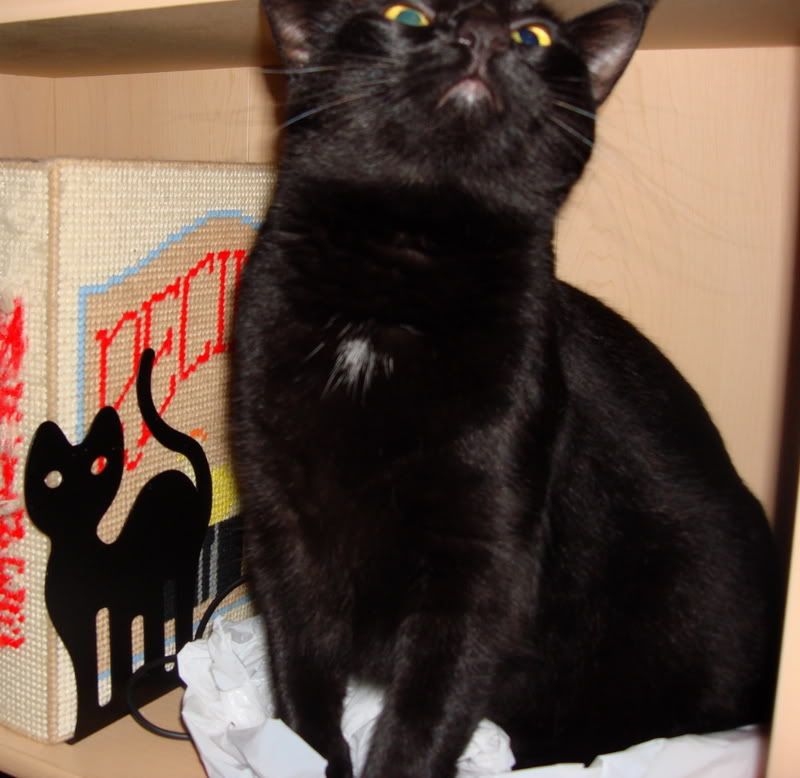 Is this the culprit?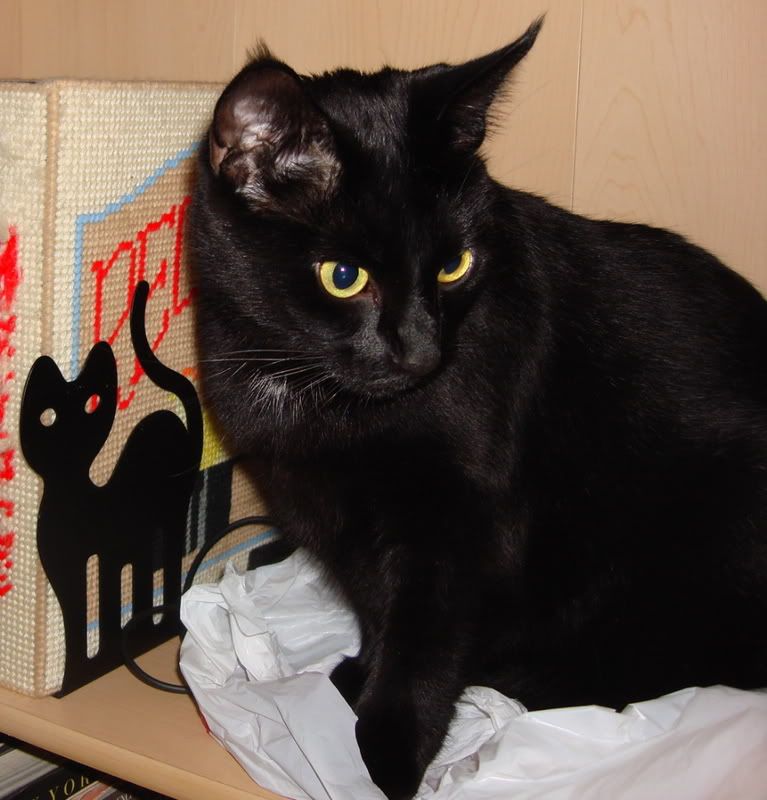 Isis is doing her best to look innocent...
...and I rather suspect that Morgan, vegetable and nature lover extraordinaire, is actually to blame.
Although this cat can certainly be up to no good.
In Which I Go to Balducci's
I just reunited with my fellow transplanted Southerner/New York gal-about-town/dear friend Susan on a gorgeous fall afternoon for a long chat and snack on the waterfront. We decided to grab munchies at--yep, Balducci's.
In the four years since I left NYC, Balducci's relocated from its small West Village quarters to a vast cathedral-like site that used to be a bank. This location long stood empty, not far from the meat-packing district, which is now also lined with super-chic shops like Stella McCartney and outdoor cafes. Not long ago eating on a Fourteenth Street curbside would have been

unthinkable

--I mean, really EWWW!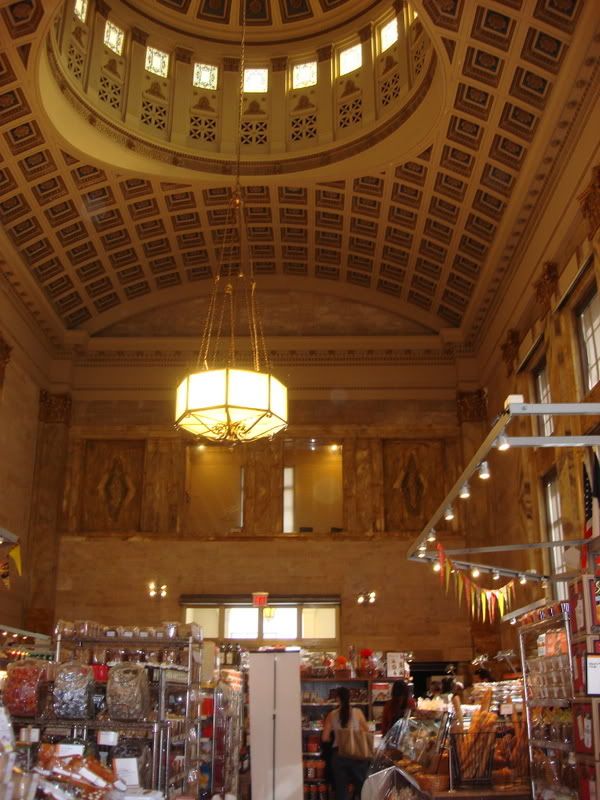 And now look.
Plus, A Birthday
Happy Birthday, Mr. O'Kitten!

J'adore.