A Funny Little Guy
I was very excited to find this funny necklace at a store right by where I work. It's called Stella Gialla. I think he's perfect for Halloween.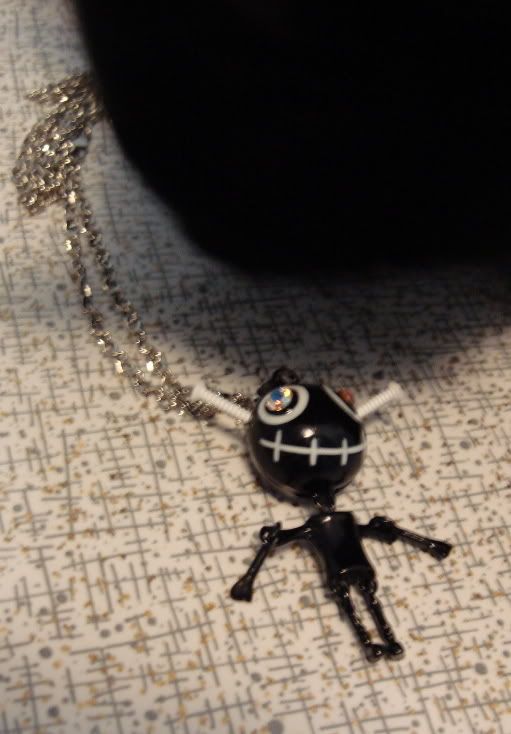 His Halloweeniness attracted Isis' attention immediately.
Dinah
I found this lovely pendant at Hoolala on etsy. I was delighted because, of course, Dinah is the original Obsidian Kitten.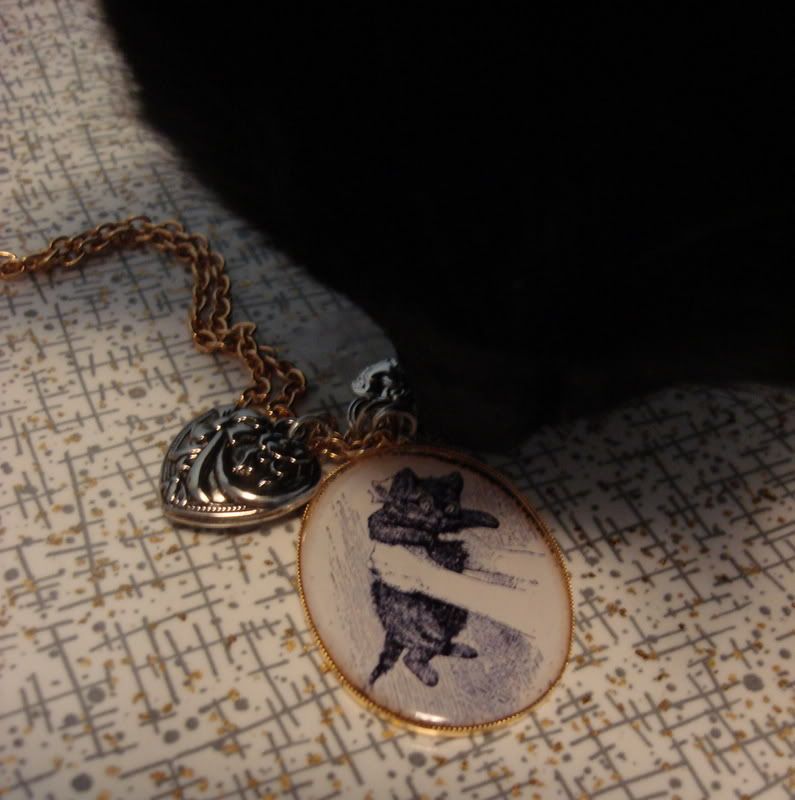 Isis, who is also an Obsidian Kitten (okay, make that Cat), couldn't believe that Dinah also makes her signature Surprised Owl face.
A Surprise
Yarn from KnottyMouse!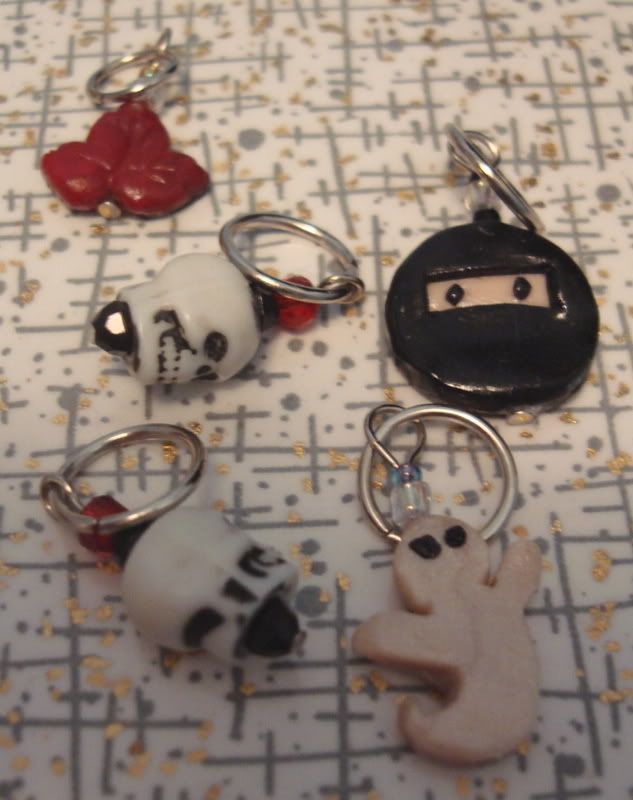 And stitchmarkers. Skulls, a ghost, a fall leaf -- and a ninja! Check out her shop. She is way too cool.
What tha--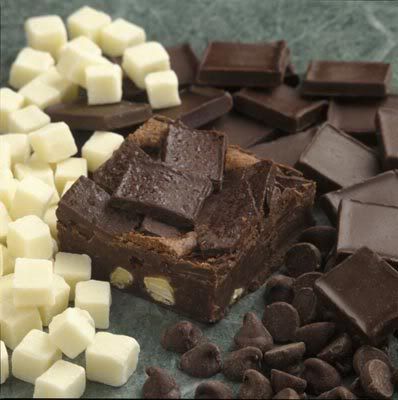 New post at my new blog The Money Shot. It's got chocolate. For real.
Num num num...