Good Karma
I've been working in a women's clothing store for the past few months and yesterday a customer I'd never met before spontaneously gave me the necklace she was wearing. I'd been telling her how much I liked it, and we had a lovely conversation about the street fair on Atlantic Avenue where she'd bought it, and I was saying that's my favorite kind of shopping--street fairs and flea markets. She bought a few things and as she was leaving she gave me her necklace.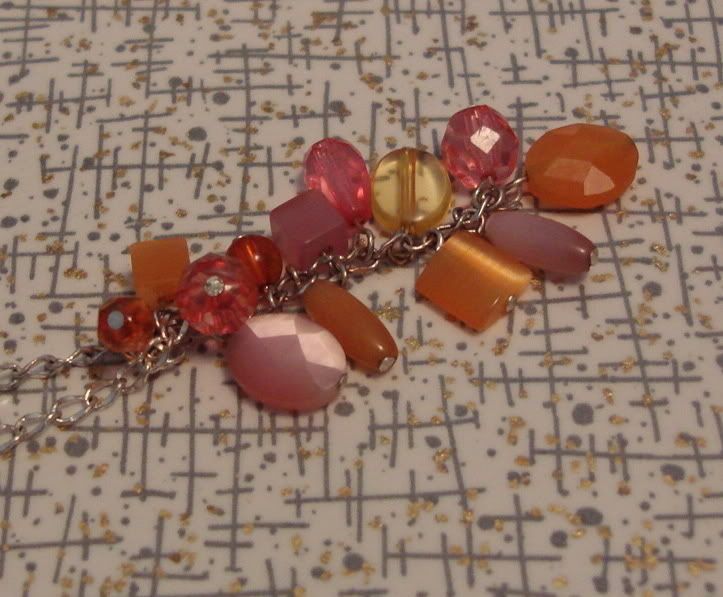 Just like that. I tried to protest at first but then it seemed like the thing to do was say yes and thank you. It made my whole day. We were all kind of stunned after she left and one of my co-workers said, "See? That's good karma...and in this economy, good karma is worth more than money."
Well, there you go.
Big Bag o'Yarny Goodness
A friend I used to work with found me again, even though she had moved from New York to the West Coast,
because of knitting
--turns out she too had started knitting and came across
a Knitty article
I wrote. Now not only does she have a day job in the field through which we originally met nearly ten years ago, but she is also the creator of
Yarn Lust
. She was in New York last week and brought me an enormous bag of glorious, glorious yarn.
Ros with bag of most delectable yarn
Ros and fellow left-coaster/significant other, Darren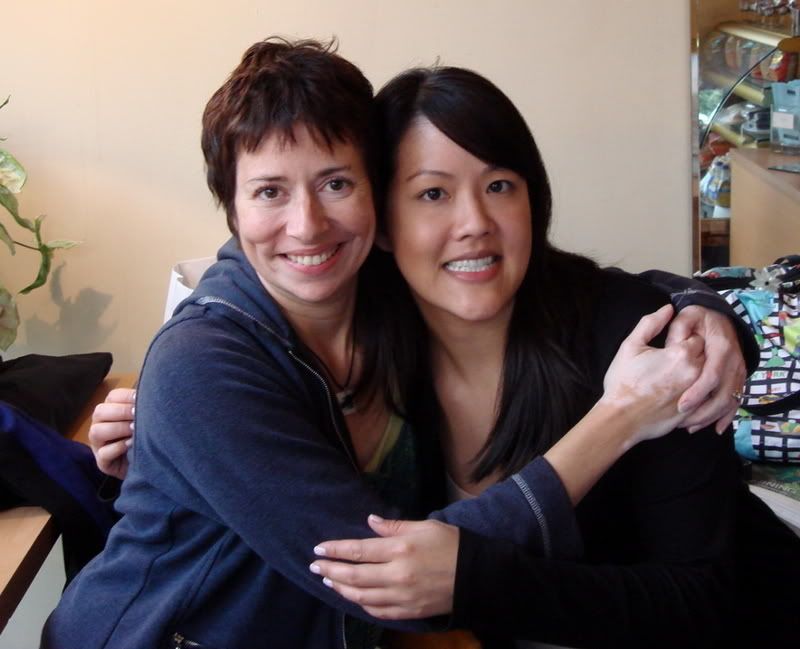 Me and Ros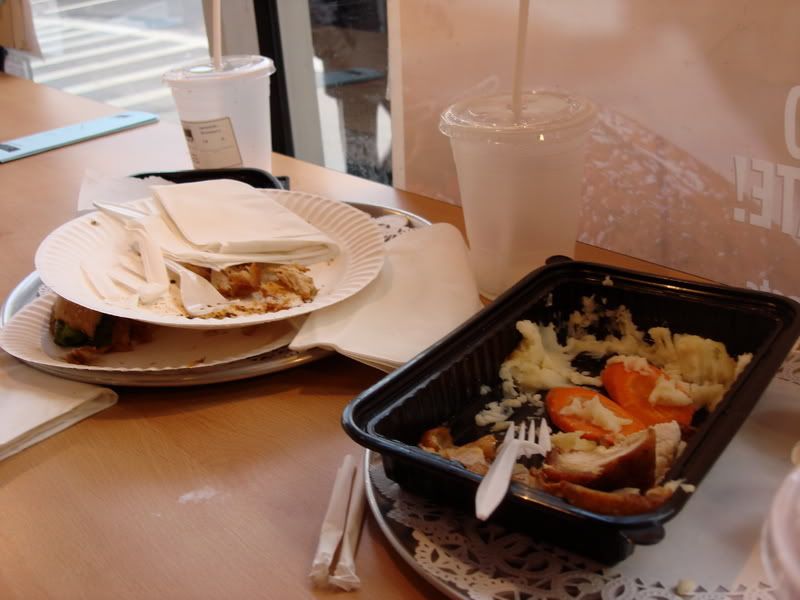 We ate at Jive Turkey...fried turkey, mmmm!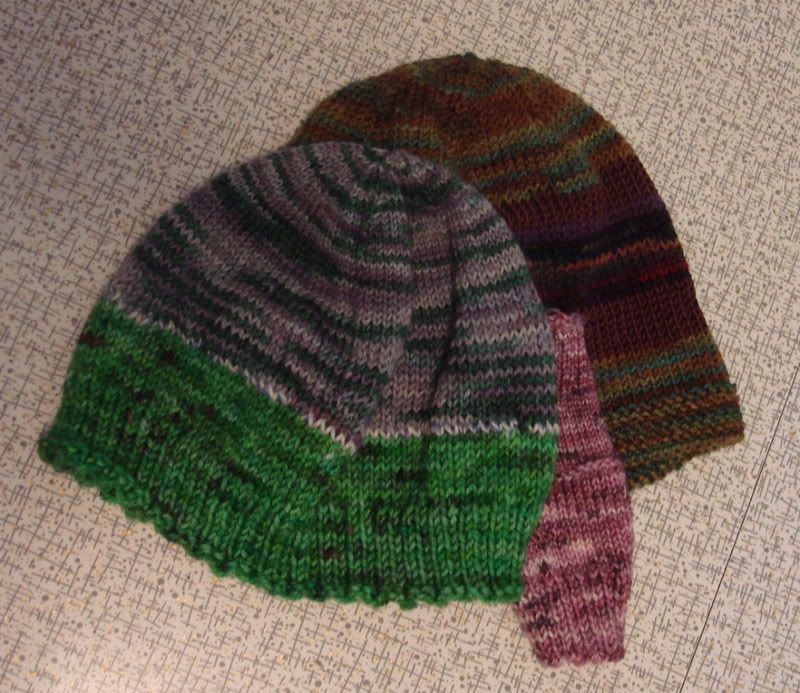 The beginnings of more Monster-Hat making. Remember: contest contest contest! Just send a bit of yarn to enter -- email me at sohopixieATyahooDOTcom for the snail mail address!
Good Kat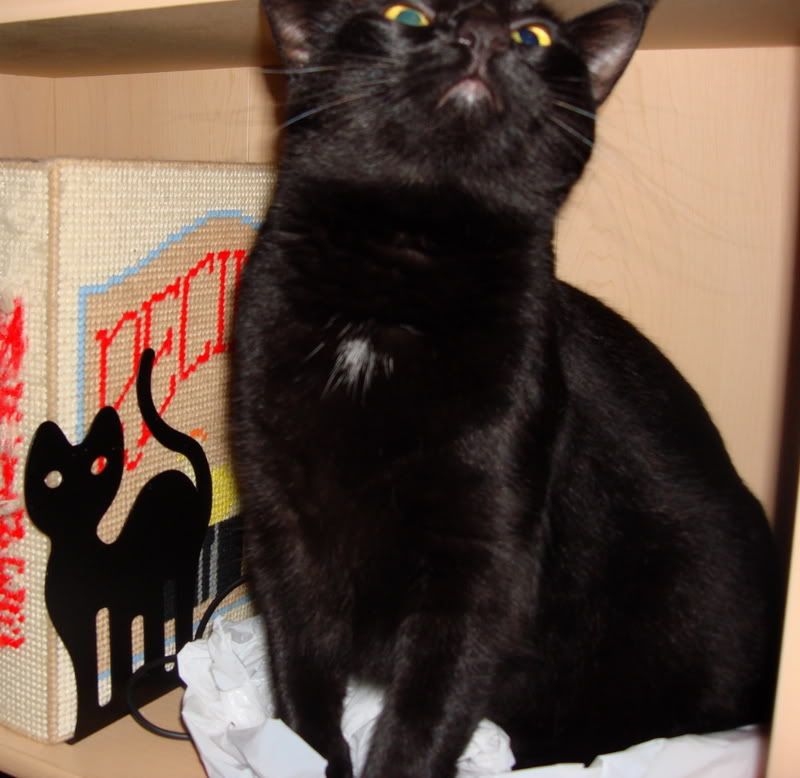 Good kat? Perhaps a debatable point. More to come.