I am very excited about Samantha's catnip
mouse pattern
. I'm just waiting for my catnip to dry, then stuffing will commence. I have way too much time on my hands, so I gave them some noses, eyes, and whiskers. Now I think they look more like moles than mice (maybe it's the lack of ears). Rebekah just posted shots of some the
intended recipients
of her charity pet drive, making me want to knit even more of them.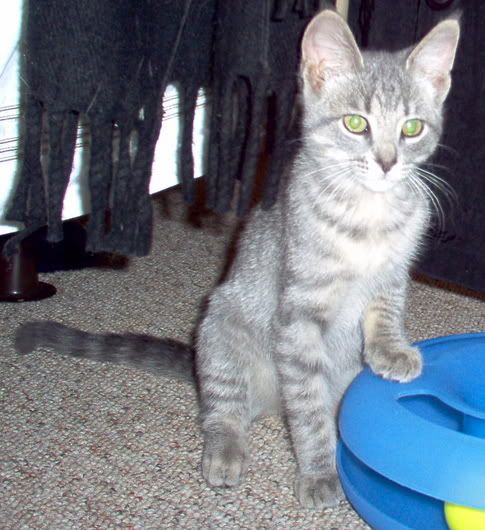 We adopted a homeless waif of our own today...therefore, I introduce to you Morgan (shown at left as Captain Morgan). We've been waiting for her to be ready to come home with us for a week, enthusiastically promising Isis we were bringing her a new friend. Initial encounter looked something like this.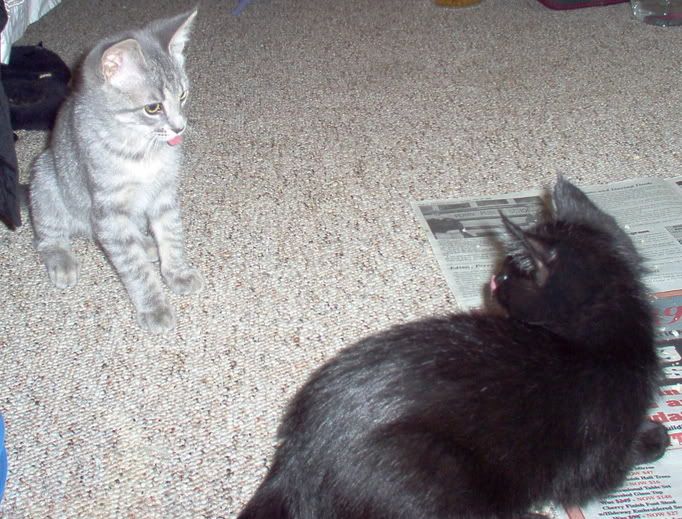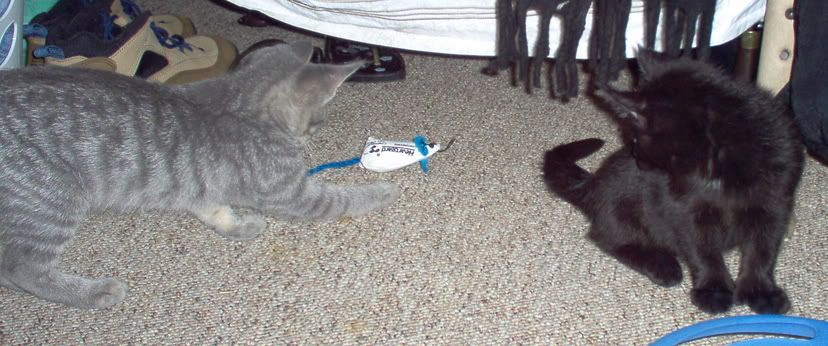 Then there was much chasing, leaping, flying from one side of the room to the other, more leaping, a little hissing, and much more chasing--none of which could be caught on film. Isis seemed quite puzzled that there could be another creature with even more energy than she has. (Come on, she's been following around a 16-year-old cat for five weeks now.) Some attempts at toy sharing were then made. Isis' continual look of bafflement is my favorite part.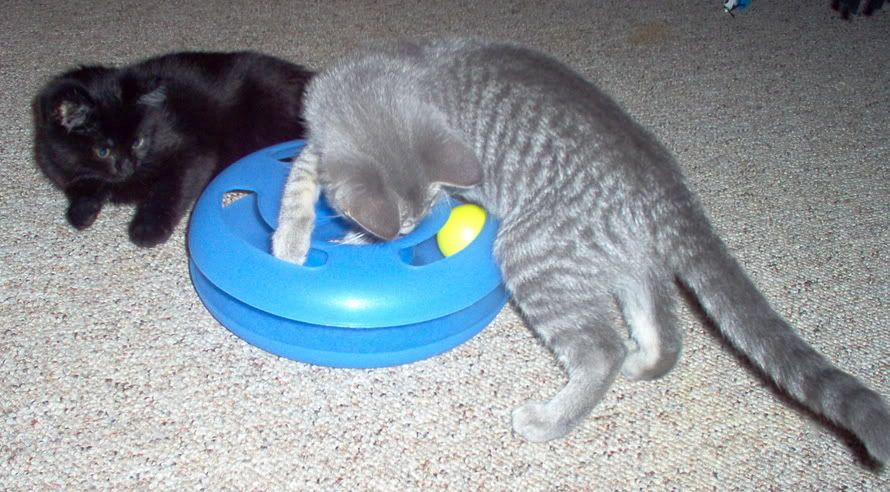 In other news, the 25 baby chicks, first seen when they arrived by mail on May 1st, are now nearly six weeks old and have been moved from the basement brooder to the great outdoors. They experience their first morning sun, and a strange jungle of greenery...