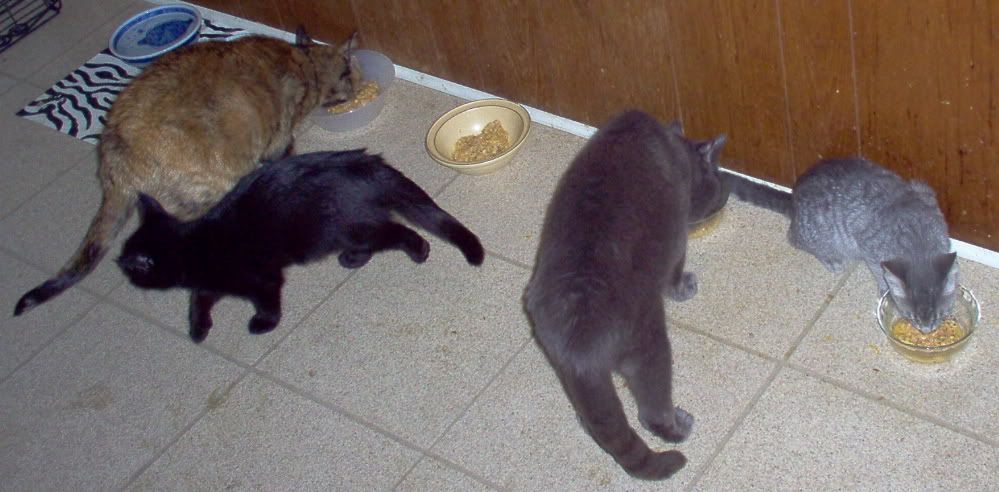 Dinner at the O.K. Corral. Everyone's favorite time, of course.
The kittens' favorite spot when I'm at the computer.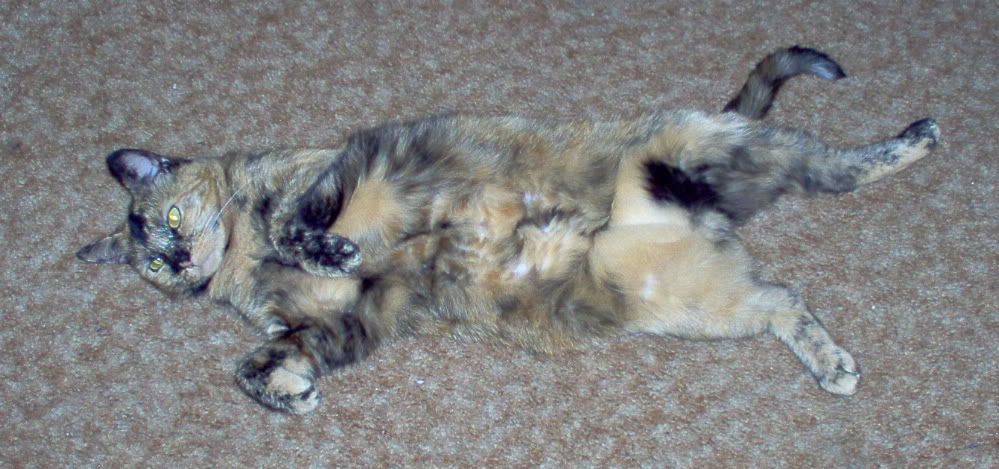 Emma insists that she is at least as cute as two stupid kittens.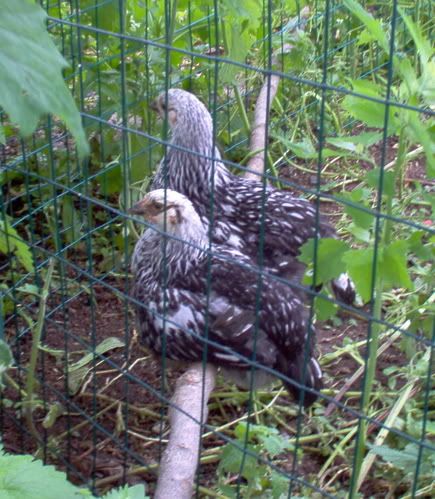 The chicks are eight weeks old now. I think these two will be Silver-Laced Wyandottes, like three of my hens. They're getting very big.
And there are a lot of them.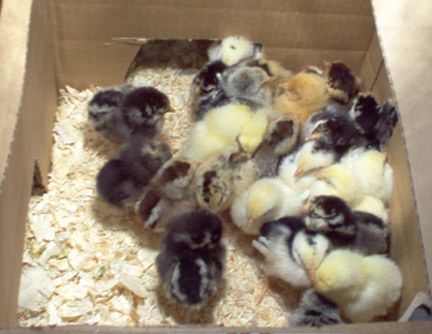 In case you forgot how little they were two months ago.
They were egg-sized.

Pickling cucumbers planted June 11. Yay for pickles!
Pumpkin seedlings.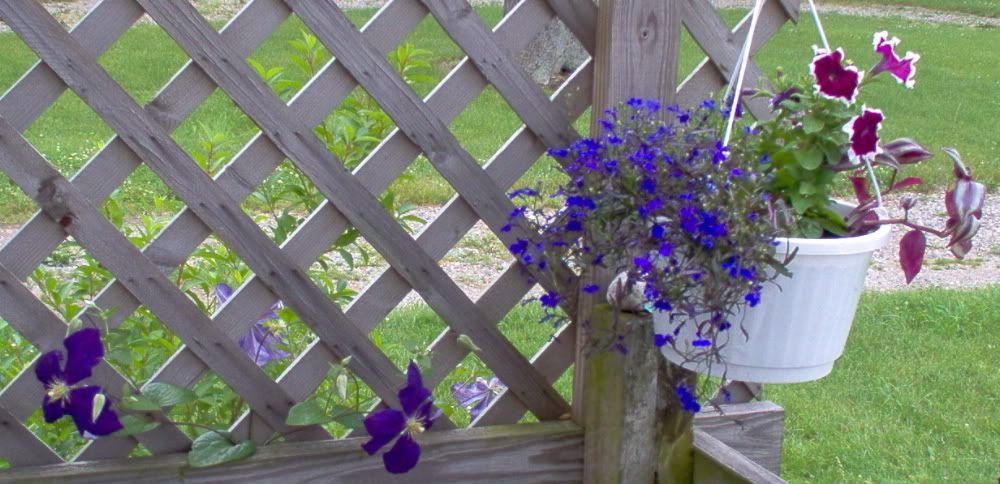 I hung the basket my mom and I planted. I'm so excited the clematis is blooming (at left). I love clematis--especially purple ones.
One final and entirely gratuitous kitten picture.