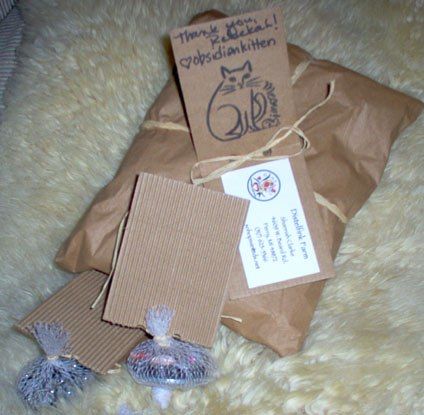 I have a package ready to send off to
Rebekah
for her pet charity drive. I love animals (I'm sure you haven't been able to tell, if you've seen this blog before), so it's been fun to have something pet-related to work on.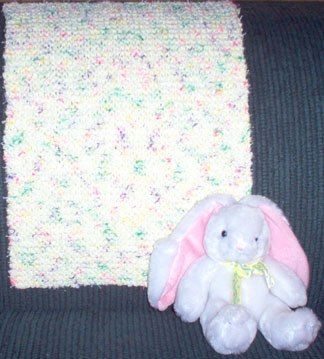 I couldn't get any good pictures of the small critter blanket I finished, but oh well. The shots I posted with Isis in them (6/04, below) are much more fun to look at anyway.
I also started a catnip mouse from
Samantha's pattern
. It took about an hour and all it needs is the addition of the aromatic 'nip, which grows all over the farm and is currently hanging to dry in big bundles on my deck. Great
pattern
, and so cute! The completed prototype will be tested first here by our panel of three experts, but I am positive it is going to pass all of our rigorous safety, reliability, and pleasurability standards.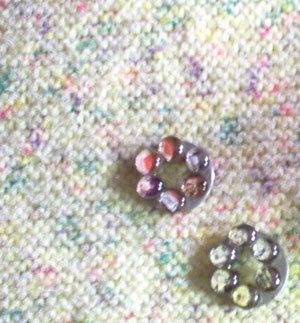 I'm also sending
Rebekah
two sets of bionic fridge "maglets" as prizes; one set features B-movie film noir divas, other is a "crafty scout" set. (Sorry you can't see them better here.) Here's a detail shot, but not of the ones I sent--those will remain a mystery.