Okay, this is bad. Two projects coming off the same skein. Unfinished critter blanket creeping out of one end, a b/w striped mouse begun at the other. Well, the second end of the skein
was
flapping around there loose like I should do something with it.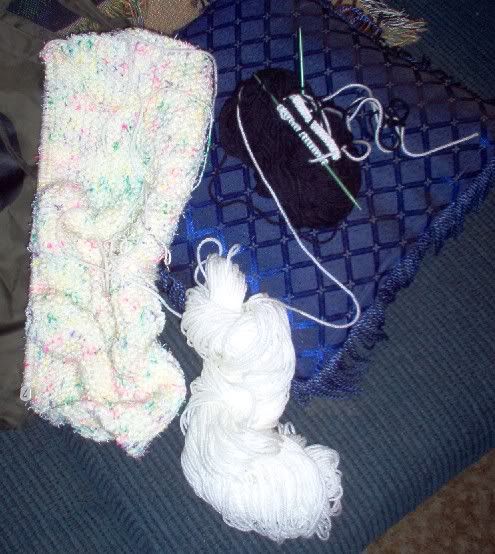 To compensate for the inability to complete anything, I made a
mouse
for my parents' cat, Rambo. He lives with them next door. We needed a barn cat, and my mom picked him out of the "free kitten" box at a yard sale last year. He was then about six months old, and the skinniest, friendliest little guy you could hope to meet. Rambo (thus named by my mother to ensure his deadly mouse-slaughtering skills) commenced to endear himself to my mom and dad--following them from house to barn to shed to barn to house doggedly, purring and weaving around their legs, hopping into any available lap, and generally being as adorable as a kitten could possibly be. (Incidentally, he was also a good mouser.)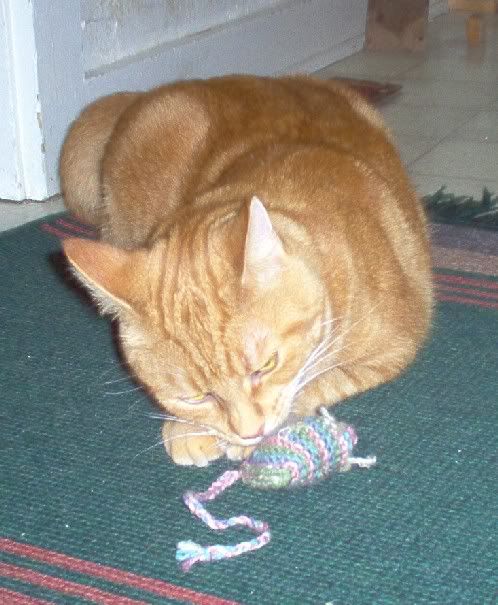 Of course, it was only a matter of months until the nights turned chilly and everyone began to feel a bit sorry for the poor little cat out in the cold at night. And then he became an indoor-outdoor fellow. I must say, cats really are master manipulators, because it was not long until Rambo had wrangled himself an invitation to accompany my parents to South Carolina for the winter--where, I might add, he was strictly an indoor guy. So now, back in Michigan, he no longer goes outside at all, and his only kills are mice such as these. What a life. And what suckers we all are for those feline wiles.
Speaking of which, here are the girls being cute. Who can resist?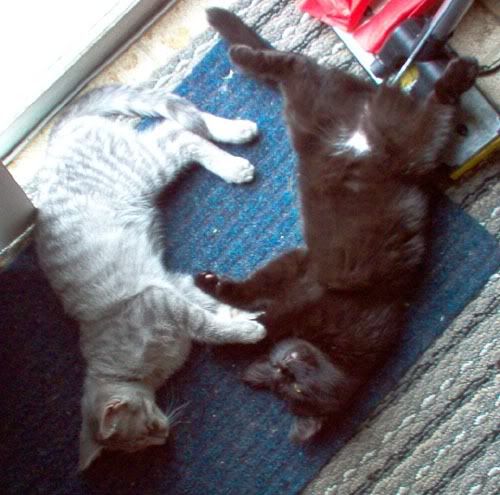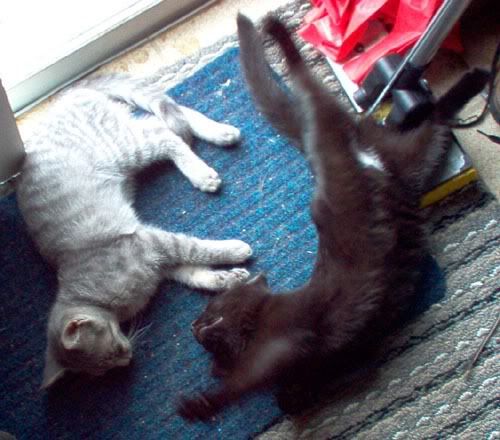 Mmmmmm...stretch...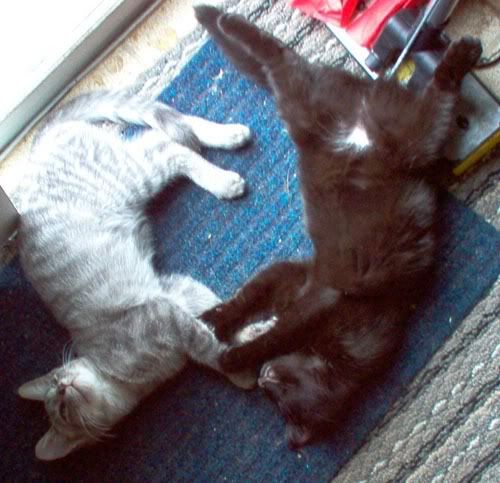 Aaahhh...much better.
And now for something completely different...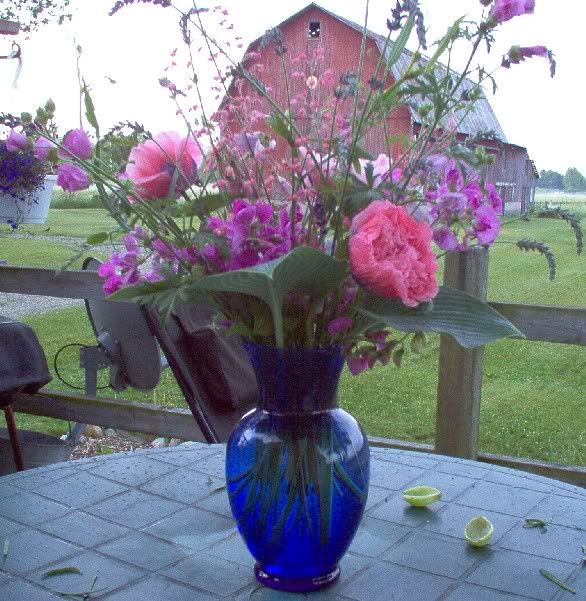 Flowers I picked last evening: wild sweet peas with lavender, poppies, little hollyhocks and coral bells from my mom's garden.
I wish I could dye something this color. Like my hair.