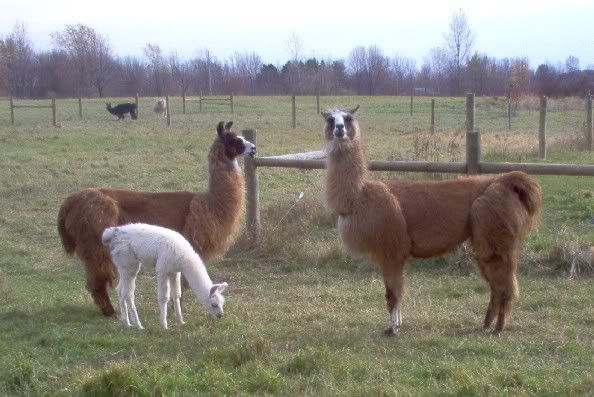 Saturday, November 10 I'll be at my first llama craft show! So if you're in the mid-Michigan area and are looking for something to do, please drop by for a visit.
Some of our Graty and Lacey/Switzer fiber will be for sale.
It's sponsored by the
Michigan Lama Association
and promises to have lots of lovely gifts and handknits and handpuns and rovings and who-knows-what-all -- all from llamas and alpacas and mostly from small local farms. Here's the specs:
10 am - 4:30 pm
Alaiedon Township Hall
2021 W. Holt Road
Mason, Michigan 48854
517-676-9277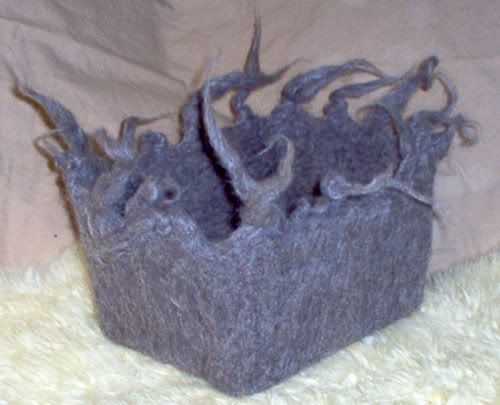 I've made some needle-felted baskets (and a tentacle holiday tree, too!)...
...handknits...
...and handknits from my own handspun. Plus really cute llama pins and cards, too. Come and say Hi if you're in the area!