I've been such a lousy blogger lately that I saw
this
and jumped on the bandwagon. In the vein of "National Novel Writing Month," it's
NaBloPoMo
(National Blog Posting Month--novel, right?) and I'm on board. So hopefully you'll be hearing from me just a teensy bit more regularly. At least for a few days.
And now for our regularly neglected weekly feature:
Cats on Tuesday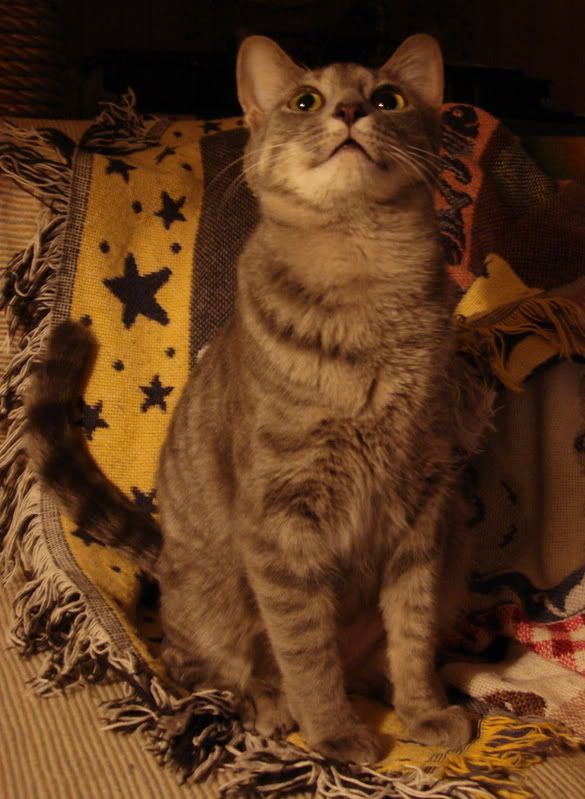 Emma Makes Nice
I caught Emma sharing a chair with Isis...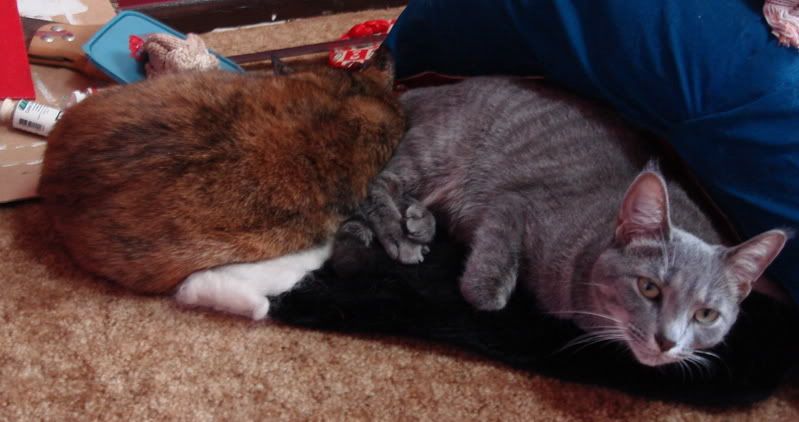 ...and fast asleep with Morgan.
Just don't tell anyone, lest you ruin her reputation.
Isis Makes Faces
It's really hard to capture her expressions,
but Isis really does make some of the best faces.
Morgan Wouldn't Sit Still
And that was that.
And Emma Refuses the Paparazzi Altogether
The End.