Despite the fact that they are rather small, Icelandic sheep need to be sheared twice a year. Here Tyr had just enjoyed some fresh pumpkin.

YES! He IS too a sheep!
This wooly fluff-ball is all too happy to show off his five-months' growth of wool. (He's no idea what's about to hit him.)
Not to worry, I did have help.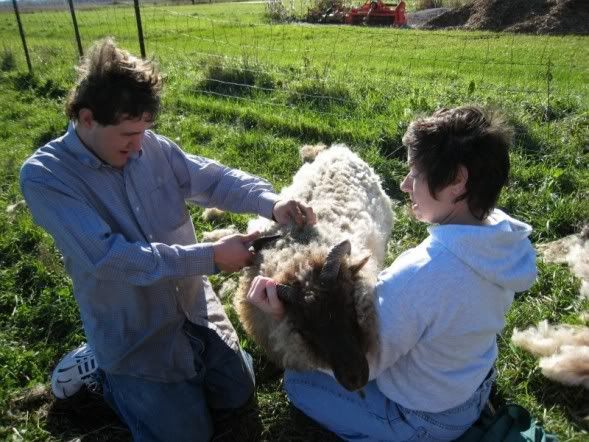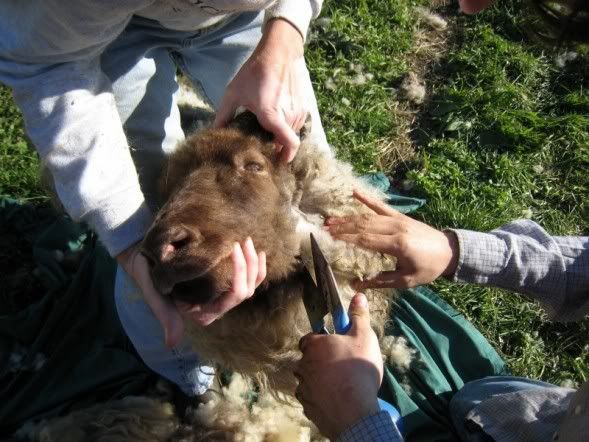 He had quite an incredible beard, like some strange gnome.
It only took Sean two hours to remove nine pounds of wool with hand shears. (Did I say nine pounds? Yes, 9 lbs--4 kgs--and bear in mind that Tyr was just sheared in May.)
He got his feet trimmed while we were at it.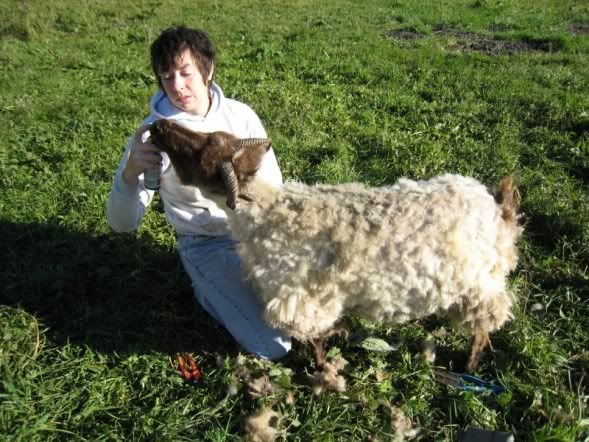 Look! We found a sheep underneath there. Now he gets a tasty treat of Nutri-Drench. Yummy! (Fortunately, he thinks it's yummy. First of all, it comes in a bottle, so it must be good. Secondly, it smells rather like spaghetti sauce, which holds some weird appeal.)
More fibery goodness--this in the form of a delightful package from Bellamoden: both hand-dyed yarn like her Fahrenheit 451 (I particularly love the literary title, as if the colors weren't enough to make me swoon) as well as beautiful rovings.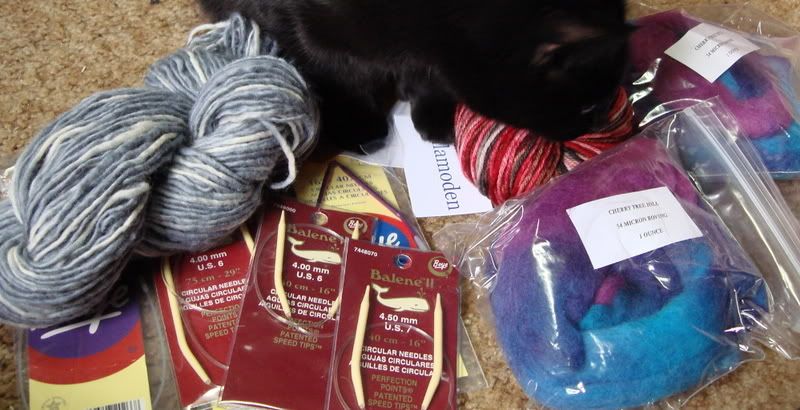 And as if that weren't enough to make me feel like a spoiled princess, needles galore! Miss Isis personally inspected every portion of the package with great attention. (Yarn was promptly removed from her kneading paws and wandering tongue, but she was much entertained by the little star that came out of bellamoden's hand-cut card.)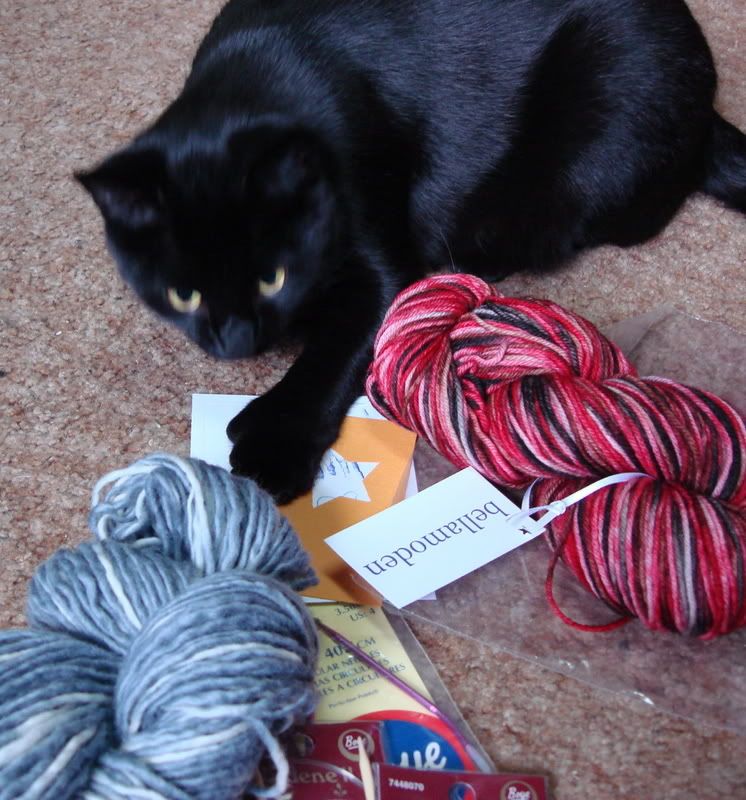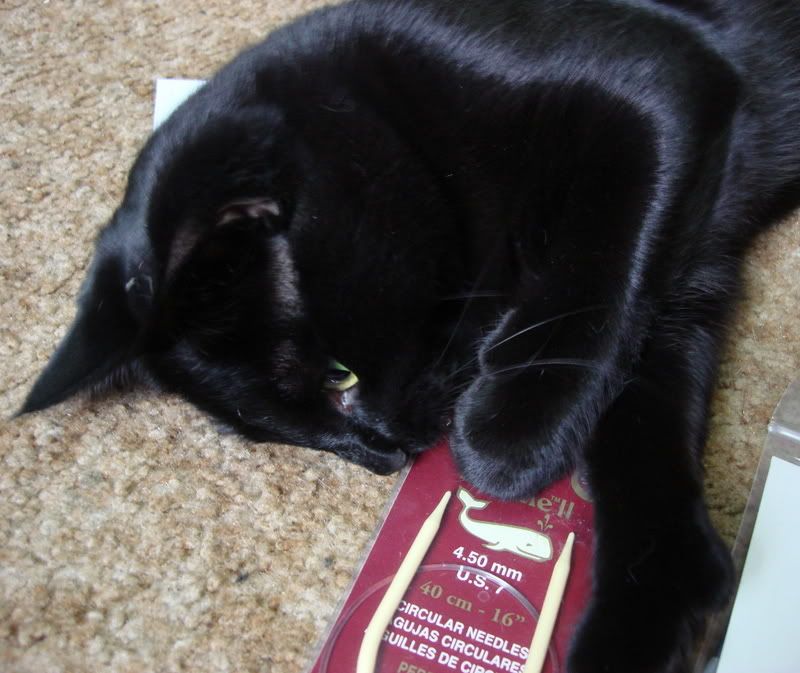 How cute...she huffs and snuffles the fiber just like I do...
Please note: No animals, fibers, or knitting notions were harmed during the filming or writing of this blog. What happens now is anyone's best guess...