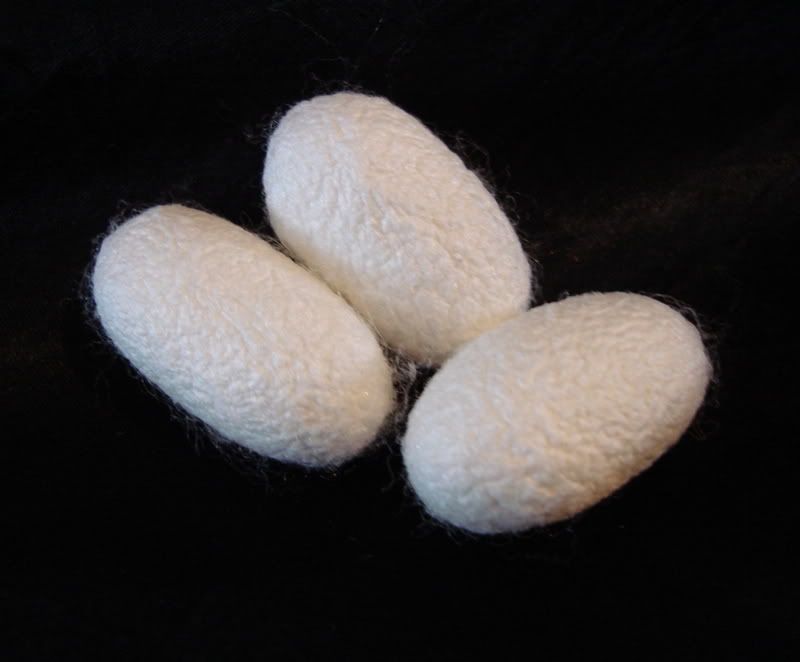 So I mentioned that I'd been spending a lot of time lately at the
Spinning Loft
. I'm learning a lot about fiber--you know, aside from knowing that it's soft and fluffy and fuzzy and I want to snuffle it and roll around in it and make lots and lots of things out of it.
The first part of the Sheep Breeds Study was awesome (I'm already signed up for part 2--Longwools and Crossbred wools--in the fall) but since I don't have photos yet of all the beautiful fiber I got (like Merino, Cormo, Polworth, and my new favorite, Corriedale) and am currently spinning, I will tantalize you with a few photos of other things from around
the shop
.
I had no idea that silk came in so many forms...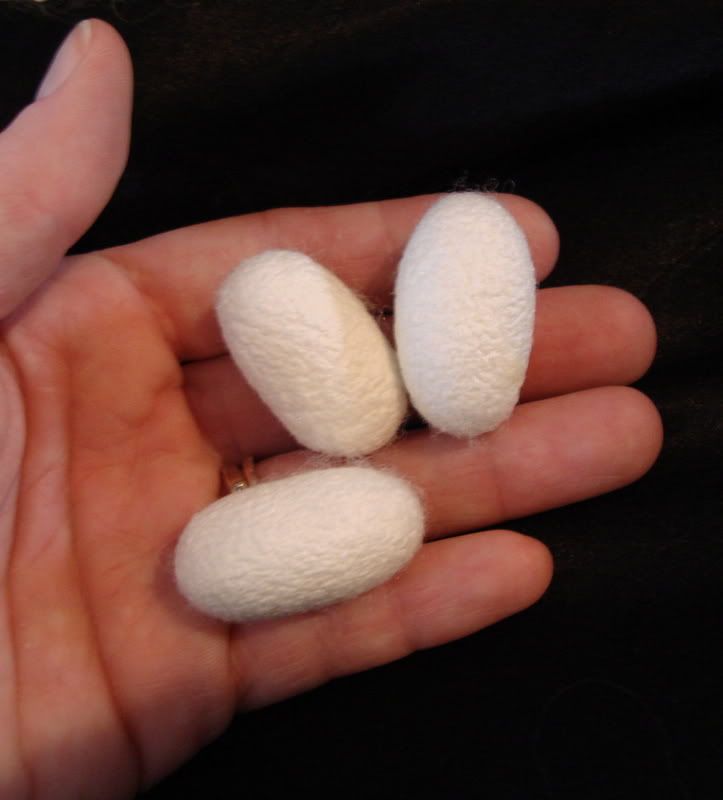 ...and that it can be spun right off of the cocoon. If you shake these little guys, you can hear the worm rattling around inside. Weird!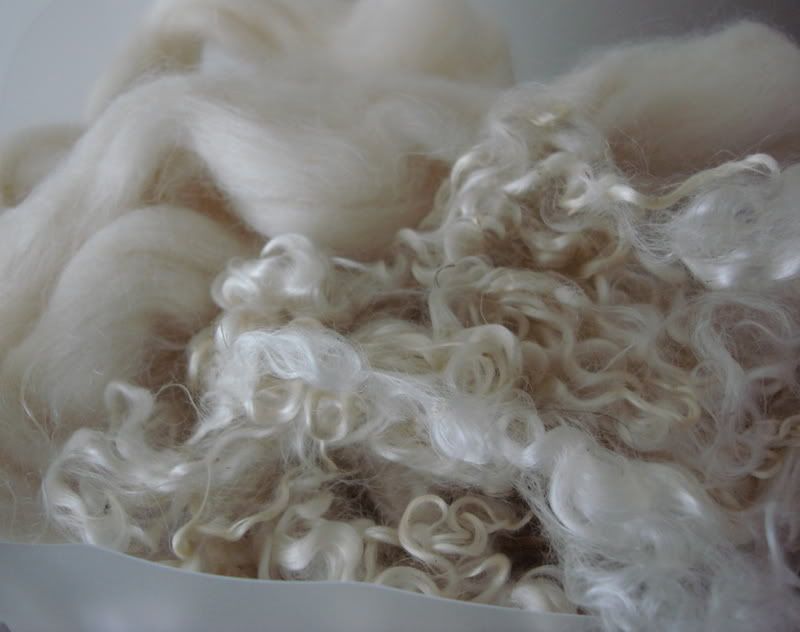 Mohair. Gorgeous, fluffy, frothy mohair. It veritably glows.
Cashmere. Need I say more?
One day I tried out this Ashford Traditional. I was wearing a long skirt, so I felt very traditional. Kind of odd using a single-treadle wheel (my Ashford Joy is a double-treadle) but it was a nice wheel. Quite classic.
Oh, by the way, if you like
Spinning Spider Jenny
(Jenny Bakriges), she's coming to teach workshops at
the Loft
in mid-November, and
Patsy Zawistoski
, the original Spinning Guru, will be there in mid-February. If you want to come, we'll have a sleepover!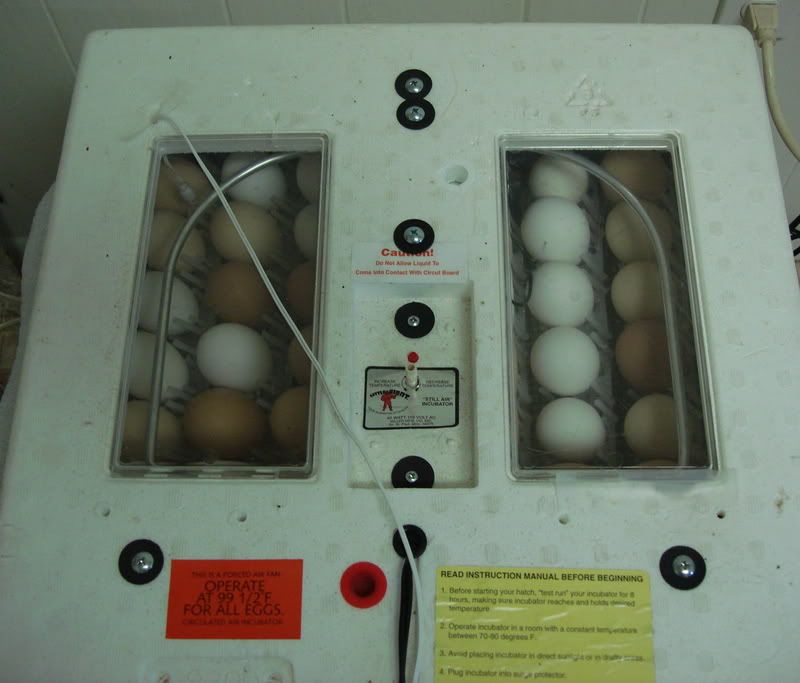 Not spinning, but Eggsperiment #4 (which also resides in the craft room). We got a fan for the incubator, which should hopefully increase the hatch rate. I put in 47 eggs on July 21 and, after candling, I have 33 that all look viable. Hatch should begin Friday night/Saturday. More babies!