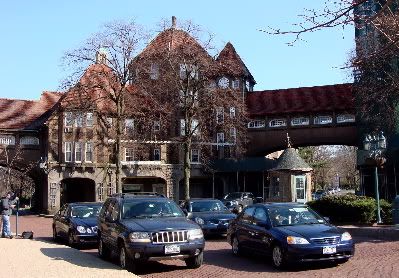 Mr. O'Kitten and I went on a little adventure to the nearby neighborhood of Forest Hills for a stroll. It's a really lovely area with a lot of posh homes, so one of these days we have to go back so I can take more photos. The buildings above are adjacent to the train station.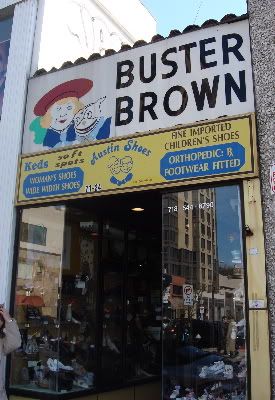 I was astonished by this little time capsule. I'm not sure I ever had Buster Brown shoes, but I definitely remember getting new school shoes at a place with a similar storefront when I was little.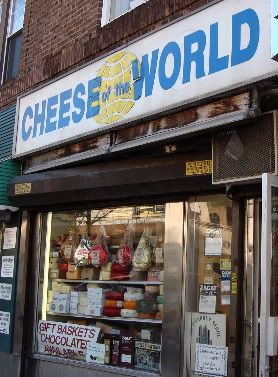 I think it would be easier for me to give up chocolate than cheese. I love cheese. So we had to go in here just to inhale the aroma. Mmmmm...cheese...
Today I have plans to meet
my knitting friend
after work. It's supposed to be nice and warm so I think we'll be sitting outside (!) for some KIP (Knitting In Public). Woo-hoo!