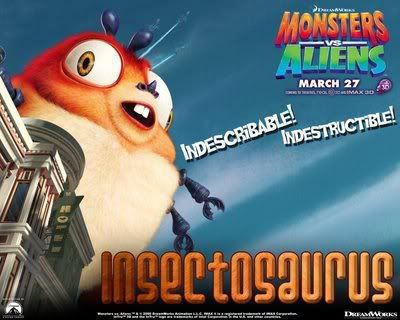 We went to see
Monsters vs. Aliens
this week. Every time Insectosaurus graced the screen, Mr. O'Kitten got excited. First of all, he is a big fan of old Japanese monster movies like
Godzilla
, Godzilla vs. Mechagodzilla, Destroy All Monsters, and Godzilla vs. King Kong. (Personally, I like Mothra, but we'll leave that debate for another day.) Secondly, Insectosaurus is a giant, not-very-bright, rather portly, furry, google-eyed monster. When Insectosaurus first appeared on the screen, Mr. O'Kitten leaned over the popcorn tub and whispered to me, "Hey--it's Isis."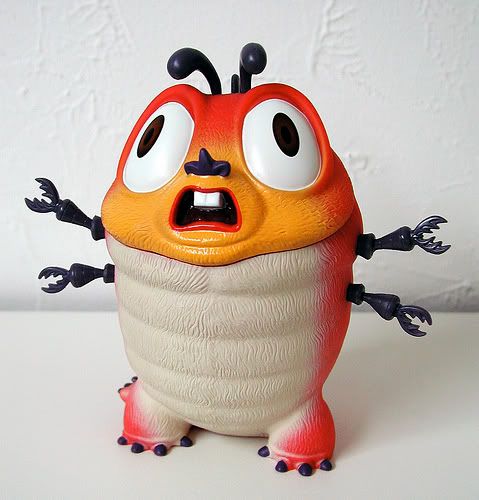 Insectosaurus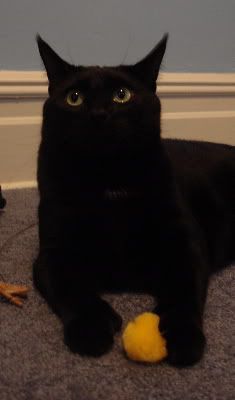 Isisosaurus. You can even see her little antennae.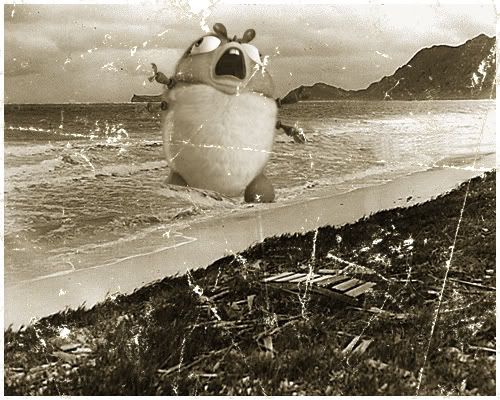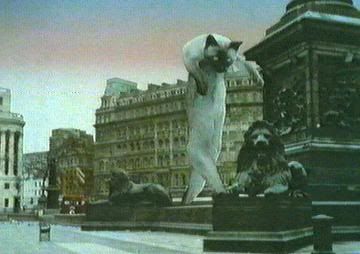 Beware of the friends of Isisosaurus.
They will smash you and your wimpy little planet into smithereens. Or at least they will demolish your vehicular devices.