Lew, Monster Hat No. 19

Lew must be from Canada because he loves ice hockey and curling. He says he has even been ice fishing. I think he rather looks a bit like a fish. His favorite band is They Might Be Giants and he would like nothing more than to build a birdhouse in your soul. Lew is made of Yarn Lust tencel sock in Tokyo Tea, Gluttony, and Genmaicha.
Martin, Monster Hat No. 20

I know he looks puzzled, but Martin is actually perpetually bemused by the world and everything in it. Cats provide him with hours of entertainment, as do crossword puzzles and late-night television. Because our hours coincide so conveniently, I have adopted Martin as my very own. Martin is made of Yarn Lust organic merino worsted in After Dark and Twilight.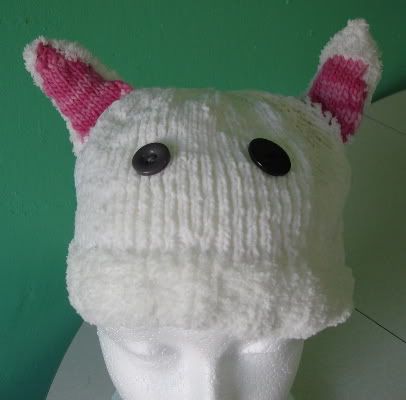 This is the saddest bunny in the world. So sad, in fact, that I'm not sure what to do with him. Mr. O'Kitten thinks that no one in their right mind will adopt him with his saggy chenille carcass, lopsided ears and mis-matched button eyes. Anyone have any suggestions?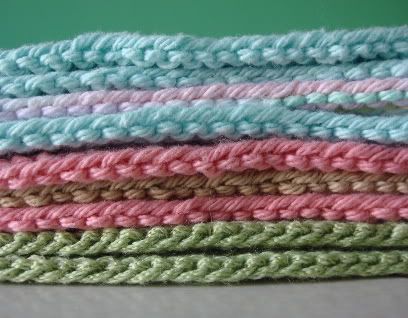 I am also stockpiling a heap of dishcloths for the holidays. Shhh...don't tell.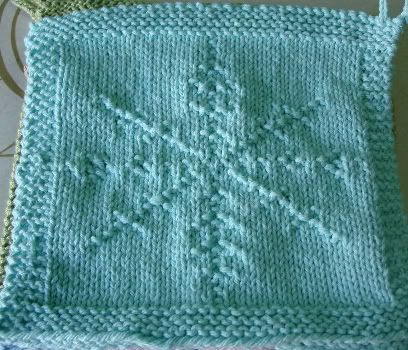 I like this snowflake pattern.
By knitting it, I am ensuring that no more snowflakes will fall this season.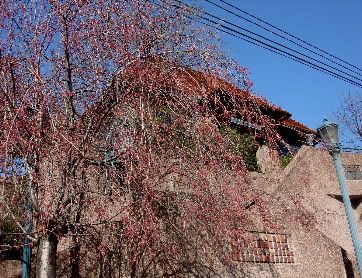 Here is evidence that things are blooming.
This must mean that spring is very nearly here to stay.