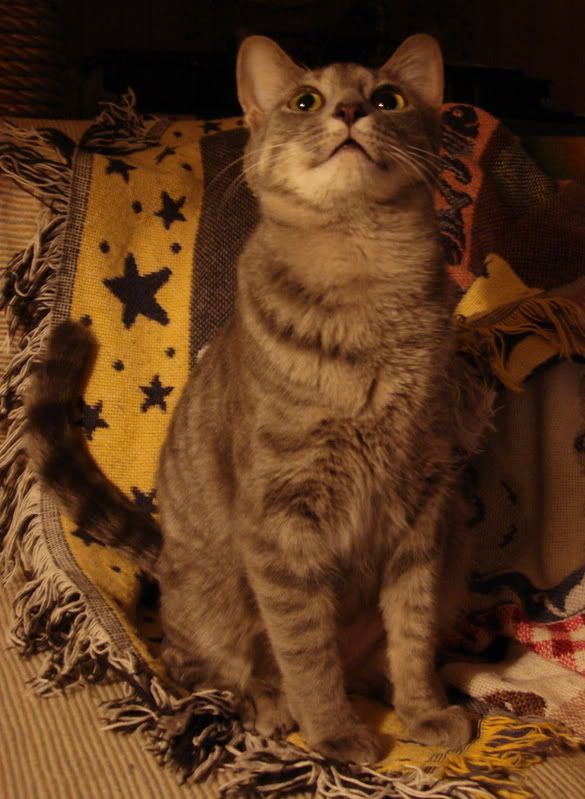 Cats on Tuesday: Cat Livin--Ur Doin it Rite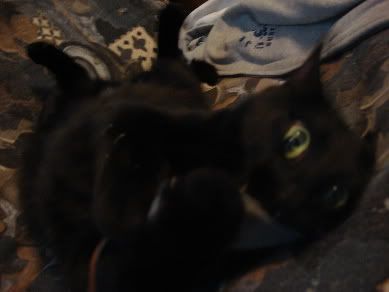 We won
a rat
on
Moderncat
recently during
a Toy Week giveaway
. It's a big wool
Cat Livin
' toy with a long leather tail and was a big hit here upon its arrival today Chez O'Kitten.
The rat underwent thorough scrutiny.
You can see that it's all fresh and catnippy.

Isis demonstrates the secure attachment of the long leather tail.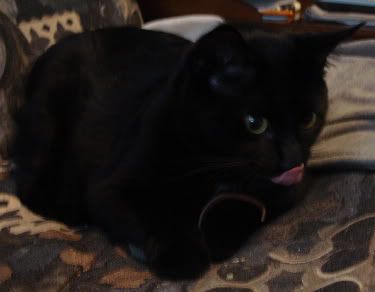 The organic catnip was pronounced "extremely tasty."


The rat passed all quality assurance testing.
Isis: Move along, Morgan. Nothing to see here.