On Saturday, Mr. O'Kitten shared some leftover spaghetti with the chickens. Unfortunately, this hen ran underneath the pasta before it even hit the ground.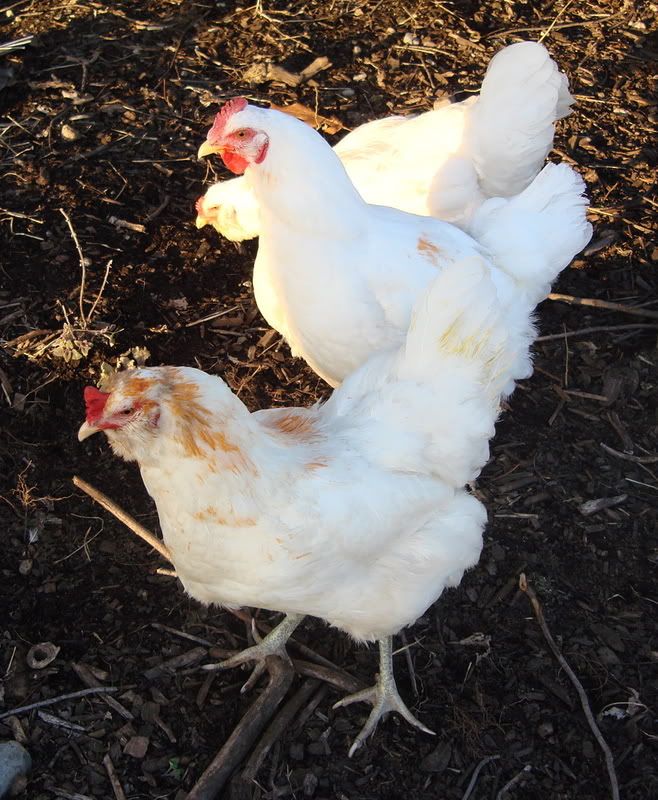 Chickens really like spaghetti.
Finished Log Cabin Blankie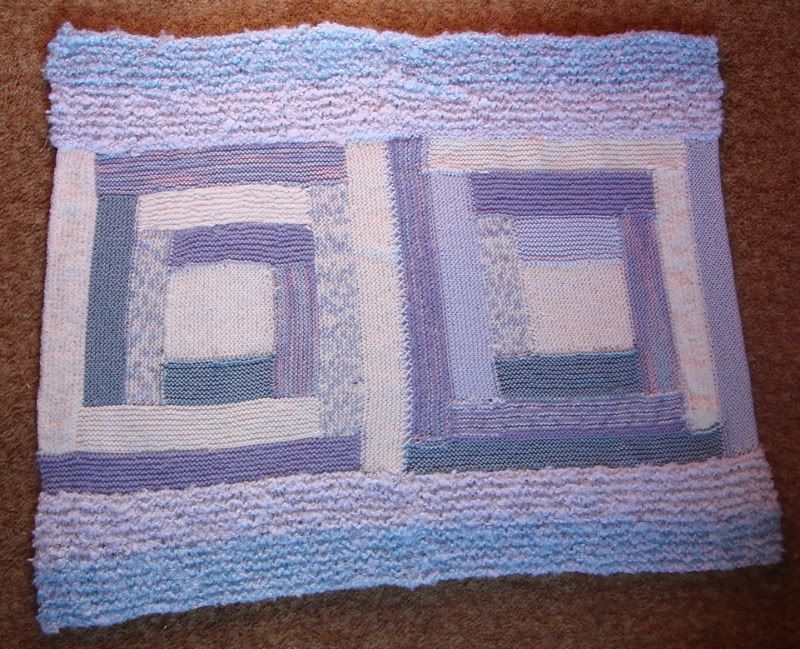 The log cabin baby blanket is finished and off to its intended recipient.
I hate seaming, so I decided to do a little cross-stitch across the center to join the two halves. There's an extra little stitch in between each cross to make sure it doesn't shift or gape open.