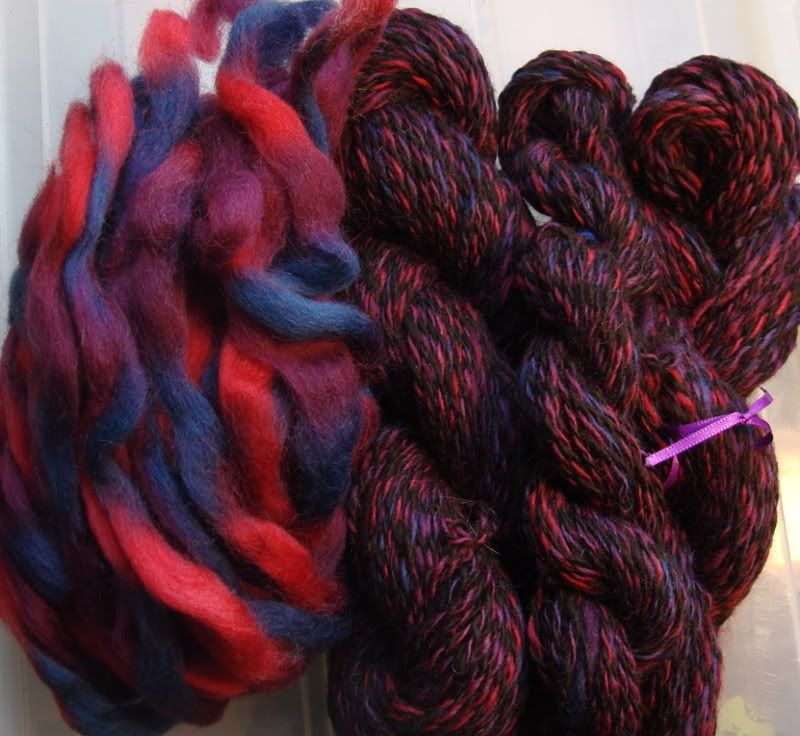 I've been spinning some of Louet's Northern Lights (the color is called Field Berries) and combining one ply of that with one ply of dark Llannie-llama/shetland.
I'm hoping to spin enough to actually make a garment--I'm thinking of a skirt I want to design.
This is merino-tencel in a graphite color that I love.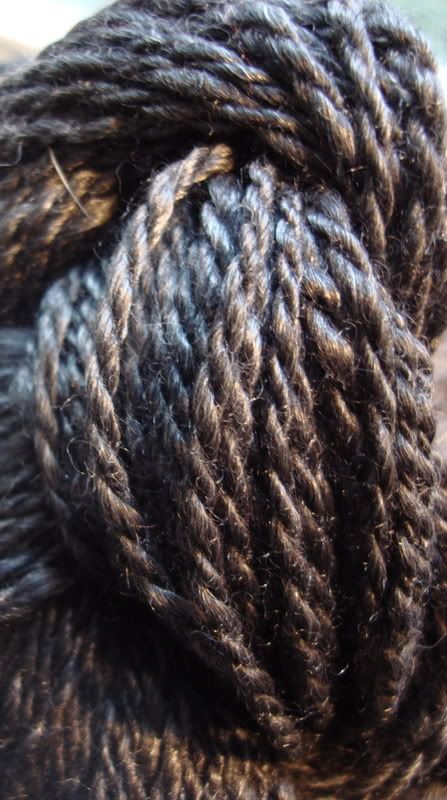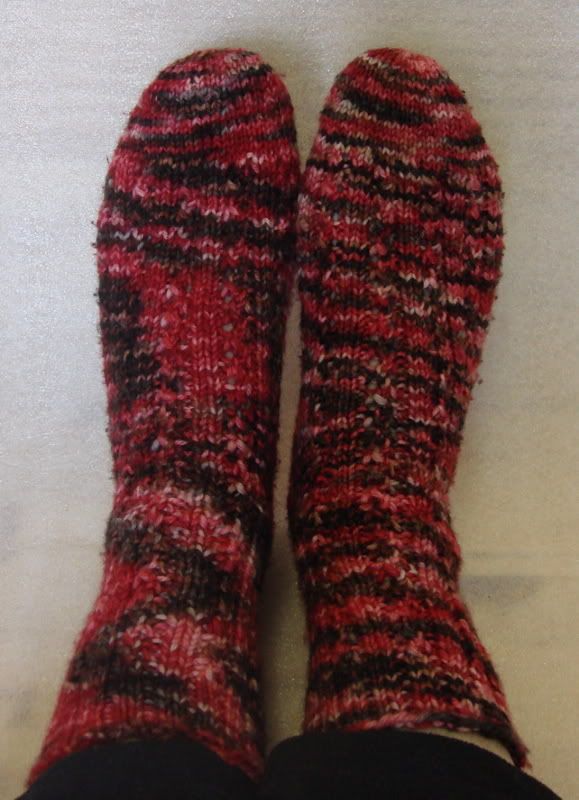 I finished my Fahrenheit 451 socks. I knit the second sock (at right) just a bit more tightly and the color distributed more evenly. It almost makes me want to go back and re-knit the first sock--but I'm too lazy for that. I love the colors, and I really don't mind that the two socks are a little different.