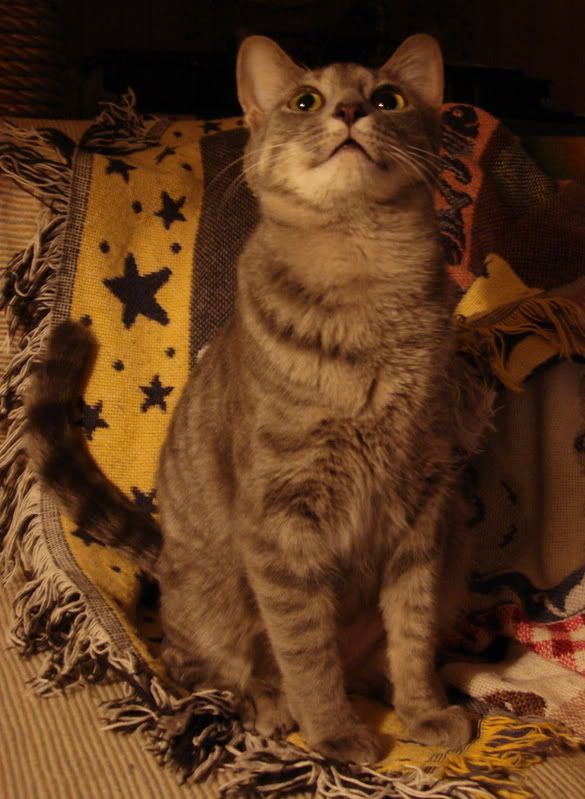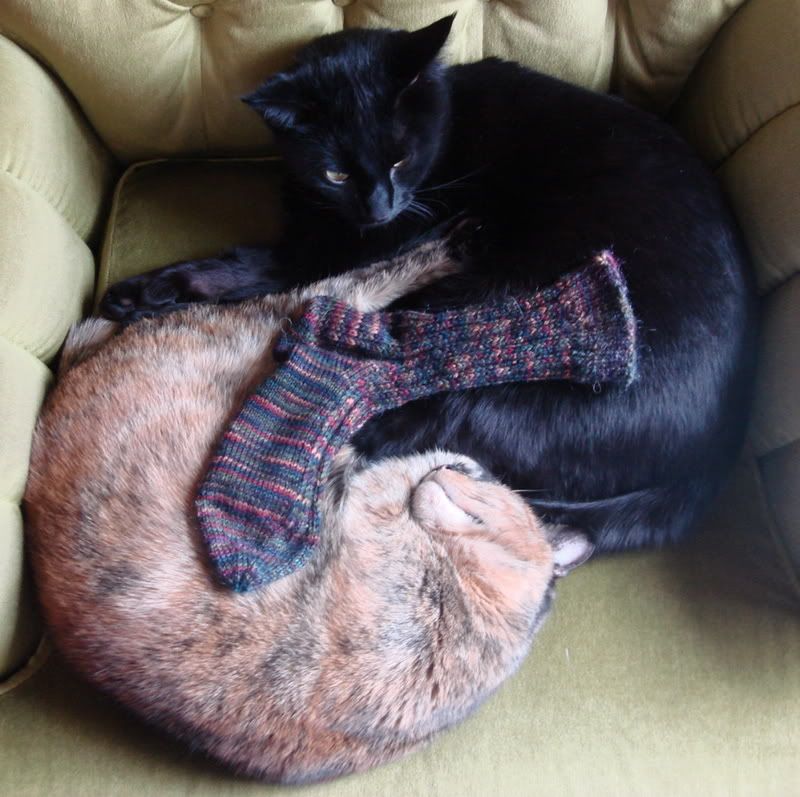 Emma tends to be a bit standoffish with the younger girls, so I'm always surprised to see this happen. Cute, huh? I took the opportunity to photograph a sock I had just finished knitting. (I actually completed the sock's mate a few moments ago.)
Isis loves to give baths. Usually she only bathes Morgan, although lately I've caught her trying to steal a few licks on Emma's head. Emma doesn't tolerate her attentions for long, but I have actually seen it happen.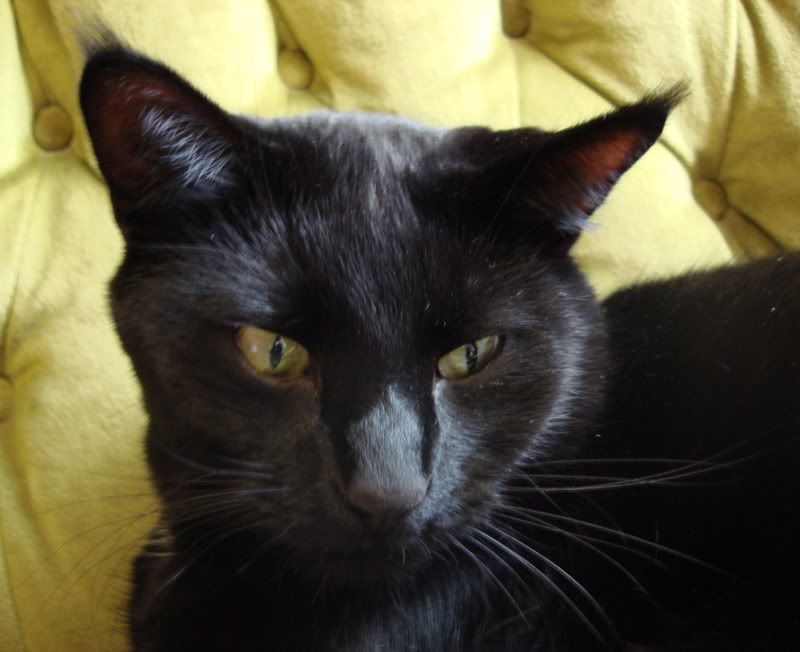 During the day, Isis' vigorous bathing rituals will turn into cat spats with Morgan, but in the late evenings Morgan allows longer baths and the two curl up asleep together. And last night, Isis gave

me

a head bath. It was very special.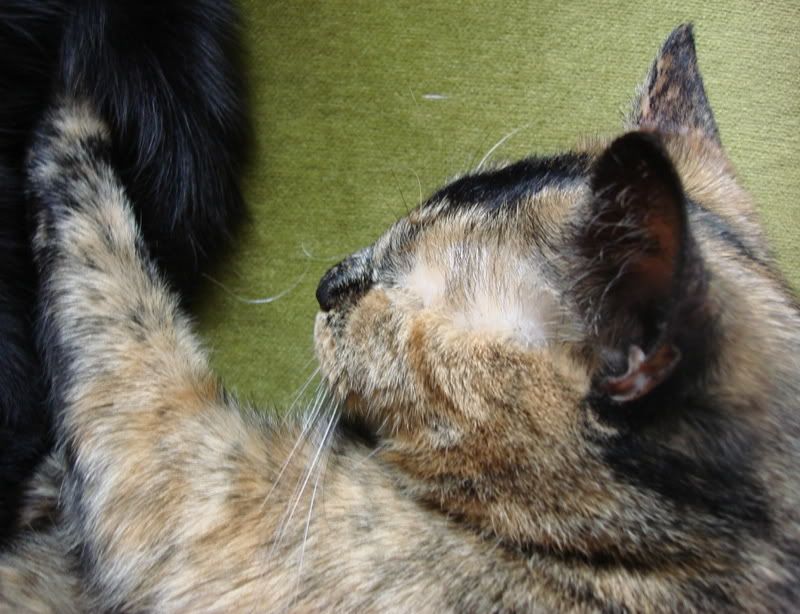 Emma used to give Mr. O'Kitten head baths all the time. I was very jealous.
For all you knitters, this is the sock.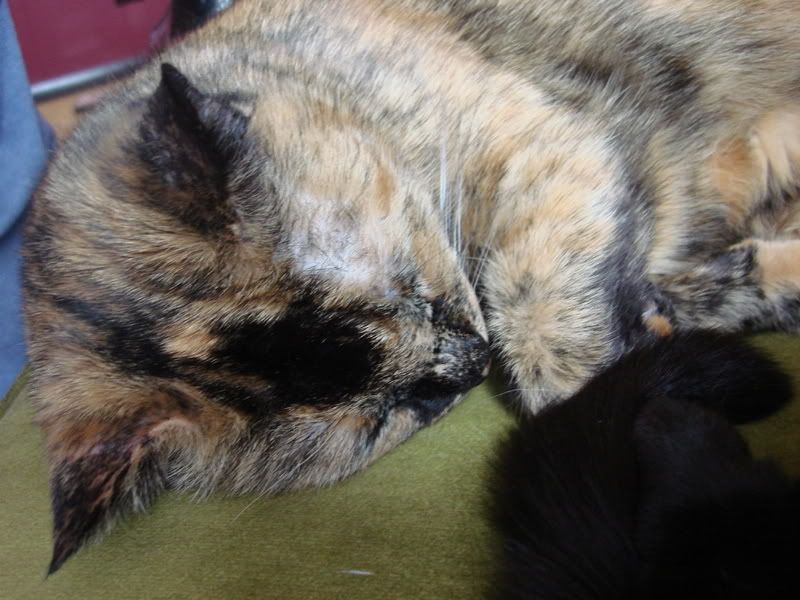 By the way, Emma will deny that she ever allowed Isis' tongue to touch her.