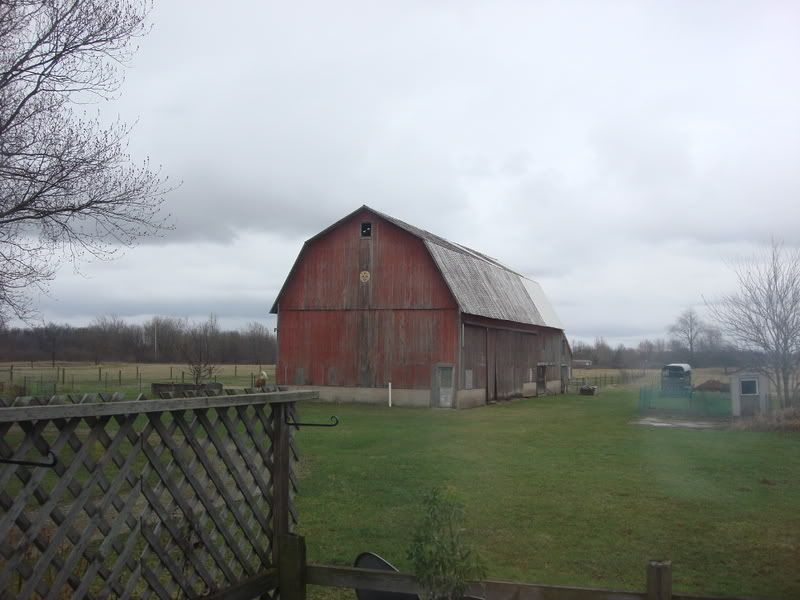 It's raining, but you can see the grass is already getting greener. Of course, tonight the rain has turned to snow. Ah well, they say you can't have everything.
But one does have time to knit in this weather, when one isn't staring listlessly out the window. Here's the first Rainy Day sock. See previous post for bellamoden yarn pic. I forgot to mention that this lovely yarn is sportweight in a beautiful colourway she calls Fahrenheit 451. Too cool.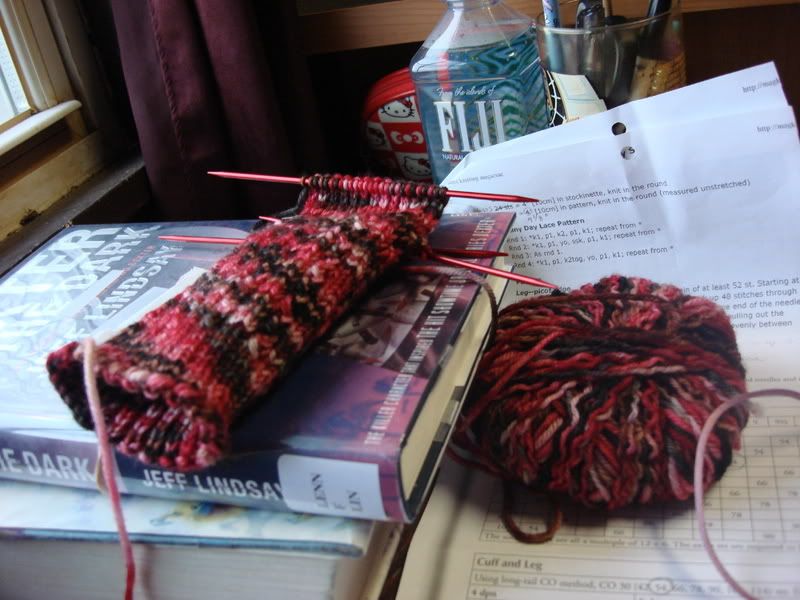 Second sock, in progress. I'm using Charlene Schurch's Sensational Knitted Socks 6-stitch chart again, with the Rainy Day Sock Lace pattern. It's from MagKnits, which I guess is gone. Cute pattern, though.
Will someone just wake us up when winter is finally over?