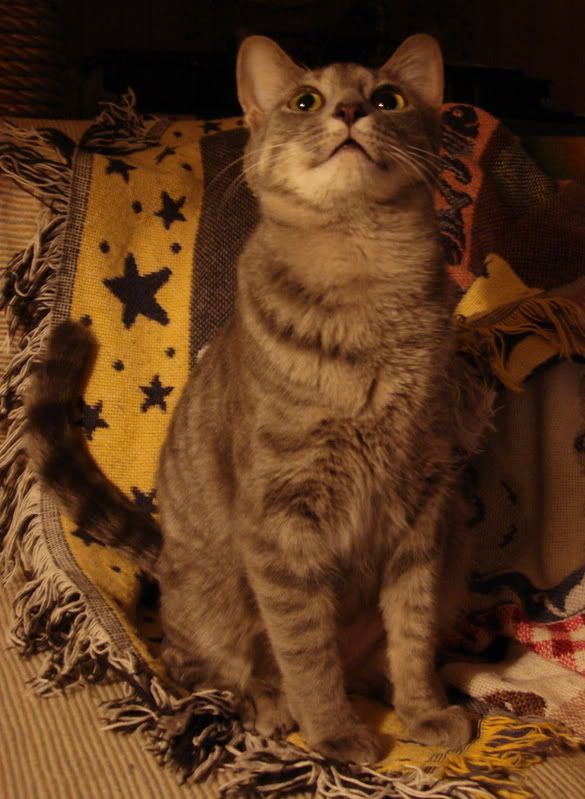 In a rare moment of alertness, Isis was birdwatching.
But before long, Isis joined Emma in her favorite sport--the napathon.
This is not a relay, but a true team sport which requires both team members to participate in perfect synchronicity.
Although Morgan is also an able napper, she prefers to Power Watch.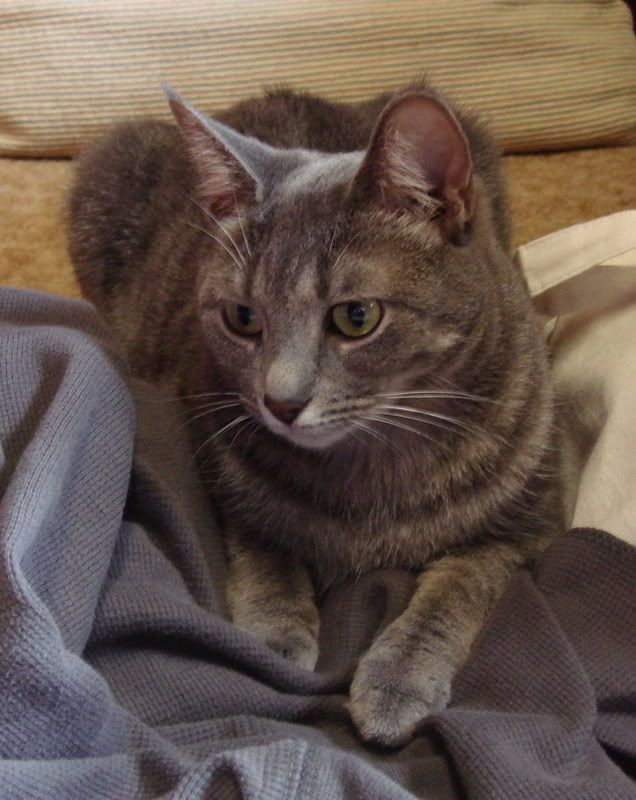 Although it is never quite clear what she is Power Watching for, she does a lot of it, always remaining alert. You know, just in case.
And finally, if you enjoyed
Hugo, Cat of 1,000 Faces
, the eagerly awaited
Episode 3, The Star Wars Special
has arrived! Epic, truly epic.