Freshly picked gourds. And a pumpkin.
Aren't you done with that yet?
Well, can I at least have the funnies?
Stealthy house panther Isis lies in wait for Morgan to exit the bathroom.
Meanwhile, as twilight falls on the Serengeti, the unwitting Morgan has no idea what evil awaits her just beyond the seeming serenity of the wateringhole...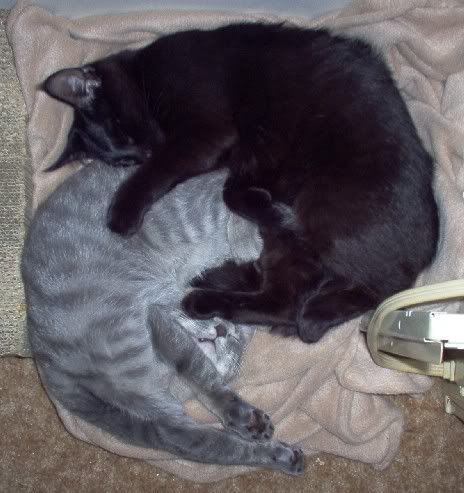 Yet all is ultimately well within our happy tribe. Behold 11 pounds of kitten purring in blissful sleep. Who knows what trifles, what triumphs and what terrors tomorrow may hold for our twosome?