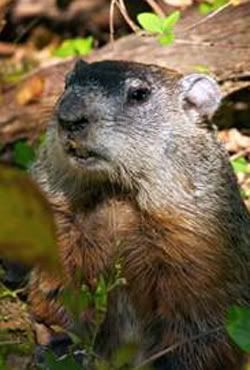 Speaking of
waking from hibernation
, it's Groundhog Day here in the U.S. of A. -- a holiday so absurd that an Australian friend to whom we described the occasion was convinced we were having a huge joke at his expense.
But oh no, my friends, Groundhog Day is indeed a real cause for celebration (or at least media attention) and no small number of men in towns across our fair land dress up in tuxedos to hold up some hefty groundhogs to the light of day and, the story goes, predict the remaining number of weeks of winter weather.
Yes, it's a strange nation.
Happy Groundhog Day, everyone!