Louis Wain, artist, in the 1890s
Louis Wain
(1860-1939) was an artist most well-known for his drawings of cats. He was a regular contributor to the
Illustrated London News
, where his first cat drawings appeared in 1886, and illustrator of over 100 children's books. Anthropomorphized drawings of animals were so popular in Victorian England that his work appeared in papers, journals, and magazines, as well as on prints, greeting cards, and picture postcards.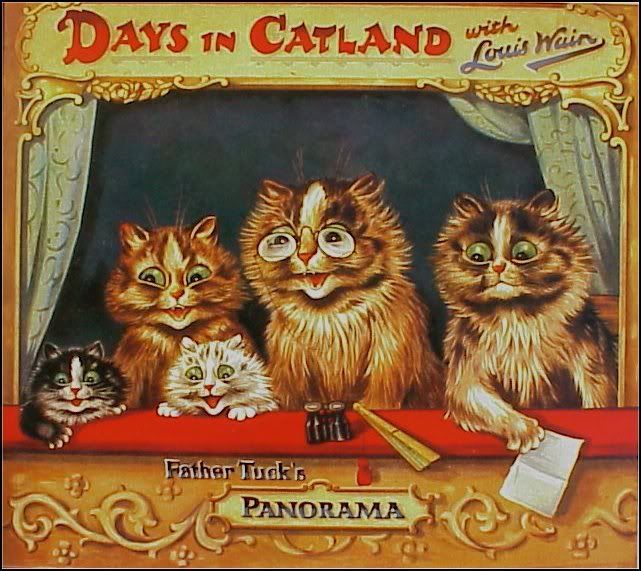 Wain was socially awkward, lousy with money, and experienced major tragedy early his life. He had married at 23, but his wife died of cancer three years later. Their black and white cat Peter was a close companion during her illness and subsequent passing, and Wain credited Peter with the beginning of his career.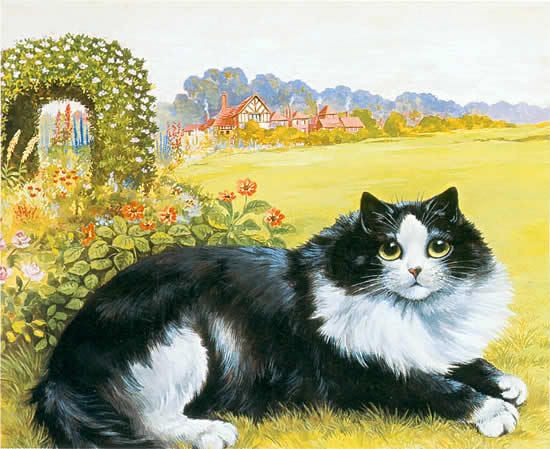 "The Cat in His Garden"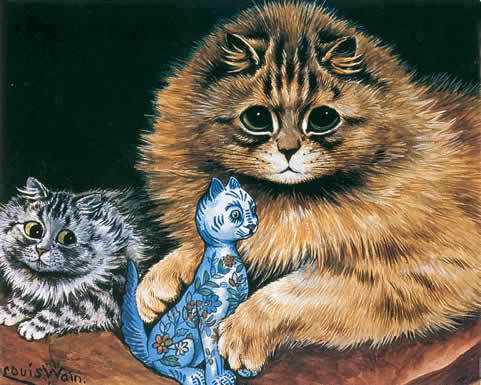 "Which Do I Love Best?"
Although it has been widely speculated that Wain's eventual stays in mental institutions were due to schizophrenia, recent theory poses that he more likely suffered from
Asperger's Syndrome
.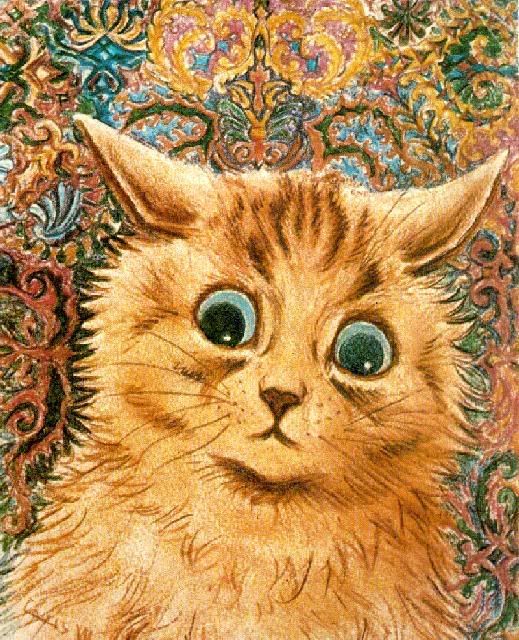 "Wallpaper Cat"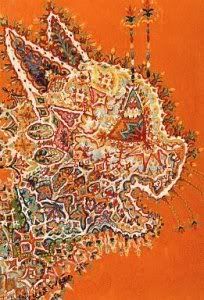 Untitled, 1933