Happy Valentine's Day! ...Or, is it
Lupercalia
, an ancient "Roman pastoral festival, observed on February 13 through February 15 to avert evil spirits and purify the city, releasing health and fertility"?
It seems as these various holidays roll around I set about looking for an illustration or two to set the mood, and discover, in the process, a blog or a website that I am surprised I haven't previously come across.
Coilhouse
, a self-proclaimed "love letter to alternative culture, written in an era when alternative culture no longer exists," is one such example.
This category
gave me an intriguing sampling of material, from
a post about an
online historical anatomies exhibition at NIH
...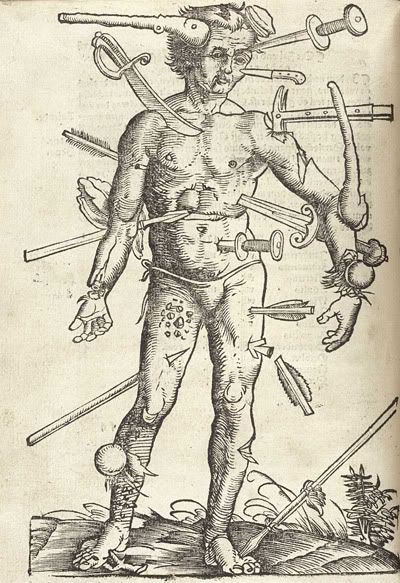 ...to an elegant
spine-inspired type
...
...to
this
:
And that doesn't even include the
face corsets
or the 1504
iron hand prosthesis
with articulated fingers.
So have a Happy Saint Valentine's/Lupercalia/Face Corset/Foot Fetish Day!