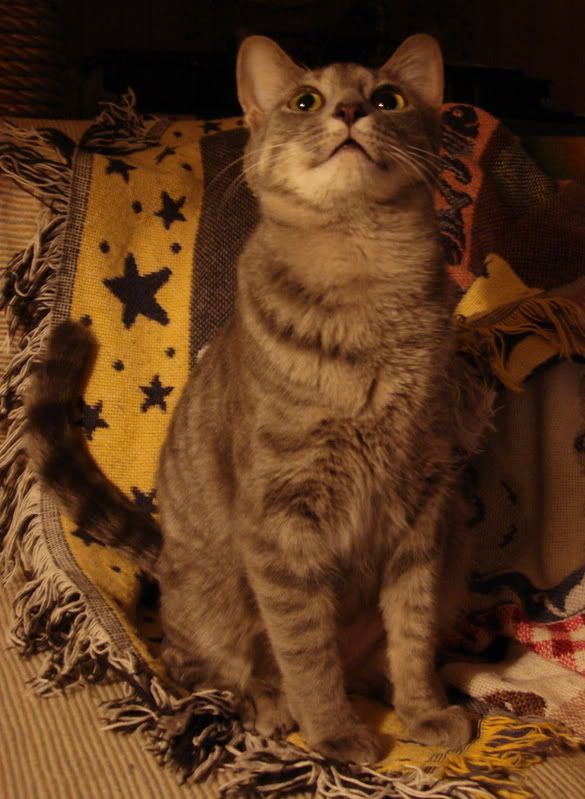 "If you listen real close, you can hear the interwebs laughing at you"
Ever wonder why the interwebs are overpopulated with cats?
Salon
took a stab at explaining it with "
The Internet is made of kittens
." (Thanks to
Chris
for noticing this article in the first place.) My take-aways: (1) we find cats to be both funny and poignant; (2) we love to anthropomorphize our feline friends; and (3) videos of cats are cheaper to make than porn.
Read it
for yourself.
More thoughts
on why we love
lolcats
. Hint: it has to do with pathos and the tragedy of the human condition. And number (2), above. [And likely numbers (1) and (3) as well.]
Control-a-Cat (not to be confused with Confuse-a-Cat)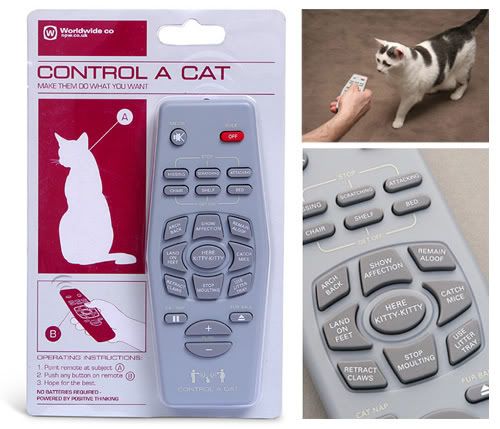 I saw this
first at moderncat
; it's available from
ThinkGeek
and
Perpetual Kid
, where the Control-a-Cat Remote is described like this:
Operating Instructions:

* Point remote at subject
* Push any button on the remote
* Hope for the best

No batteries required... powered by positive thinking! 8 out of 10 owners said their cats ignored it.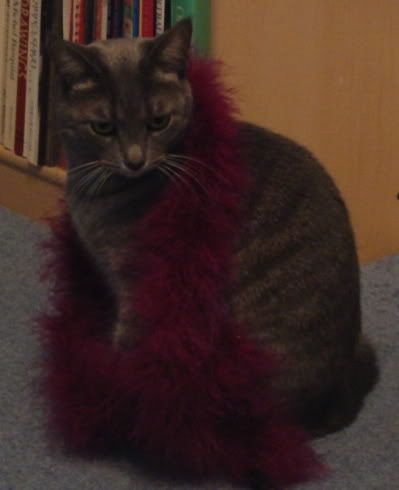 Morgan is ready for her close-up, Mr. DeMille.