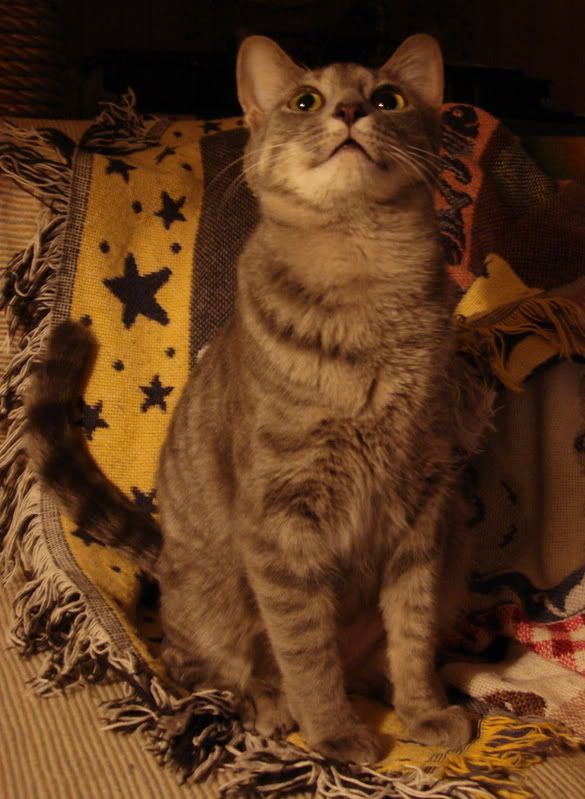 The other evening I was watching Animal Planet with my three house panthers, and we became intrigued by a program about big zoo cats. There was a great deal of talk among the zoo experts about the importance of keeping the large felines intellectually stimulated by means of what they referred to as "enrichment." This took many forms, including bowling balls, hay, and other toys rolled in rhino urine (apparently a favourite scent); battable, shredable cardboard boxes and tubes; and tasty meat popsicle treats. It appeared that the key to enrichment was variety.
I took a quick look at our own house panthers' few toys and decided it was time for a little enrichment. I ordered a Kitty Toy Gift Pack (a real bargain, I might add), from etsy's
tigerfeather
and it arrived today. Then enrichment was had by all.
Kitty Feather Teaser and Threadless (yep, threadless!) Catnip Pillow (Emma's favourite).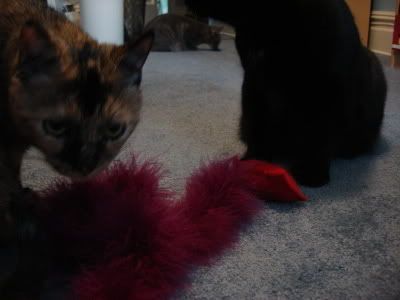 Threadless Catnip Mouse (the blue thing in Morgan's paw) and pink Catnip Puff.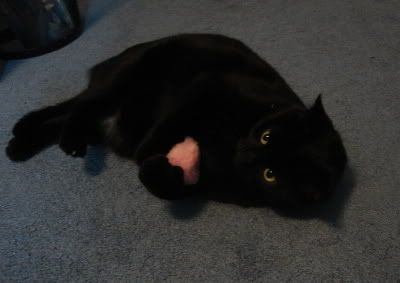 Puff.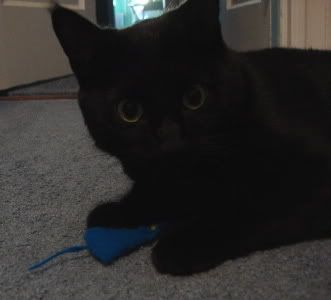 Mouse.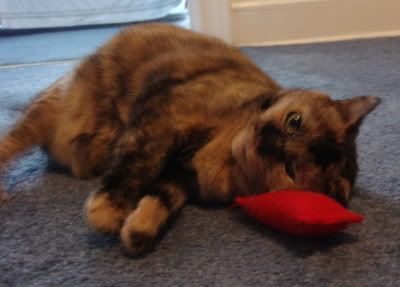 Emma couldn't get enough of the Catnip Pillow.
I can't...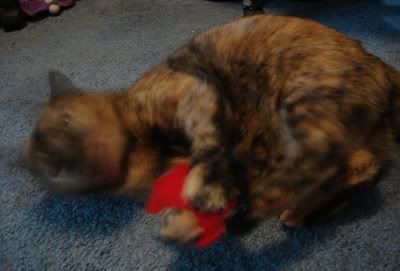 ...get enough...
...of this thing... *maul maul maul*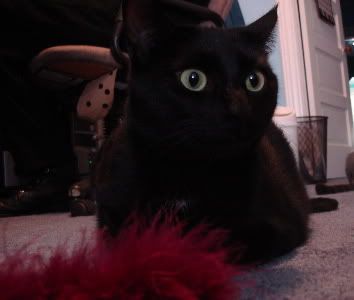 Isis plus feathers.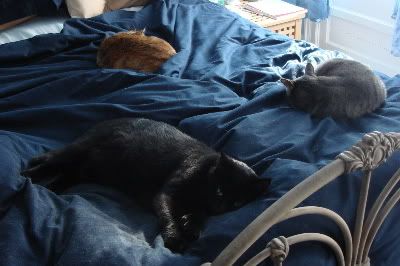 And then everyone needed a nice, long nap.
<