I've been very busy making wee monster hats for the holidays. I can't resist giving you a sneak preview of what's been taking up so much of my time lately. Details of the exact yarns (most of which are from
Yarn Lust
) and sizes will be on
Ravelry
(I'm okitten there) soon, but for now, just a few pics of some of the spooky creatures will debut here. Custom orders available on
etsy
!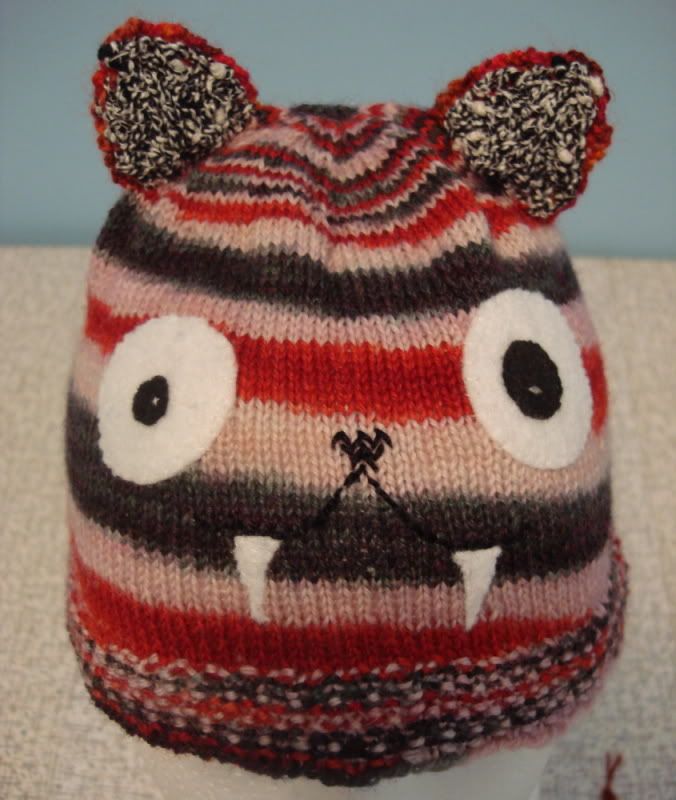 Clytemnestra, Monster Hat No. 2

Clytemnestra is a Monster Kat. She stalks tuna (in or out of the can), craves sashimi, and can't help but pocket sparkly things that catch her eye.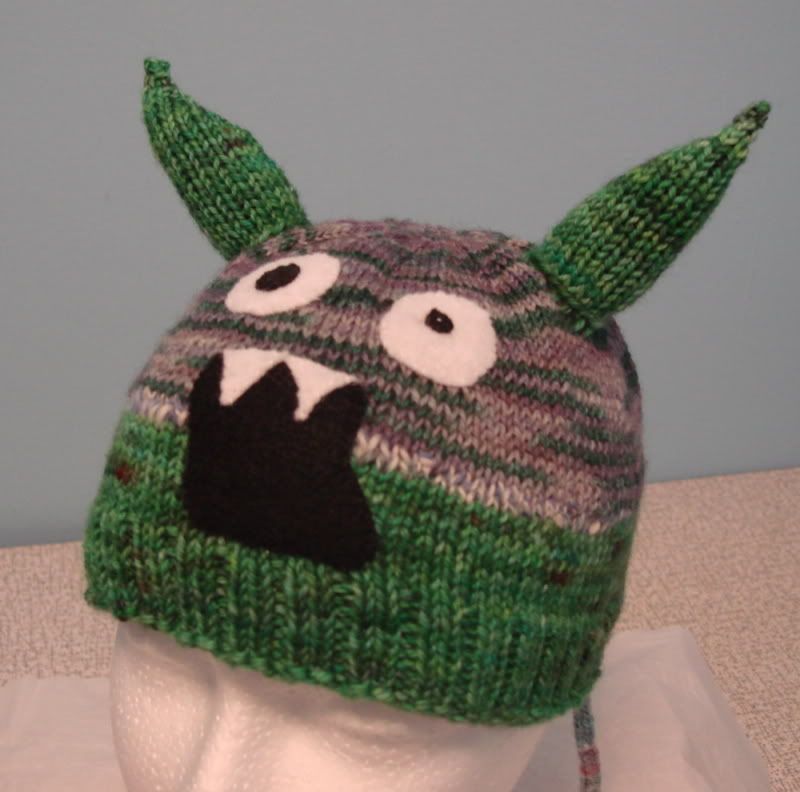 Franklin, Monster Hat No. 3

Franklin the Green-Horned Monster is quite possibly from Sasketchewan and enjoys ice fishing, curling, and riding on the back of the Zamboni at the hockey rink.
Sam (Samantha), Monster Hat No. 4

Sam is a Triclops Monster that avidly follows the financial markets so she has been a little depressed lately. She likes to sleep in the business section of your local paper, or wrapped snugly in the pages of the Wall Street Journal, if she can get it.
Clarence, Monster Hat No. 5

Clarence the Cyclops Monster is a bit myopic so he is very shy and prefers to stay at home working crossword puzzles, doing the jumble, and playing mah jongg solitaire on the computer.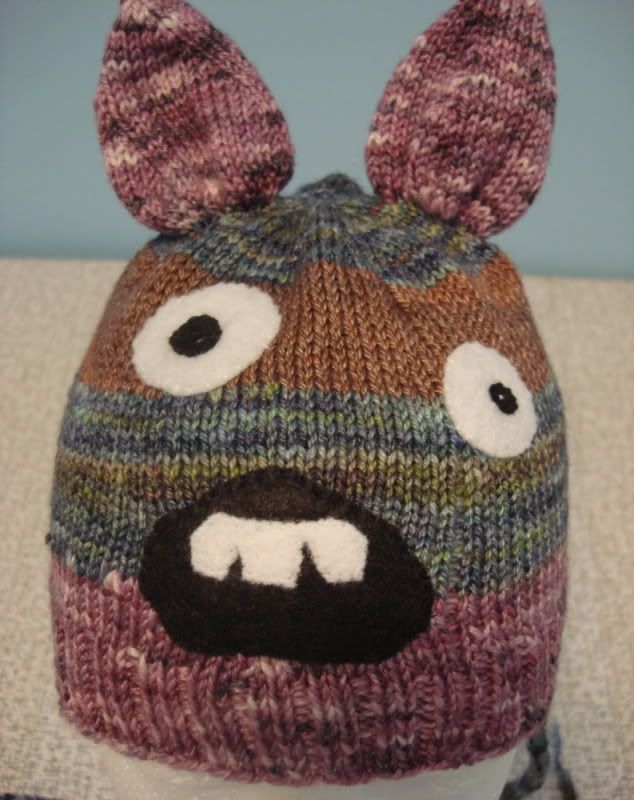 Theseus, Monster Hat No. 6

Theseus the Surprised Bunny Monster has not recovered from some unspecified Easter trauma. I rather suspect it had to do with a basket of brightly coloured eggs and some stranger dressed up in a furry suit.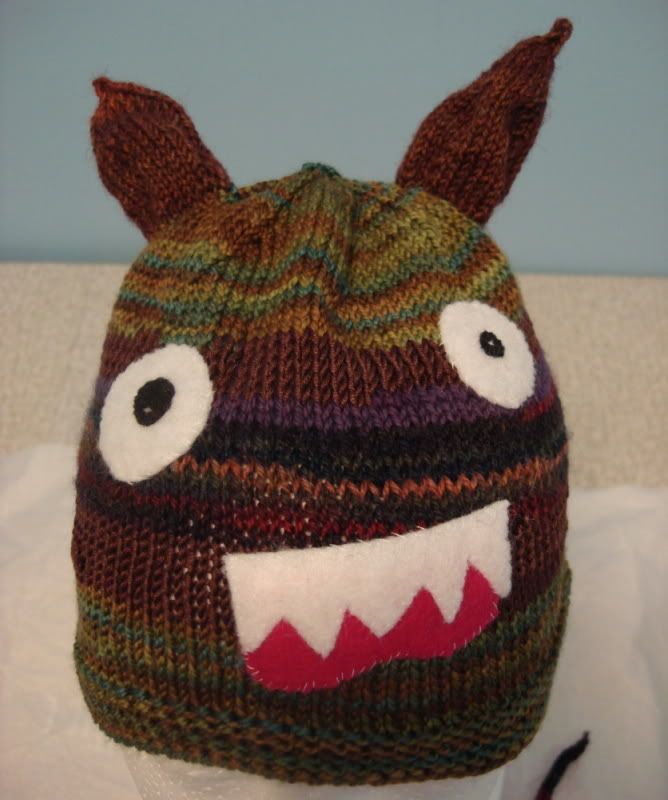 Othello, Monster Hat No. 7

Othello the Toothy Monster is always slightly baffled, but enjoys riddles, knock-knock jokes, and trivia about Hollywood celebrities.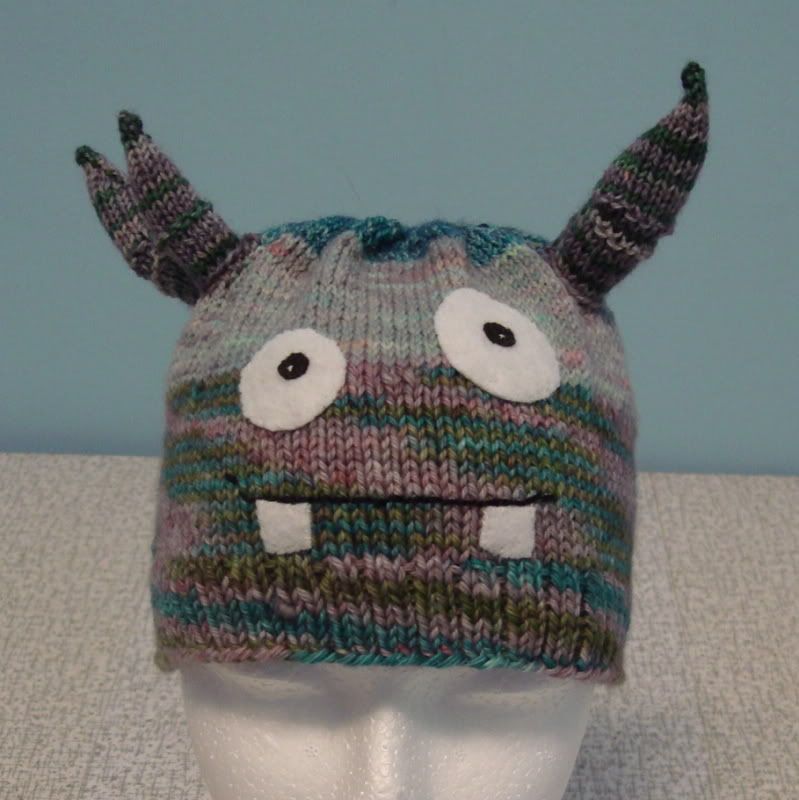 Agnes, Monster Hat No. 8

Agnes is a Tri-Horn Monster. She is extrememly sensitive and may even have ESP.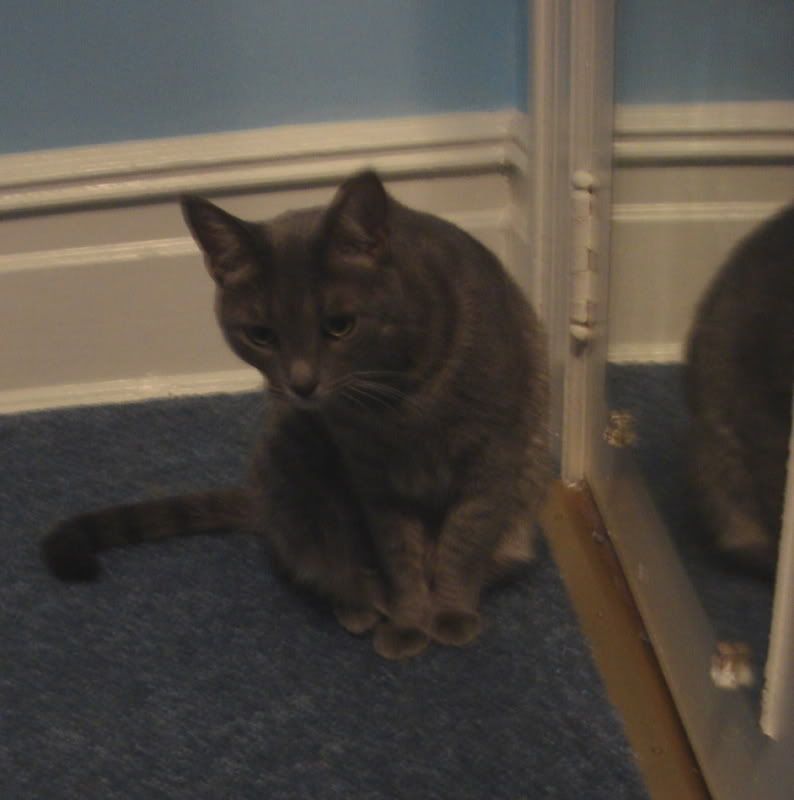 Morgan-Monster is very curious about the other monsters in her house.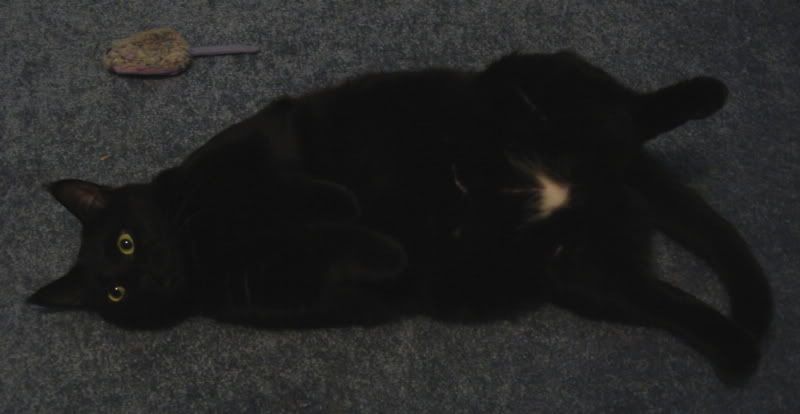 Isis-Monster remains unimpressed and prefers her mouse to monsters.