Claude
Claude, Monster Hat No. 14

Claude is my first adult monster hat and is truly man-sized. He is a close relative of Clarence the Cyclops Monster. Claude enjoys Impressionist Art, MMORPG games, and will eat the centers out of your Oreos and put the chocolate cookies back in the package after he licks them clean.
I really like the way these hats look from the back, and I'm especially happy with the results I got by holding two strands of yarn together. Claude is knit entirely from Yarn Lust yarn, including BFL, Donegal, Bamboo Sock, Merino Sock, and 50/50 Tencel/Merino.
Daemonesses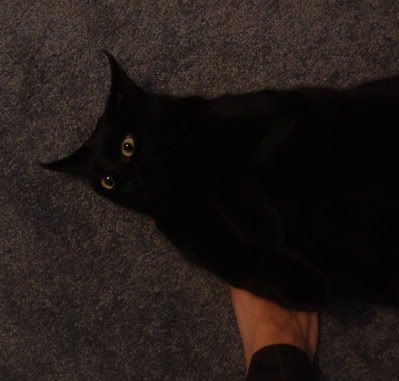 Daemoness 1. She will devour you from the toes upward if given the opportunity.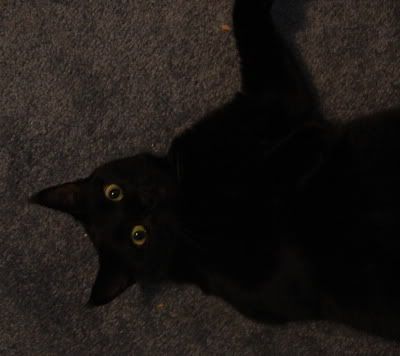 She may also be able to melt you with her eyes.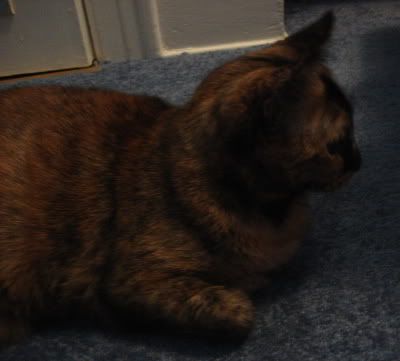 Daemoness 2 believes that looking directly at the camera will render her completely powerless. Or maybe she's just difficult. It hard to tell with these feline fiends.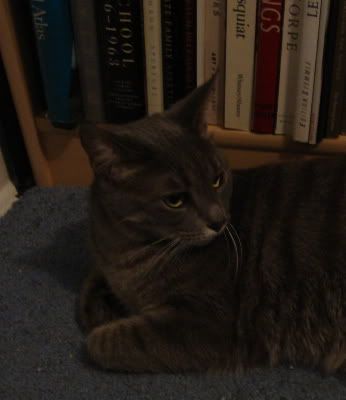 Daemoness 3 wants to know what the other two are up to, and gleans great demony joy by instigating fights between them.