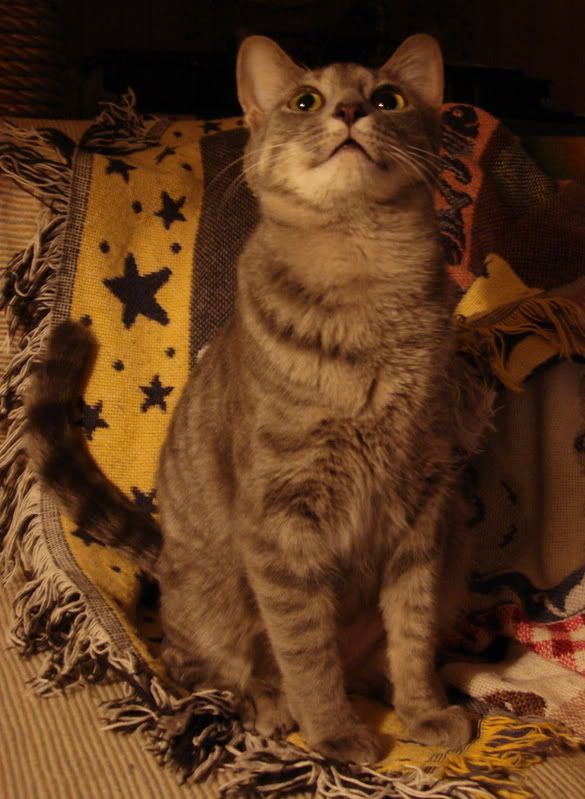 This is my favorite part of the cat: the belly.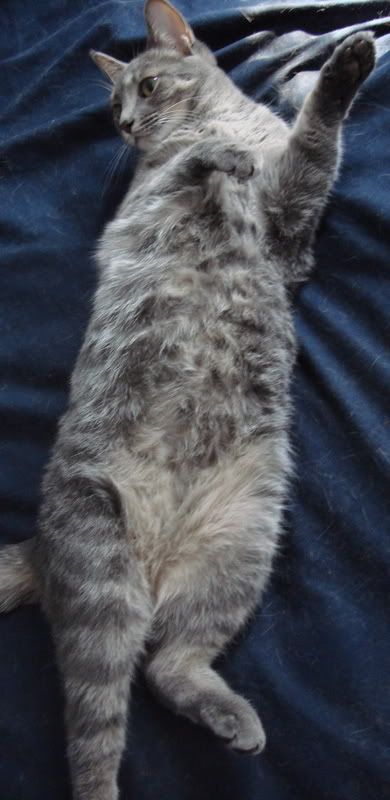 Even though Morgan doesn't like to be picked up or held, she will let you rub her tummy.
Don't you just want to bottle the Essence of Furry Cat Belly? I would carry it around with me and apply it liberally. It would be especially useful in times of stress. Or when I was tired. Or cranky. Or you know, whenever.

Purring

Cat Belly would be even better.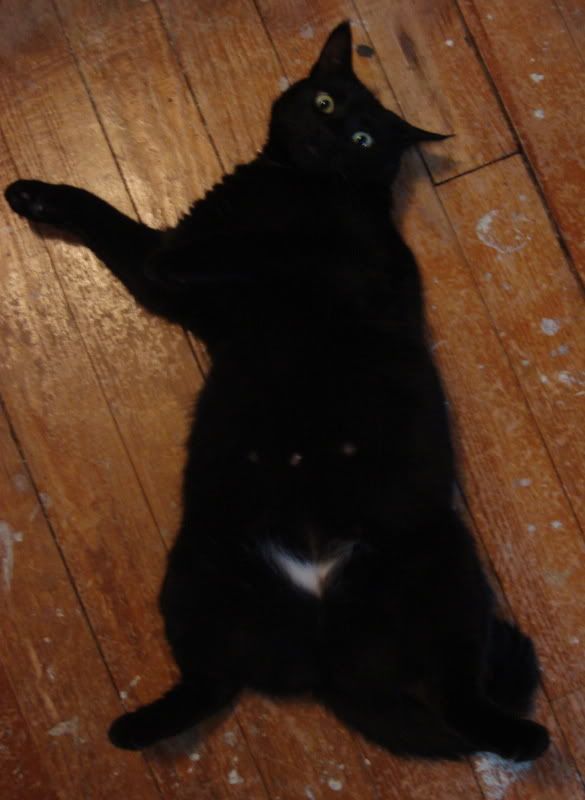 Isis has a funny little white spot on her tummy. We call it her V-For-Victory, and occassionally V-For-Vendetta. I try to avoid referring to it as her bikini line.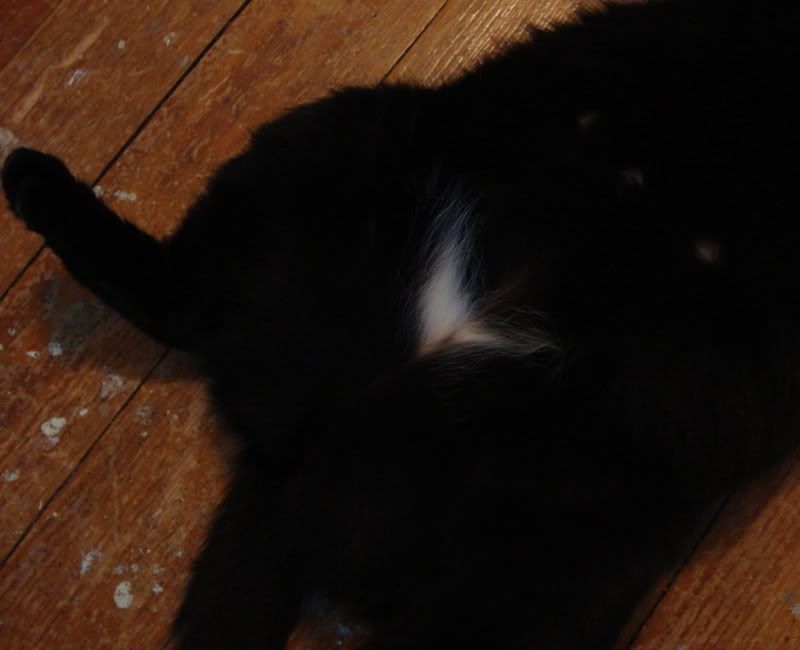 Isis rarely lets you rub her belly, although she rolls around and shows it off a good bit.
Emma has a crazy tortie belly.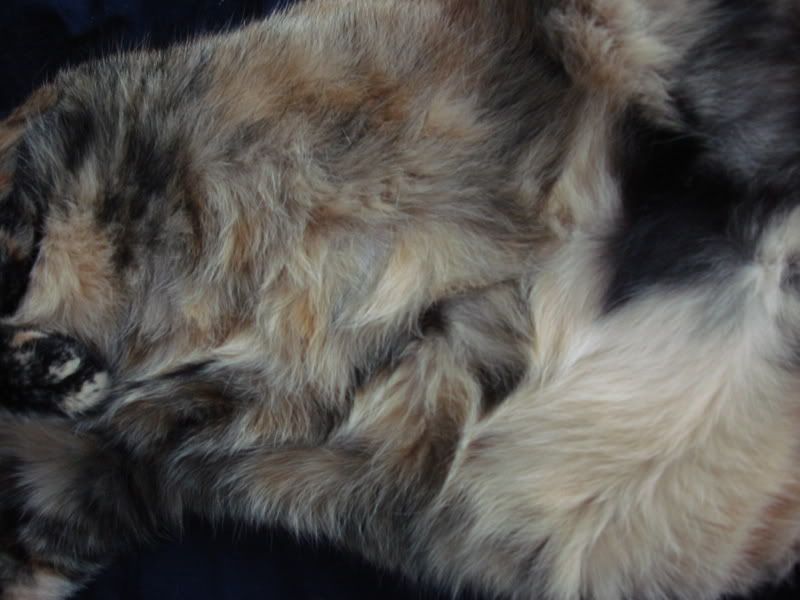 She likes getting belly rubs, and will sometimes throw herself in front of you to get one. We don't talk about this behavior though, as it might be considered by some to be a bit undignified.