Hooray! We all arrived in one piece.
Here's our stall. The ribbons are ones Sean won when he showed Lacey in 4H, and the big one at the top is his 1st Place National Youth Judging ribbon from last fall. Yeah, he's pretty cool.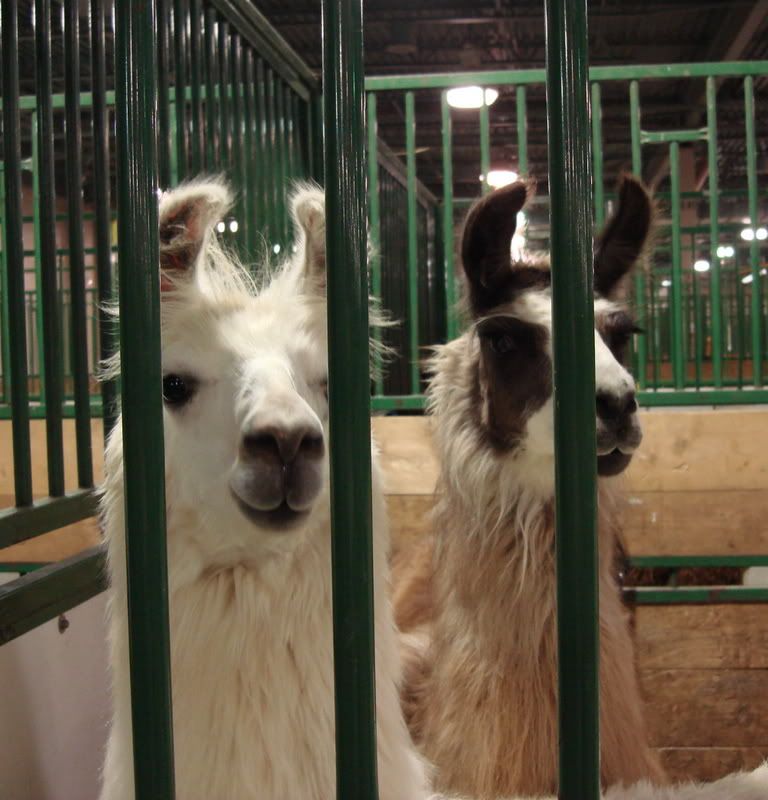 Here are the girls in our stall. My mom even made them a hay bag for their feed. All the comforts of home...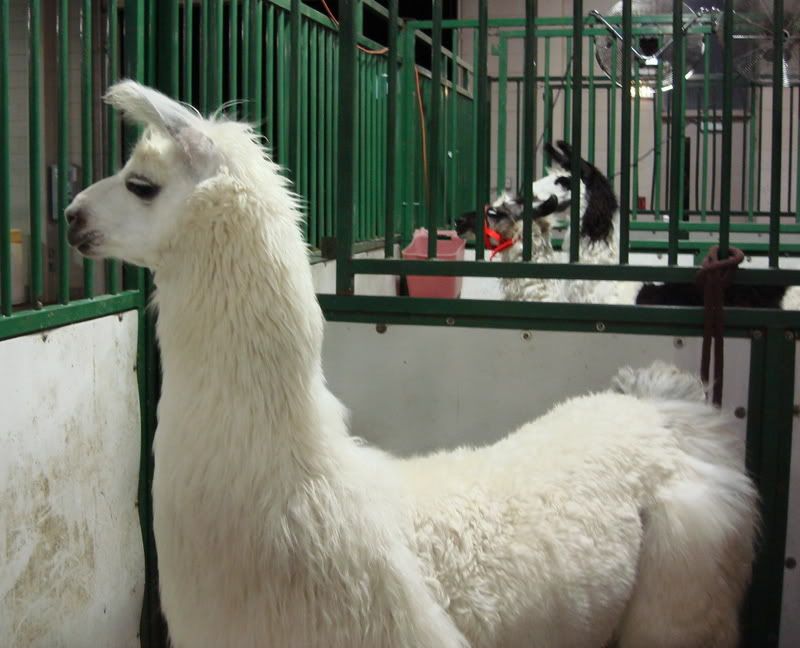 ...plus other llamas to keep you company.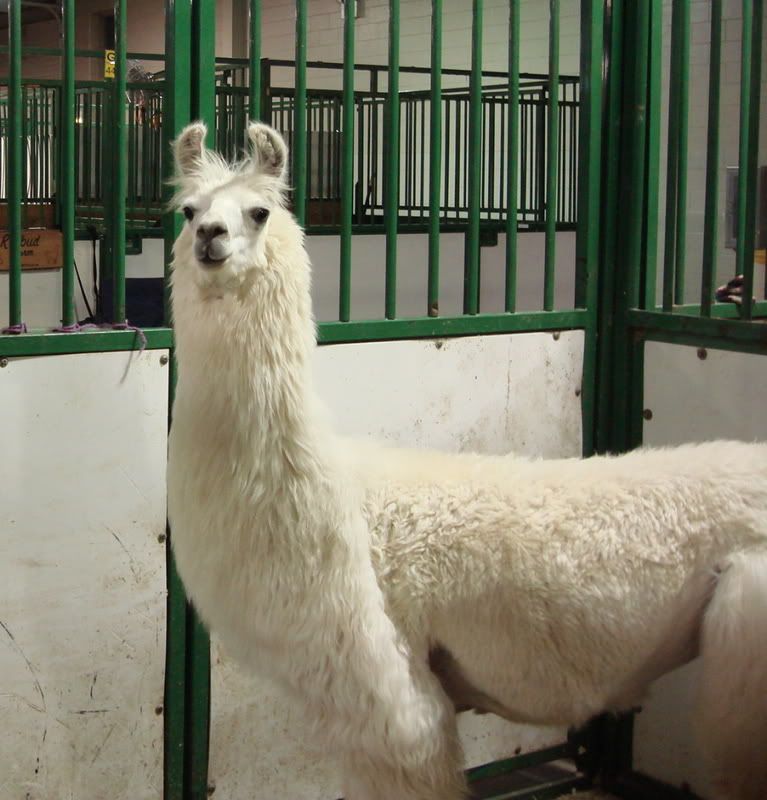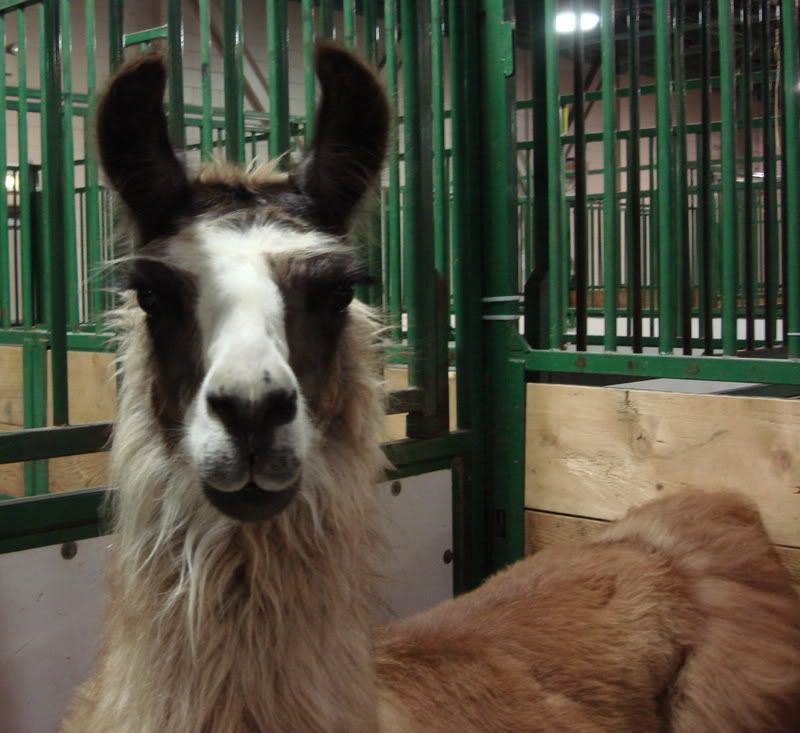 Both Lacey and Pepper put up with a generous amount of brushing. Lacey in particular was quite felt-y.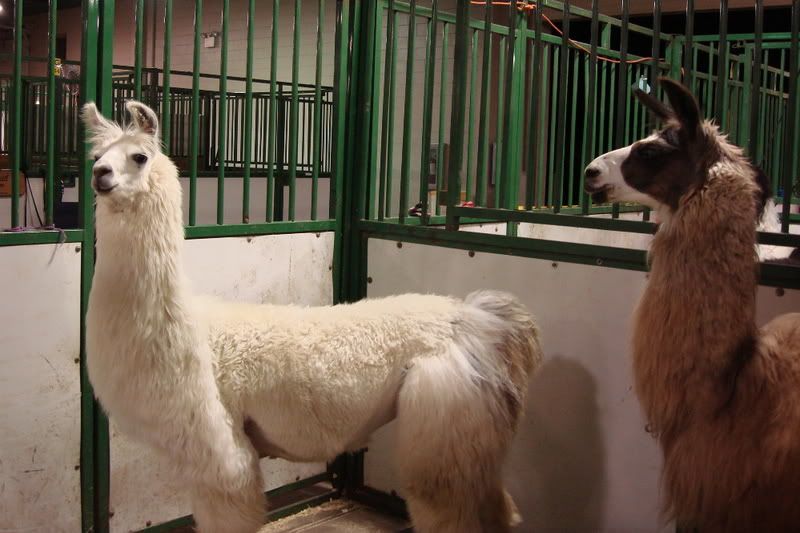 The girls were curious about everything and Sean and I took them for a long walk around the pavilion. They even went down a flight of stairs (yep, Pepper too!) and met a bunch of other llamas.
So what will tomorrow bring? Surprises galore, I'm guessing!