Mr. O'Kitten took all of these photographs on 9/11/01 and in the days following. He gave me permission to share them with you.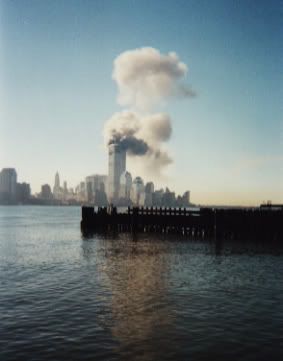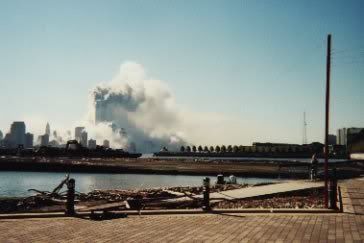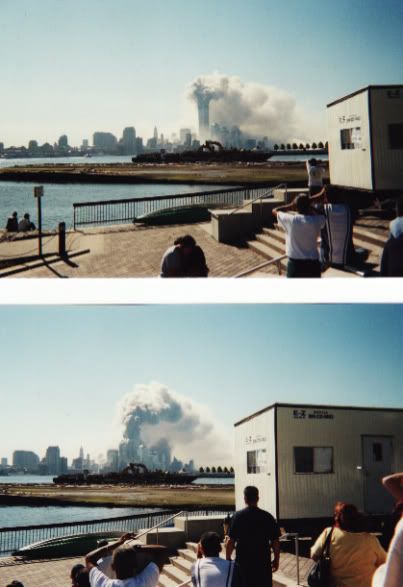 We stood silently at the riverside a block from our apartment and watched. The tower melted to the ground like a candle, but all speeded up, and with a horrifying rumble like something within the bowels of the earth was very, very angry.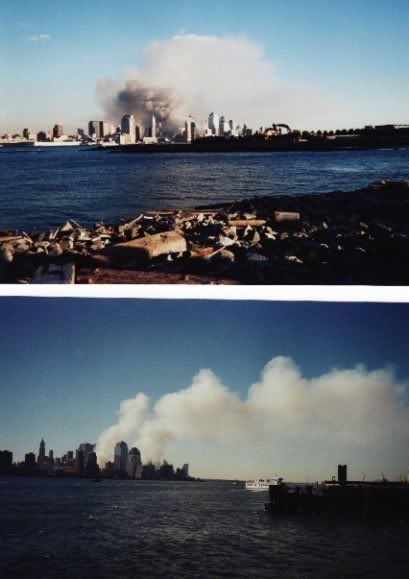 A little later: Everything was gone. The world was silent, and everyone was walking the streets in a daze. We tried to give blood, but the hospital wasn't ready to accept blood donors yet (there was quite a long line, too). Others were busy gathering in downtown parks, building dozens upon dozens of stretchers that no one knew then wouldn't be needed. We all wanted to help, to do something, to serve in one way or another. Probably the worst part of all was that there was next to nothing that could be done.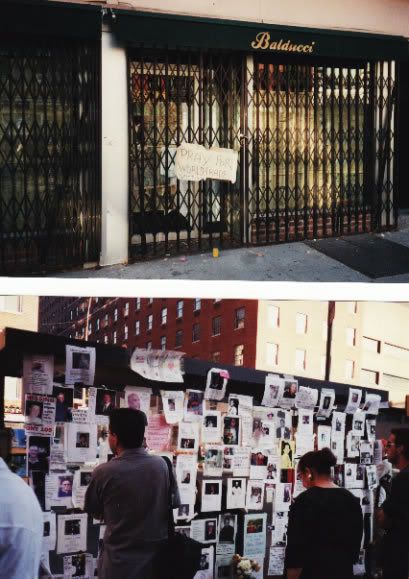 Posters for the missing were everywhere. Thousands of notes, flyers, and posters...every place you can think of.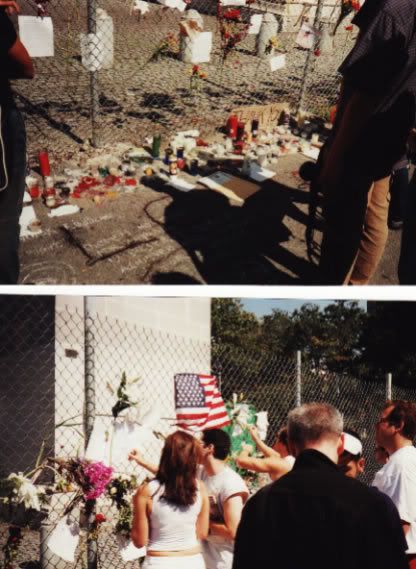 So were teddy bears and flowers and signs and American flags and yellow ribbons and sidewalk drawings and stuffed animals and rosary beads and photos and drawings and notes from children and letters from family and friends and lovers and candles. There were candles everywhere.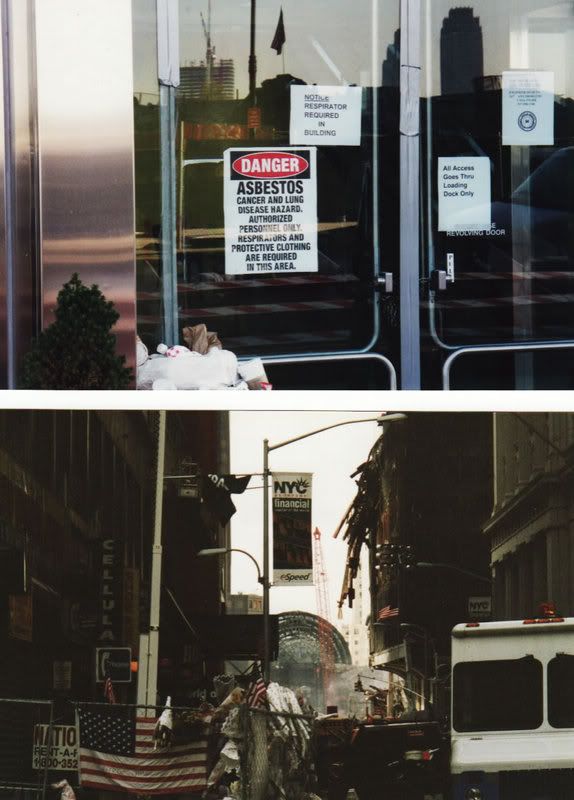 Am I still standing? Some days I'm not sure.
Today we lit a candle. I guess that means I am.