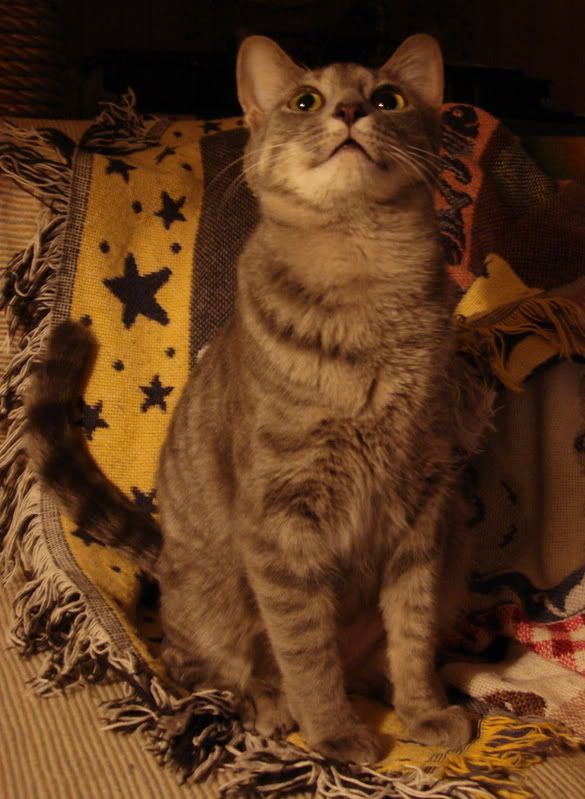 Gandalf and Strider Commence a New Quest
As you can see, the two little renegades quickly won over not only me and Mr. O'Kitten, but the girls as well (relatively speaking). Being barn cats was simply not their destiny.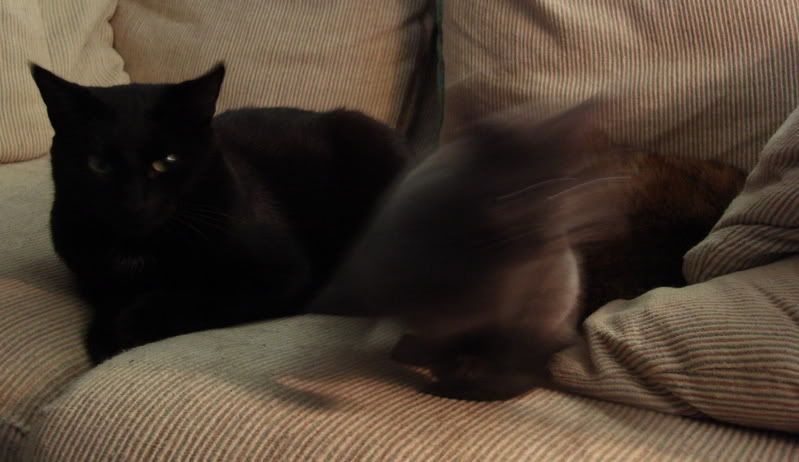 In case you hadn't noticed, Emma didn't budge, regardless of what mayhem was going on around her.
Kind of hard to photograph them, since they tend to move pretty quickly--especially Strider, who mainly wanted to nuzzle me or the camera.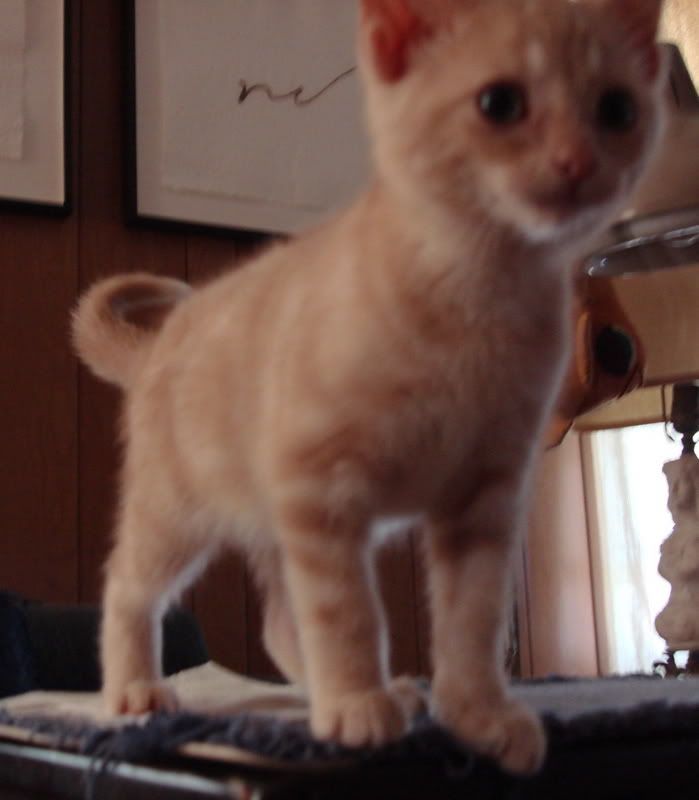 After much discussion and some hand-wringing, we called the vet's office. Now that the two were fatter and glossier and knowing that they love people and other cats and were fully house-broken and completely adorable--would they be willing to take them back and find them another home?
And so we said good-bye to Gandalf and Strider, and sent them on a new adventure, to find their forever home. Both of us really miss them, but destiny has a strange way of laying new plans, and generally not the ones we expect.
Quit Day 4 (again)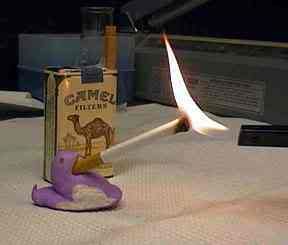 So after a week (yes, yay, a week!) of not smoking, I had two cigarettes on Wednesday, Which became three on Thursday and three on Friday. Aughh!
Granted, I had PMS and during the week had slid into a horrible depression (remember, I'm bipolar)--the worst I've experienced in many months, complete with lovely suicidal ideas, homicidal fantasies, and rifled with awful anxiety and an irritability that I can only describe as PMS on steroids.
Fortunately, I had an appointment with the psychiatrist, who increased my anti-depressant to compensate for what he called "dopamine depletion." So far I'm a little better, and haven't killed myself or anyone else yet.
Very soon I'll have pictures of my no-smoking socks, a hat I knit from the Lacey yarn I spun, plus other spinning I've been doing while not smoking. Busy, busy bee--or so I must stay until I feel like something of a normal human being again, while minimizing contact with others, since I'm something of a raging bundle of raw nerves.