Sunne
asked the
PRGE-mini
participants to muse upon the topic "Why Knitting Makes You Punk." I had so much fun with this (and realize I haven't posted in awhile due to a stomach bug and general laziness) that I take the liberty of reposting my thoughts here.
Why does knitting make me punk?
I make things (some of which I can actually wear on my person) with bits of string and pointy sticks. Note that said sticks can be used as weapons if, say, someone tries to accost me while on the subway. Or so I like to fantasize. (Frankly, I'd rather poke them in the eye with a molten hot glue gun, but there's nowhere to plug in a glue gun on the subway.)
And I can make things like this with aforementioned bits of string and pointy sticks: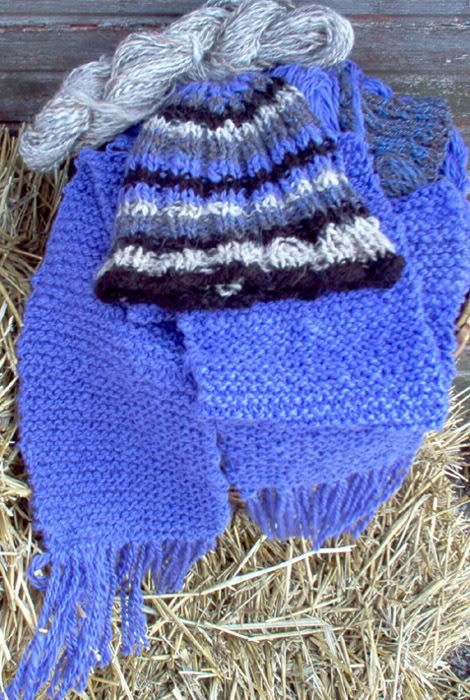 Not to mention, it really doesn't require much skill to knit something basic, like a scarf or a hat. This is the first yarn I ever spun and my first-ever knitting. I still wear both this scarf and this hat.
You can take an image you like, chart it, and then knit it, like Ignignokt. (Chart here.)
Or, you can take a pattern and make your own thing out of it. This is the S'n'B Alien Illusion Scarf with a sort of Alien Armada thing (chart here) going on in the middle.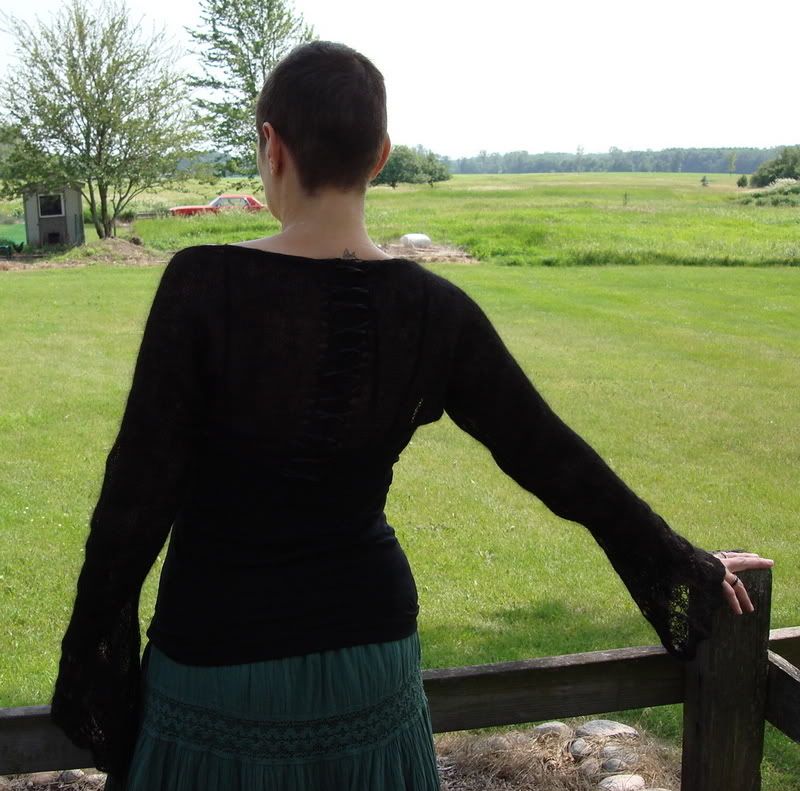 This is another pattern I re-worked: Laced Insanity Shrug
Kittyville Hat and Kittyvillesque Wristwarmers I made to match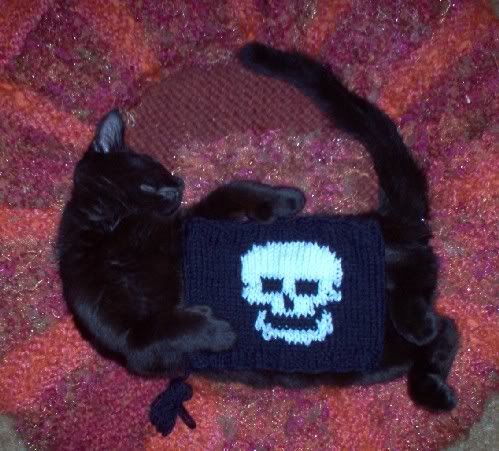 Skully Wristwarmer, as modelled by Isis on the Snowball Cat Bed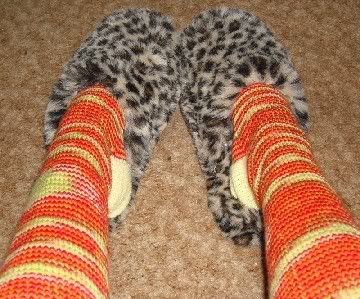 Pippi Kneestockings (a.k.a. my Irish Nacho Socks)
Woo-hoo for skulls...and free patterns like this skully washcloth from BlackRayne. I love that so many people post their awesome patterns online for anyone to use...if that's not punk in the true Anarchist Cookbook sense of punk, I don't know what is.
Viva La Knit!
P.S. One more
little fetish
from me.