An Actual Handspun FO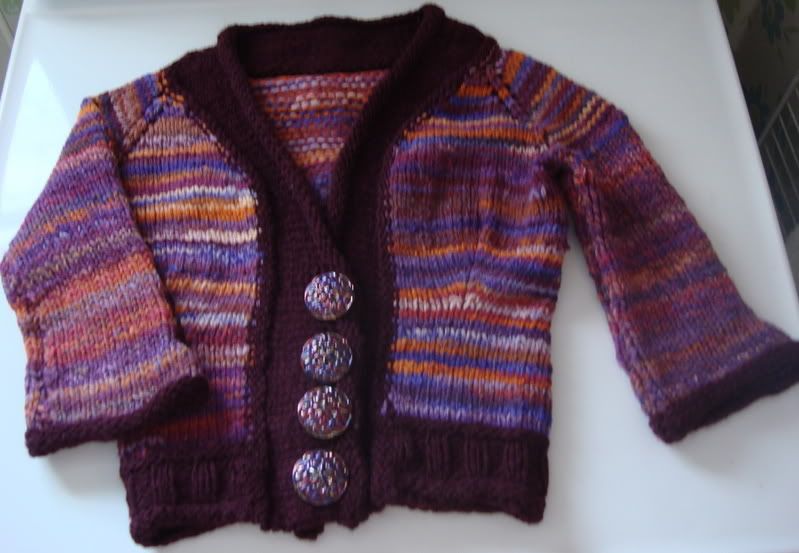 So I finished the mini-cardi from Fitted Knits. I'm very excited, because it's the first sweater I've knit from my own handspun. It's even more special because the fiber was hand-dyed by my friend mysticleeme.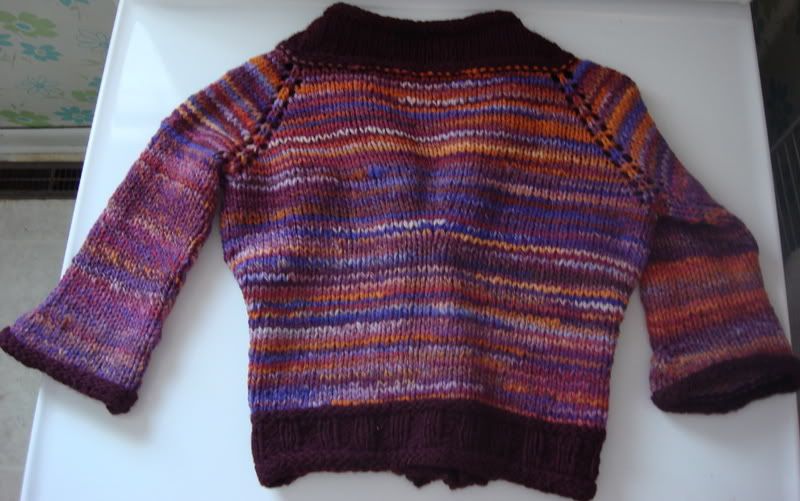 I started the sweater in mid-February, so it took me about a month. Not bad, considering.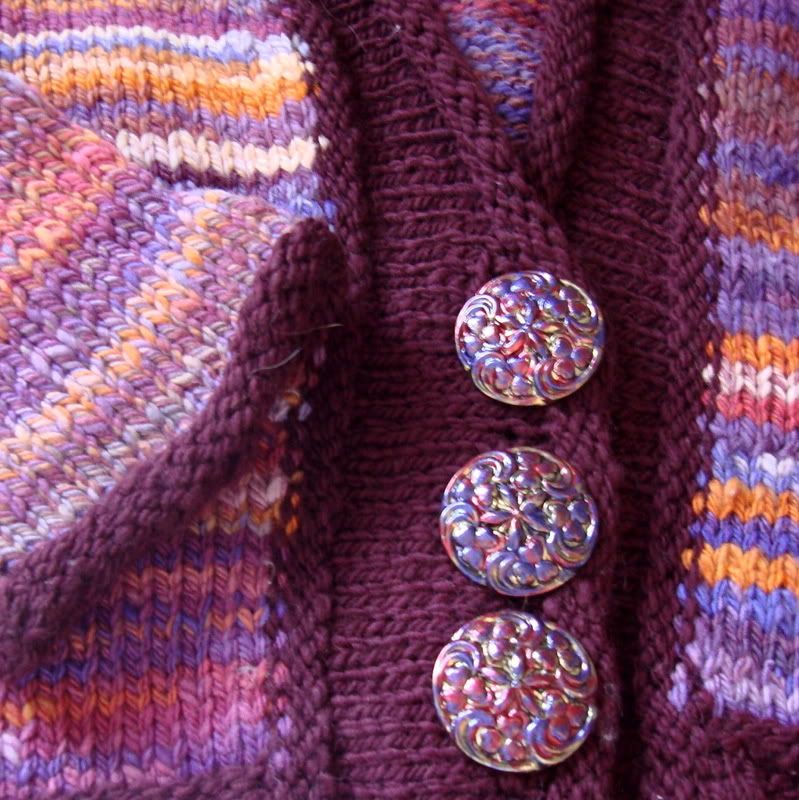 I only had gold buttons, so (don't tell anyone) I painted them with red and purple nail polish. It's enamel, right? Now they match.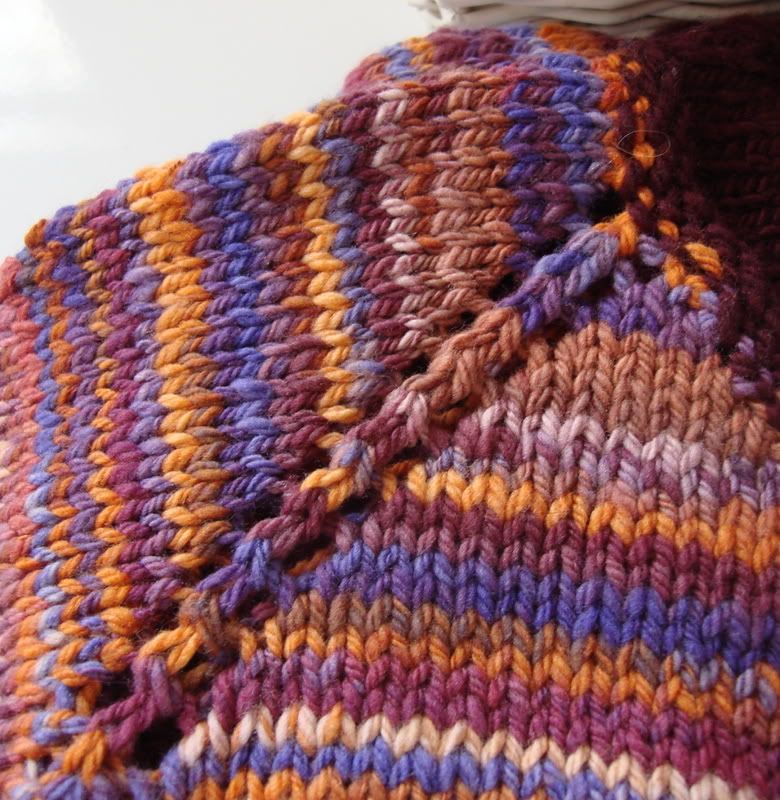 I like the details a lot.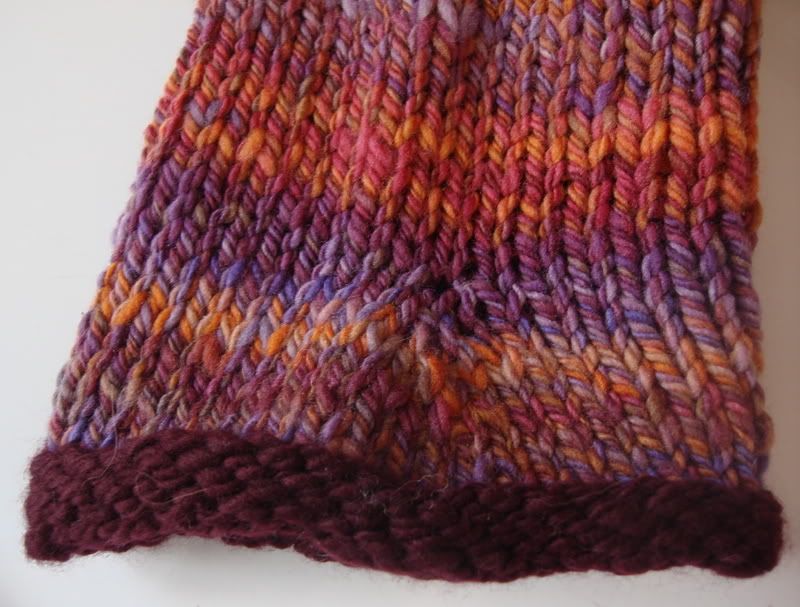 With Chickens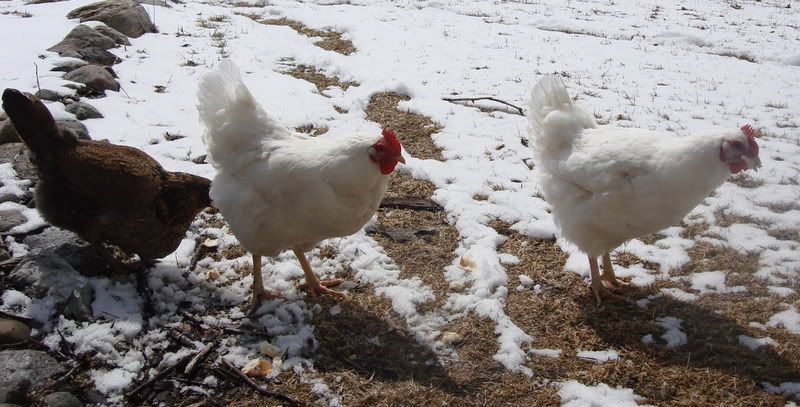 We ended up having 4 or 5 inches (11 cm) of snow on Friday, but it's melting off and the chickens came out today.
Mr. O'Kitten was feeding them stale bread, and they were very excited.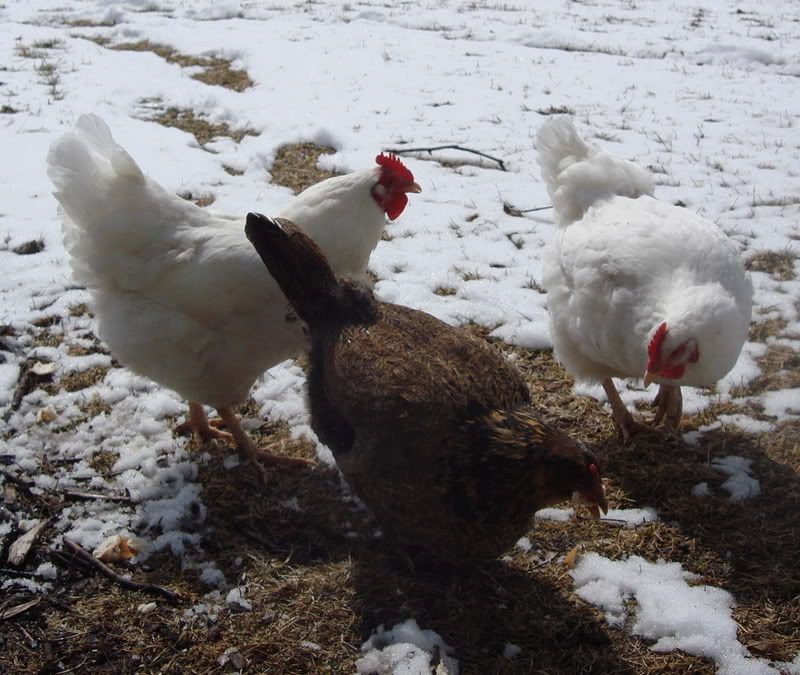 And Cats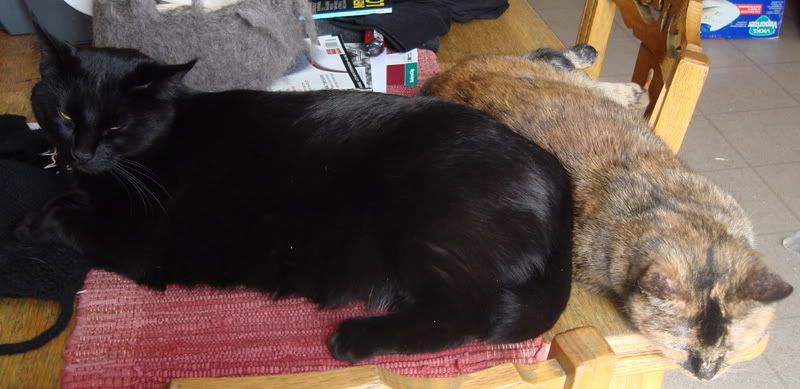 Every day is a snow day for cats. They love to sleep on the hats and scarves and gloves we toss on the kitchen table.
That lazy face of Emma's deserved a close-up.
And a WIP
Log cabin baby blanket is coming along. Guess that's one good thing about snow days--lots of time to knit.