Yes, Mr. O'Kitten is home all safe and sound, to everyone's delight. Emma has stopped glaring at me and Isis can't seem to get enough time in his room, which has been left relatively unused--it has a comfy chair with a good view of a small black walnut tree that attracts a number of birds that set her off into a gleeful chittering and chattering.
Yesterday we ran a few errands and Mr. O'Kitten picked out a small, mesmerizing tree for us. Fortunately, fiber optics seem to hold no interest for cats.
I've completely neglected knitting, but have been spinning a good bit. Here's a few skeins of Llannie/Shetland (60% llama/40% wool) that I spun to swap with
Woolies
for
this adorable llama
. She makes really cute stuff and is quite the lace knitter (check out her pretty shawls and really lovely
shawl pattern
).
The Lannie/Shetland I spun
Shannah Rocks (More Spinning)
Here it is--the beautiful merino hand-dyed by Mysticleeme and named for yours truly! *Blush* I couldn't wait to spin it.
At her suggestion, I pre-drafted it really thoroughly.
This made it a breeze to spin.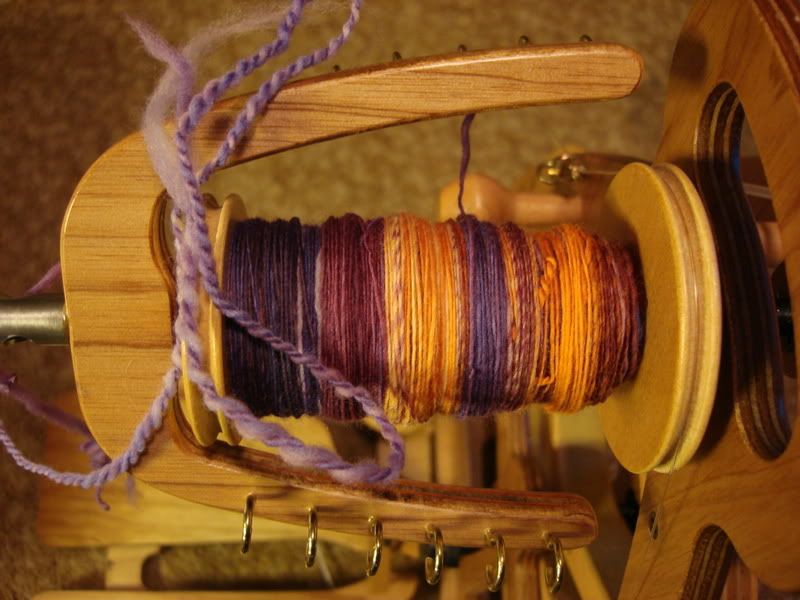 It was so much fun to watch all the gorgeous colors wend their way through my fingers and onto my bobbin.
Here's the finished yarn, a 3-ply. Thanks to Spinning Spider Jenny's plying class (and some help from Lisa to get it started) I managed to successfully Navaho ply this skein. I have another full bobbin. What shall I knit with it? Hmm...
New Additions
Last week we added two new residents to the farm in the form of two boarders, Sean's year-old Showgirl and 7-month old Andretti (a.k.a. Andy).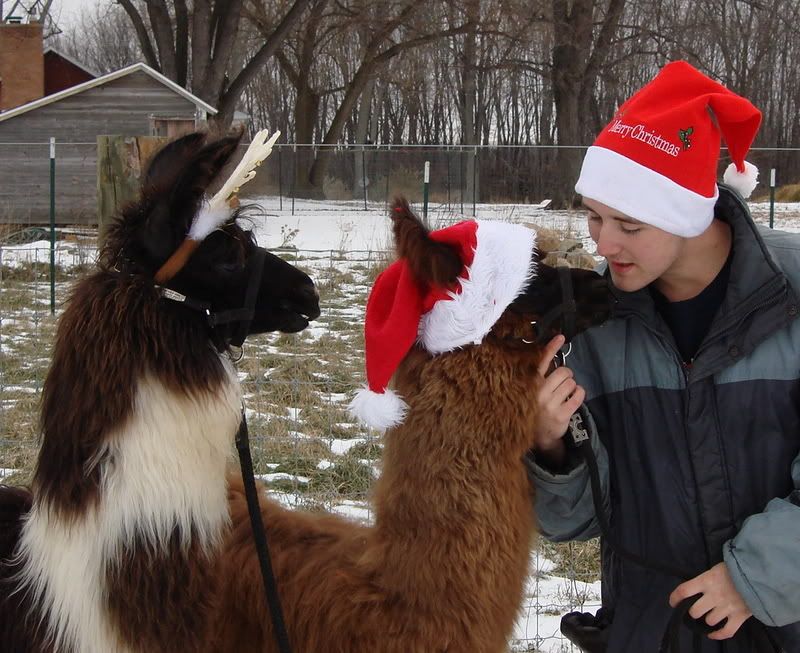 Today he came by to force some Christmas spirit upon them. All in all, I must say they were pretty willing victims. Both of them have great personalities, and are getting along well with everyone here. Pepper, in particular, seems happy to have someone her own size to play with.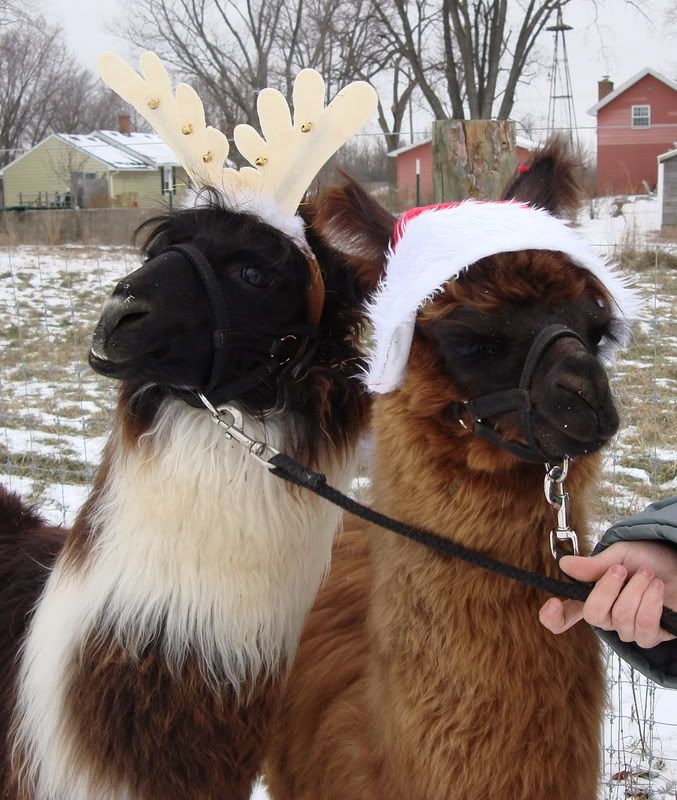 I

think

they're saying Happy Holidays in Llamaese.