Thank you for all the good thoughts and everything about my grandma. With all this going on, it's been a good time for some color. So...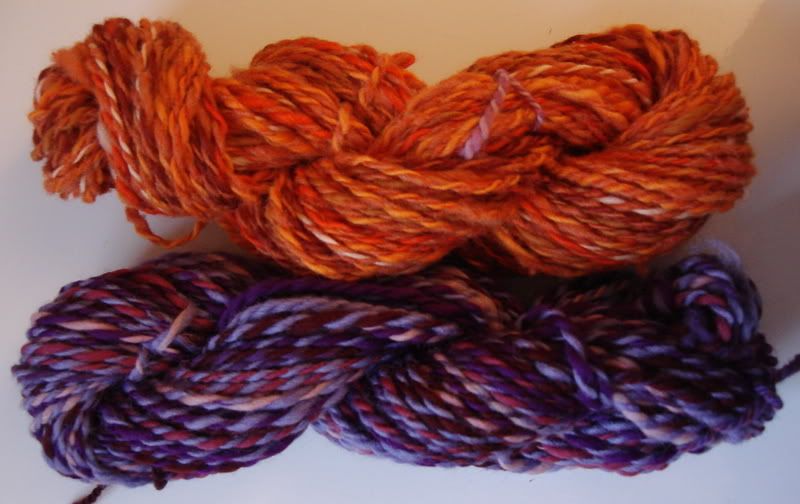 I had some 'Shannah Rocks' yarn left from my mini-cardi sweater (which is finished, pics coming asap), so I spun some yarn inspired by the purples and oranges in its beautiful colorway. Oh, did you forget what it looks like?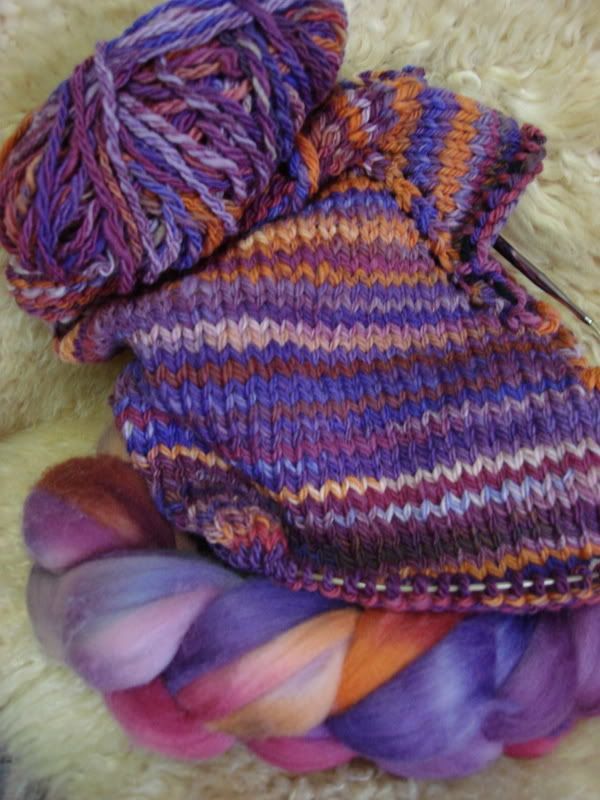 It looks like this. Here's the Shannah Rocks yarn, part of the unfinished sweater, and the roving, hand-dyed by Mysticleeme.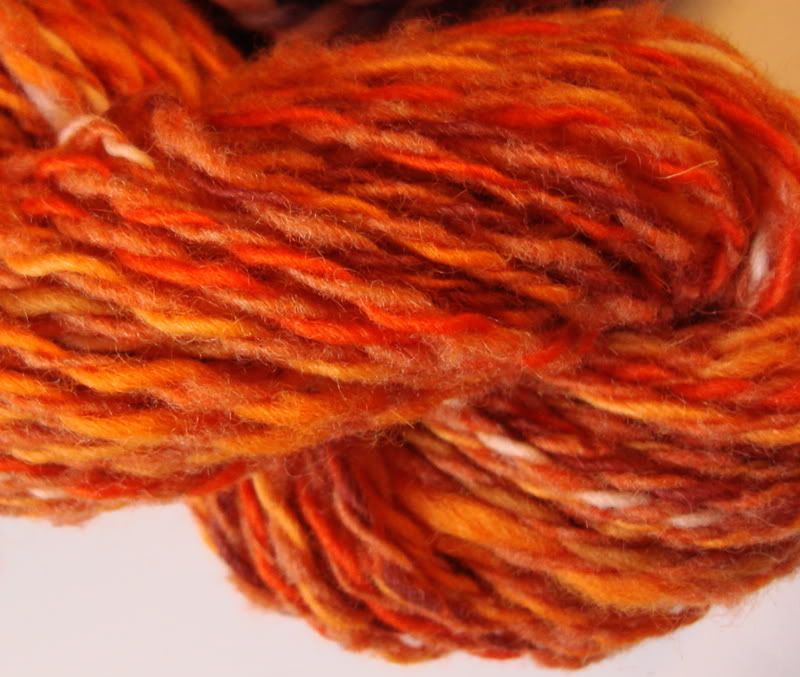 My crazy orange yarn.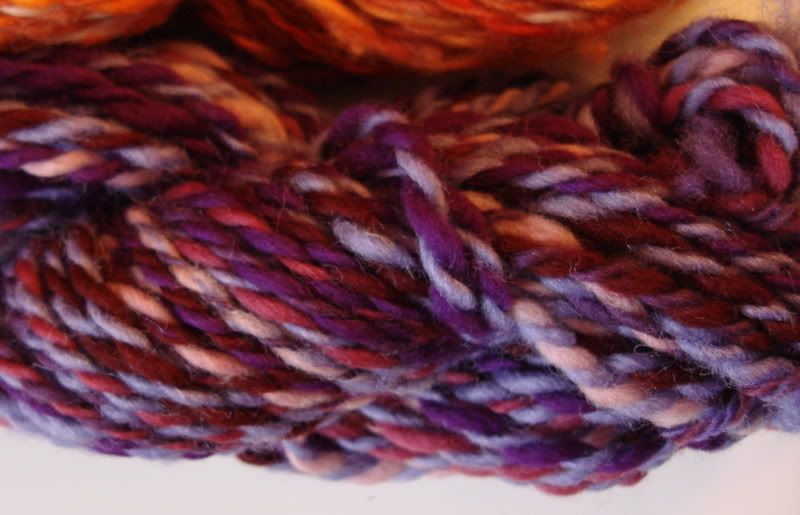 Crazy purple yarn.
One finished hat.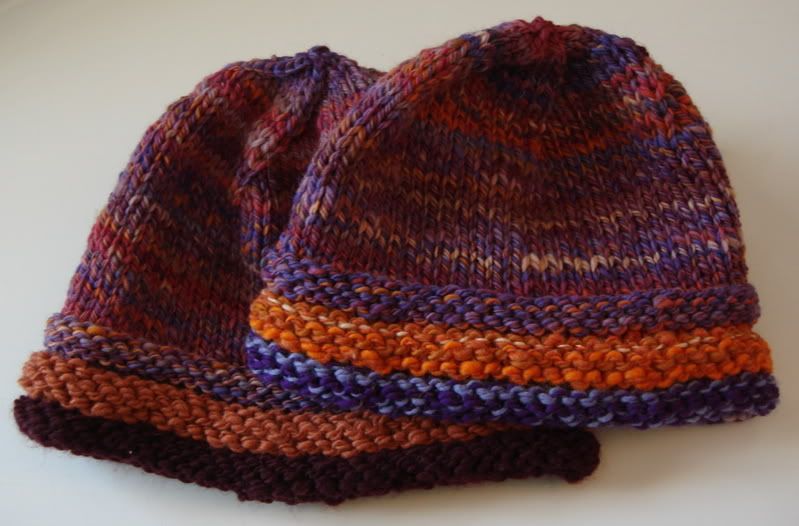 They're actually mother and daughter hats. Like mama-bear and baby-bear.
I made a purple one for myself. *grin* The lavender is merino-tencel yarn left over from the wristwarmers I gave my grandma for Christmas. There's also an orange hat I didn't shoot yet.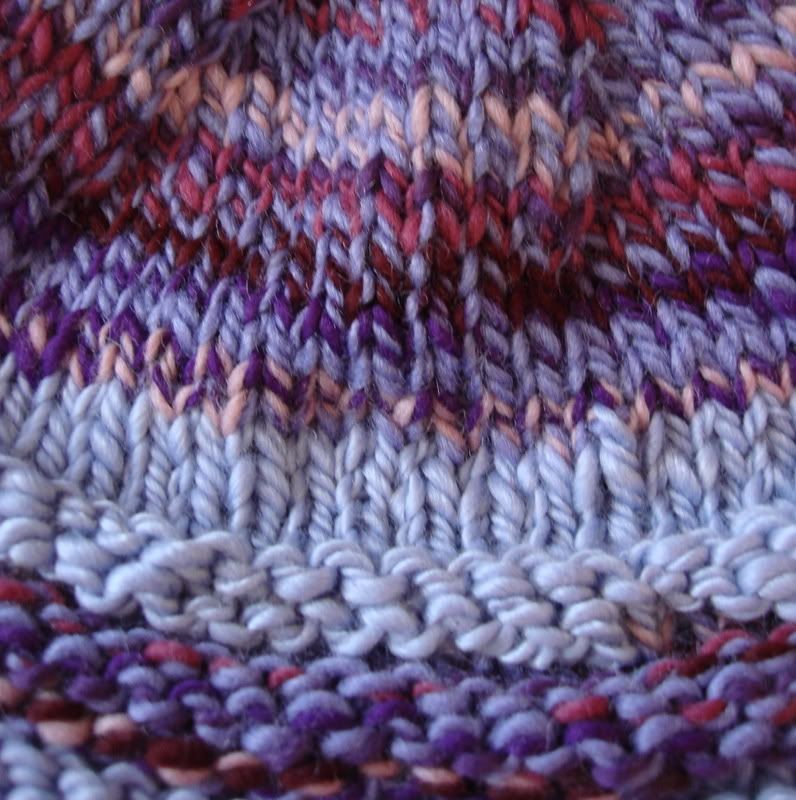 The cats, as you can see, have also been very busy. This spot by the patio door gets southern exposure, and they like to loll about on our hats and scarves and gloves.